Justin Bieber showed off his football skills and determination as the 24-year-old singer was spotted playing for his team in Los Angeles.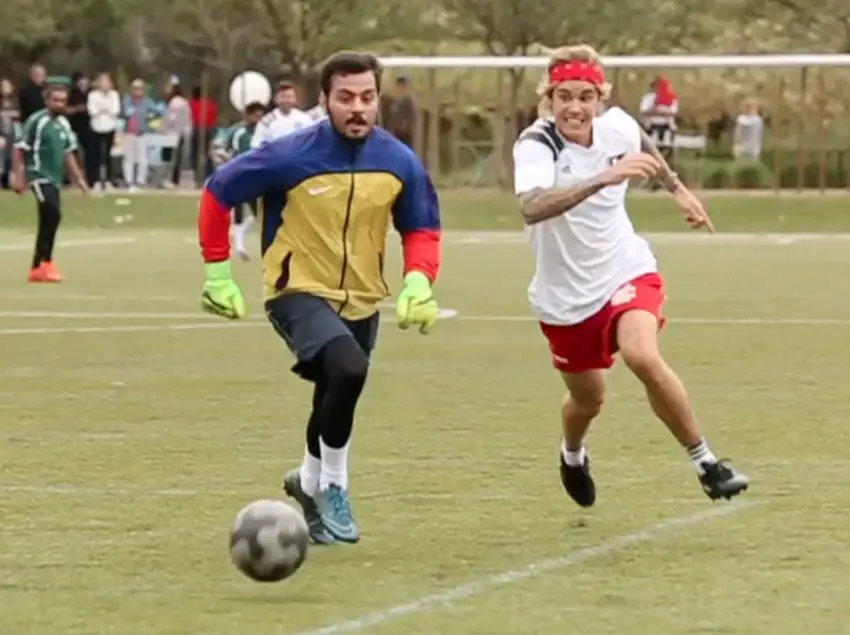 He was seen running after the ball in his red shorts and matching bandana wearing the number 6 shirt and celebrated with his teammates after scoring a goal! Justin then ran over to two friends and hugged them!
After the game, Justin could be seen trying to get into his G Wagon but realized he was locked out! After asking out load a friend them came by and handed him the keys he had left on the pitch.
Beebs was videoed at the match which was pretty amusing as he was trying to figure out who had his car keys!
It looked like Justin was wearing Nike soccer boots or "Cleats" as they are known in the US.
The Canadian superstar is currently dating Hailey Baldwin although it was reported he liked one of Emily Ratajkowski's bikini pics on Instagram!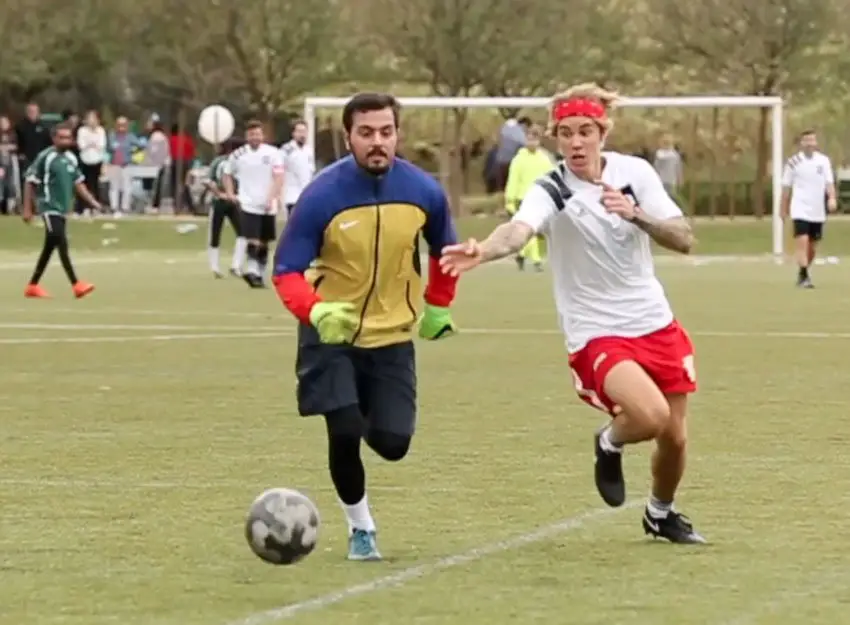 Bieber was also spotted skating down the middle of a road in Los Angeles! You can see all the pics here: PICS: Justin Bieber Holds Up Traffic In LA Skateboarding In The Road!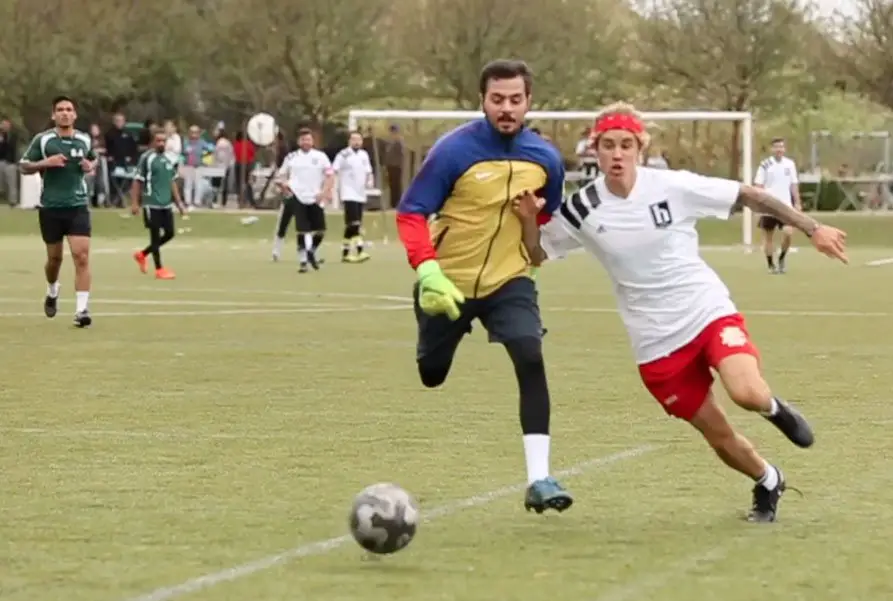 Justin Bieber has recently been linked with an $11 million seven-bedroom, eight-bathroom mansion in Brentwood, Los Angeles.
Recently, Bieber even surprised his hometown of Stratford, Ontario in Canada by visiting an exhibition about himself!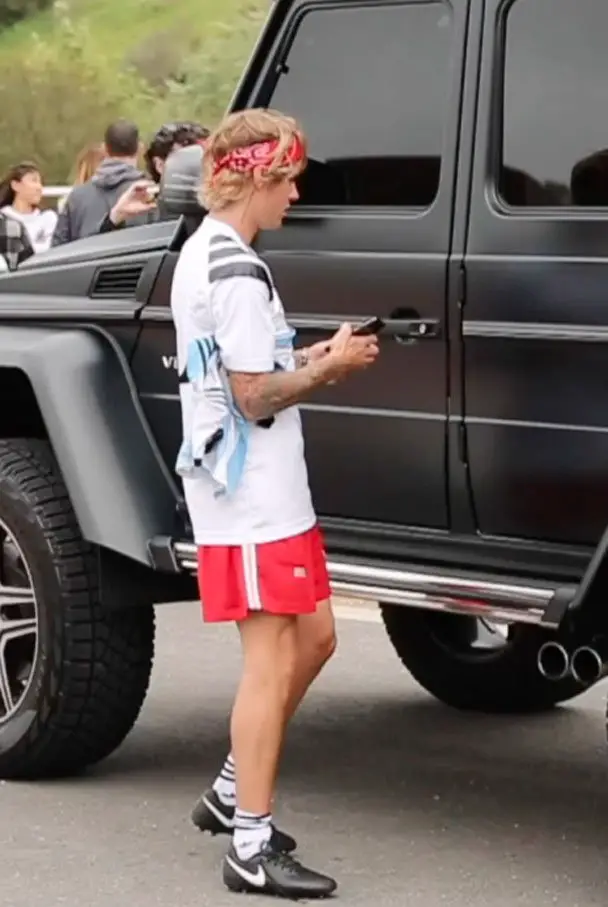 Justin Bieber's middle name is Drew and was born in London, but not the one in England, the one in Ontario, Canada!
Justin Bieber Trivia: According to TIME Justin Bieber's favorite website is the Free Typing Game!