Divergent co­-stars Shailene Woodley and Theo James spent time together off-screen as the two of them were spotted outside a restaurant in Venice, Los Angeles.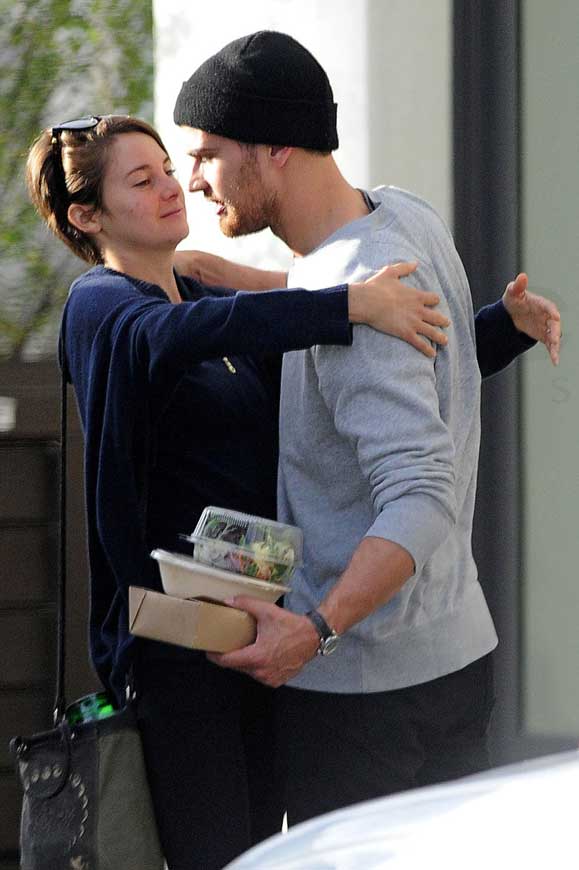 Shailene and Theo starred in Divergent, The Divergent Series: Insurgent and The Divergent Series: Allegiant as a romantic couple.
All pictures are copyrighted by

© Atlantic Images

Strictly No Use / Reposting Without Permission
They were spotted going to the trendy Axe restaurant on Abbot Kinney in Venice Beach for a late lunch.
Theo even offered his lemonade to Shailene like a true gentleman. After the lunch, the two of them shared a tender embrace with Shailene wrapping both arms around her co­-star and both of them looking at each other.
They sat down with Glamour Magazine for an interview where they talked about their onscreen relationship. Read the full article from the link below:
Shailene had a big smile on her face as she rested her head on Theo's shoulder while he held on to his leftovers! Shailene, then with short hair, wore a blue hooded sweatshirt, black leggings and black leather boots showing off rings on her left hand, while Theo wore a black beanie, black trousers, and a matching jacket.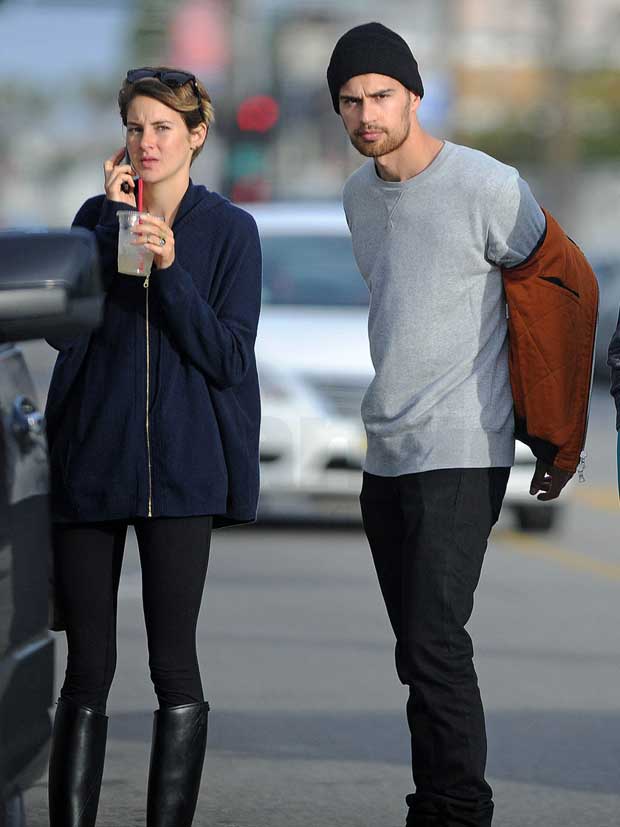 British Theo James is known for his roles in Bedlam, Downton Abbey, and The Inbetweeners Movie while Shailene won awards for her role in the George Clooney film The Descendants.
Shailene Woodley and Theo James Trivia: It is rumored that there will be a spinoff TV series after the debut of Ascendant.