James Franco was spotted on a bike ride with a female friend and kept his head warm wearing a bright red bobble hat.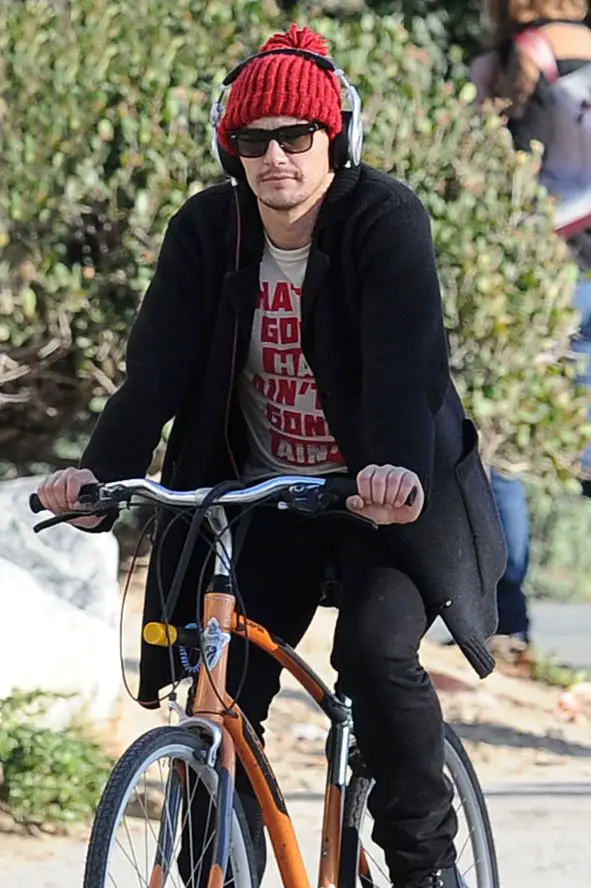 The Interview actor was almost unrecognizable hiding behind some wayfarer sunglasses and listening with his Beats headphones.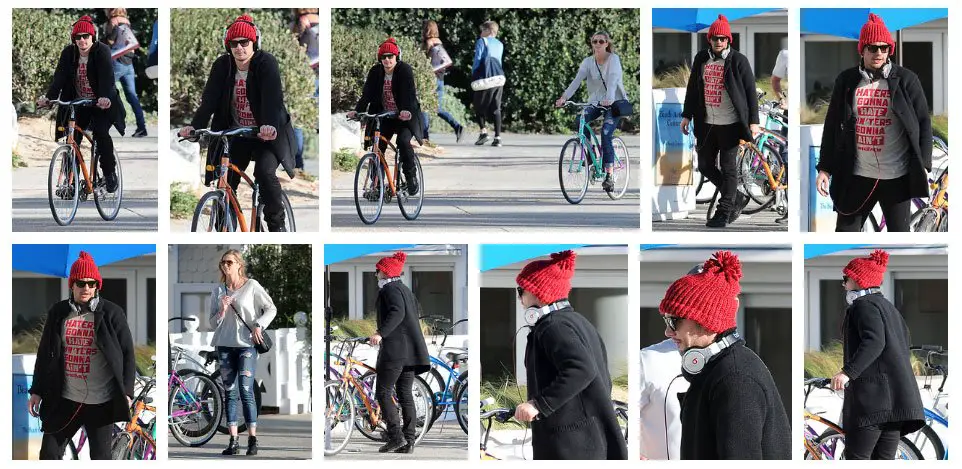 Wearing a black cardigan and black jeans James cycled in front of his mystery female friend as they enjoyed a day down by the beach in Santa Monica.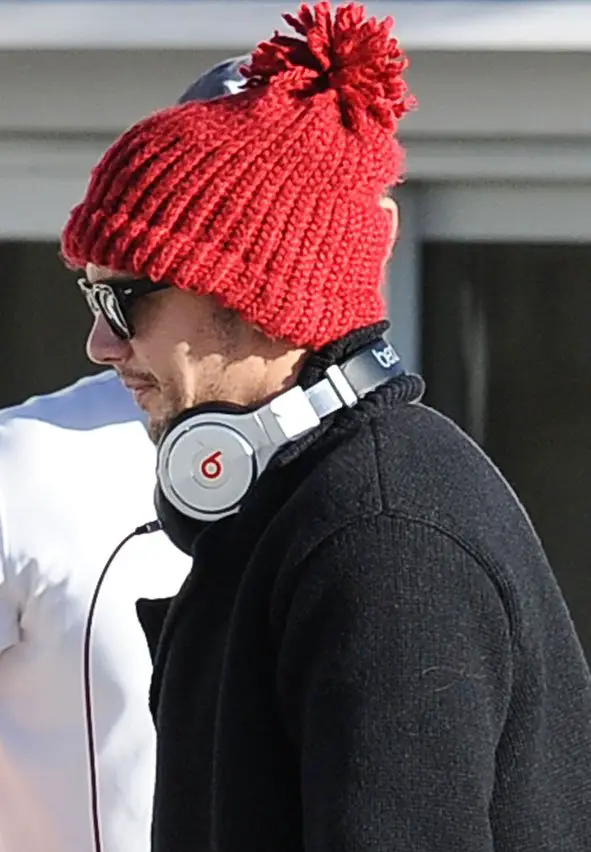 James Franco Trivia: When James Franco worked at McDonalds when he was a young actor he practised different accents on the customers.