X-Files star David Duchovny, 57 was spotted out with his new girlfriend Monique Pendleberry while taking a break from filming The X-Files in Vancouver, Canada.
David was seen with Monique as they left a soul cycle class in Yaletown, Vancouver over the weekend.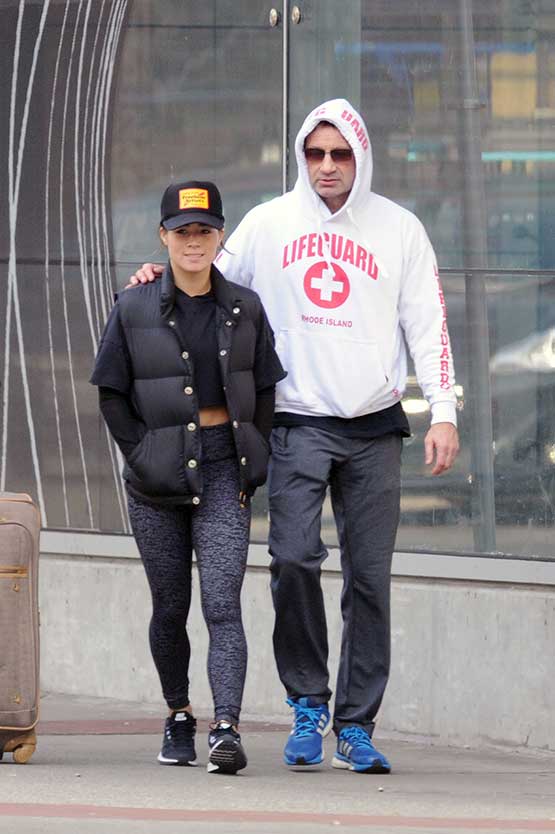 David wore a California lifeguard hooded sweatshirt with his hood pulled up as she strolled with his arm around Monique. David has reportedly been dating Monique since the summer (2017) after meeting at a juice farm in Malibu. 

Monique was also sporting exercise gear as they left the studio together. David has been filming the New Season of The X-Files in Vancouver which is set to air next year.
David has been in Vancouver filming the 11th season of The X-Files with co-star Gillian Anderson.
The season is set to air in Jan 2018. Check out some exclusive behind the scenes footage above. 

X-Files Co-Star Gillian Anderson was spotted filming scenes for the new season in Vancouver, Canada earlier in the year.
Gillian had to be rescued from her car after an apparent accident on set which left her bruised and bloodied. Check out the exclusive video below:
David Duchovny Trivia: David Duchovny was married to actress Tia Leoni for 17 years and the couple have two children together Madelaine and Kyd.