Lucy Pinder Lingerie Photo shoot! British model and actress Lucy Pinder has released a calendar in time for the holidays and is perfect for a stocking stuffer as she shows off her curves!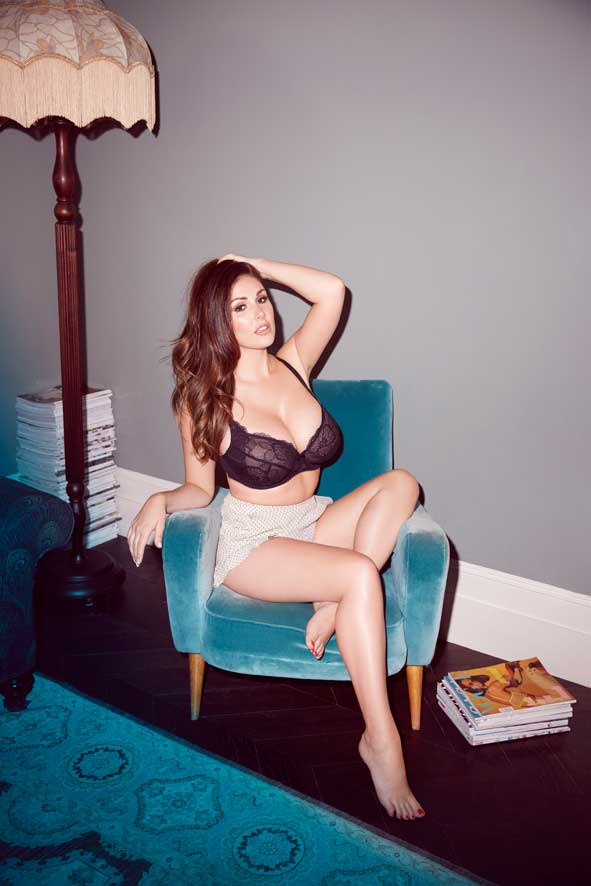 The "At Home" shoot features her posing in her intimates around her living room, bedroom and bathroom. Lucy Pinder's Official Calendars are available Exclusively through Amazon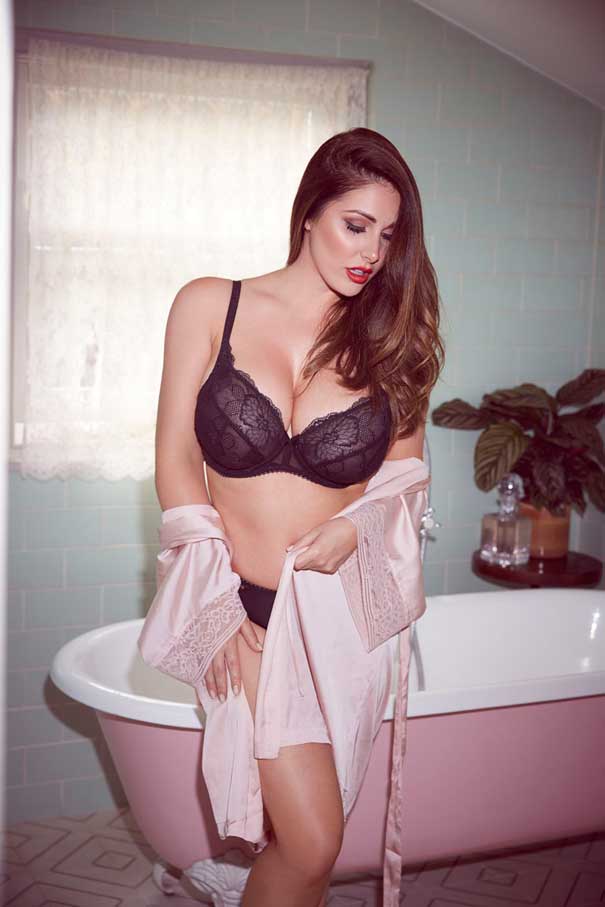 Lucy Pinder, who has been previously linked to Captain America actor Chris Evans, recently dressed up for Halloween as Wednesday Addams which she posted on her Official Instagram page.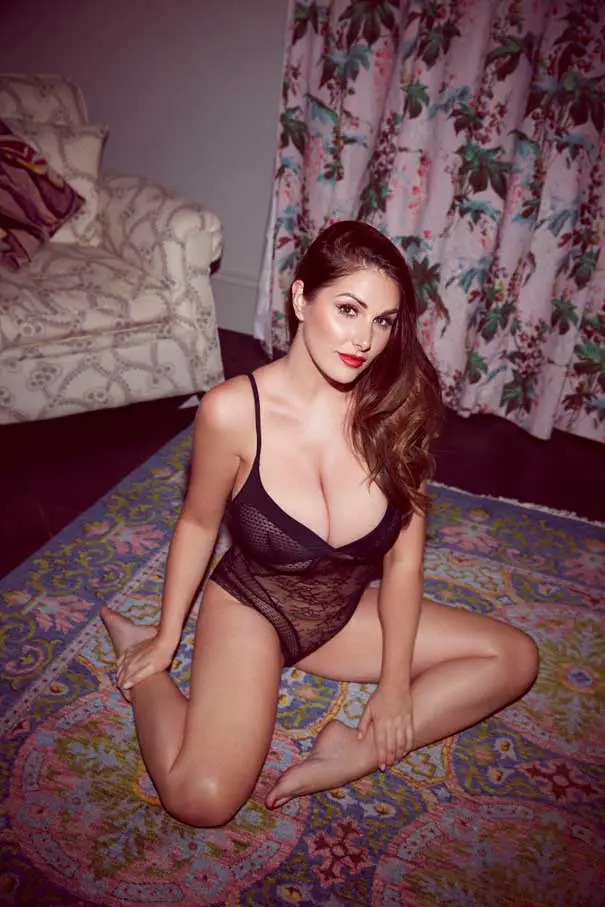 She is set to star in the Christmas horror movie Nightmare on 34th Street where according to IMDB.com "A mysterious Santa arrives on 34th Street, to recall three interconnected horror stories which will leave you never looking at Christmas the same way again."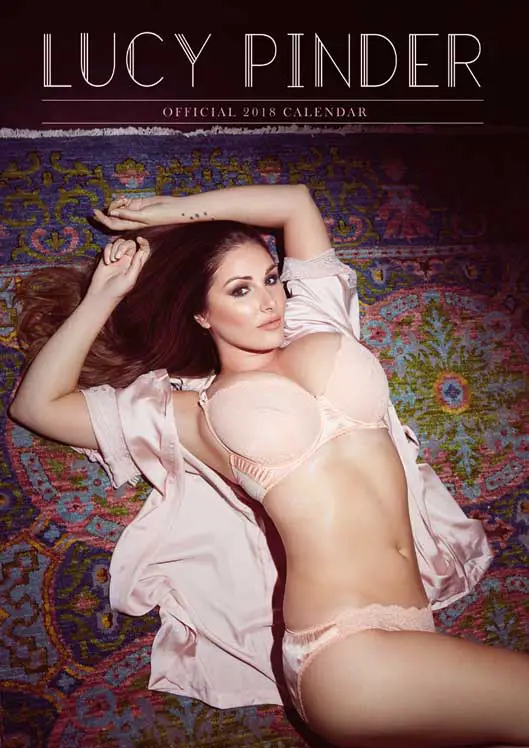 Lucy, who has also starred in many Page 3 photoshoots is considered the "Queen of the glamour modeling world" according to The Daily Star. Above she posed in pink frilly bra and knickers from the front of the calendar.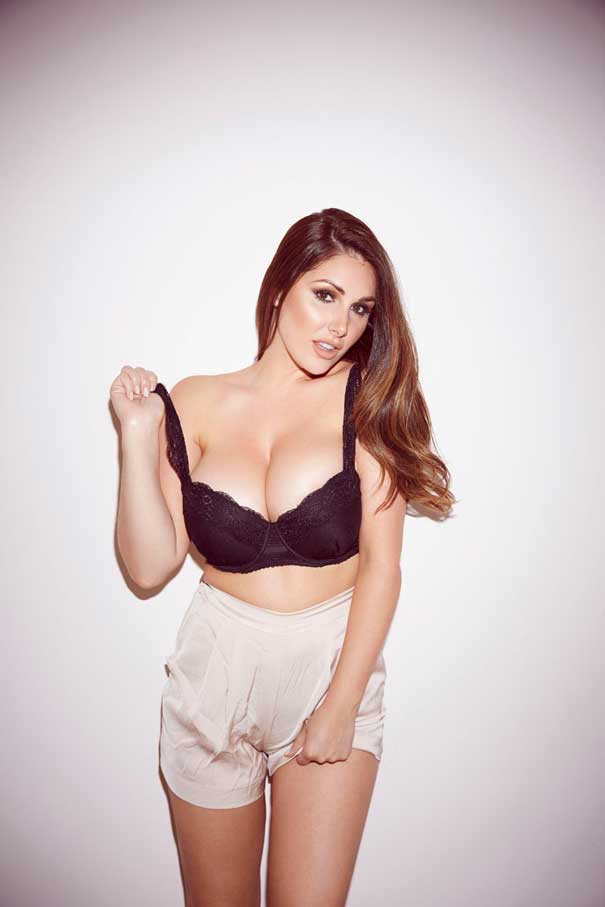 Lucy Pinder Lingerie Calendar info:
Click the image below to buy Lucy Pinder's Latest Official Calendar available through Amazon:
You can buy the last ten years of Lucy Pinder
Calendars including the 2018 one we have written about.
Her 2019 calendar is pictured left with her wearing a shear see-through nightie without a bra.
This is Lucy Pinder's fifteenth solo calendar and proves why she is still one of the UK's top models with fourteen stunning images that are sure to delight any fan.
This is the official 2019 calendar produced in association with Lucy Pinder and available exclusively from Giraffe 25.
If you're the ultimate fan then this calendar is signed by Lucy Pinder herself.
VIDEO: Kelly Brook's Rigorous Workout Routine! Los Angeles
Lucy Pinder Trivia: Lucy Pinder starred in the action film Age of Kill (2015) alongside Dexter Fletcher, Nick Moran and Martin Kemp.