Emma Roberts was spotted wearing rainbow side-stripe leggings made by Spiritual Gangster as she left the popular restaurant Joan's on Third in Studio City, CA.
The Spiritual Gangster brand has a big cult following and these ones are called the "Spiritual Gangster Rainbow Stripe 7/8 High Vibe Legging Women's Active Workout High Waisted Yoga Leggings."
Multitasking with a phone and an iced drink in her hand she also had a cool canvas tote over her shoulder and matched the leggings with a T-shirt that read "Love To All".
The "Love To All" tee is by JCrew / Madewell X and supports the American civil rights organization, The Human Rights Campaign. Madewell will donate 50 percent of the purchase price of the rainbow tee to "ensure LGBTQ people are safe, equal and free in every community".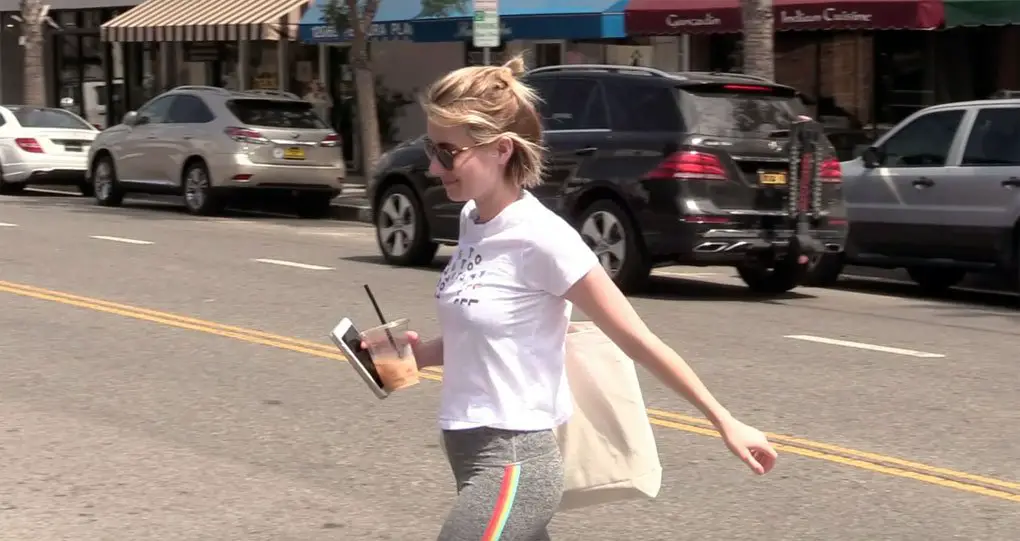 The 27-year-old Nerve, Scream Queens, Nancy Drew, and American Horror Story actress then got in her car with a smile on her face.
Emma is set to star on the comedy romance Little Italy alongside Hayden Christensen. Emma is currently engaged to fellow actor Evan Peters.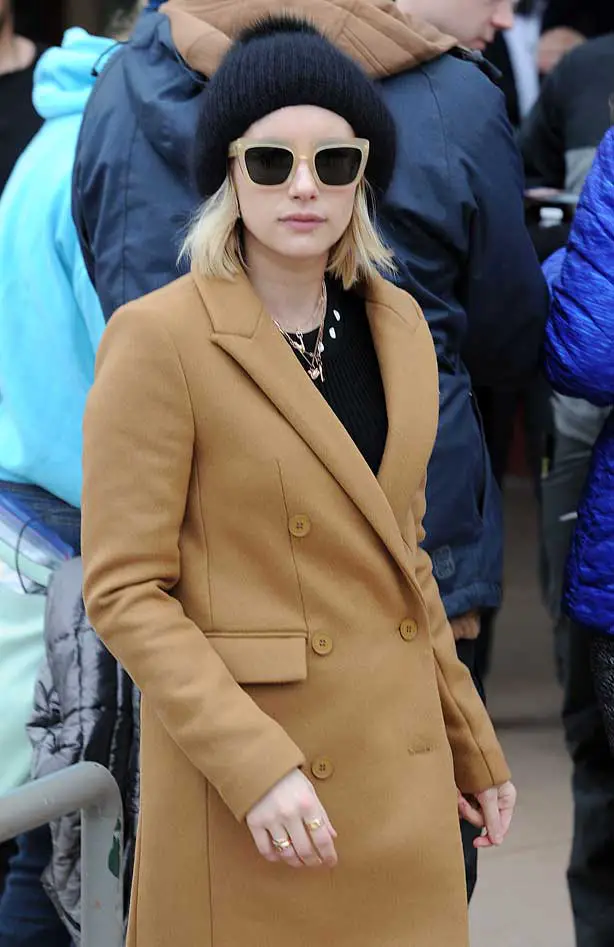 Emma Robert and Evan Peters started dating back in 2012 after meeting on the set of Adult World and, in the last few years, have shared more drama than some of Hollywood's biggest blockbusters. A domestic incident, an arrest, a broken engagement, lots of makeups, lots of breakups and social media deletion!
The couple were recently spotted at the Sundance Film Festival arm in arm and you can see more pics like the one below right here: PICS: Emma Roberts & Fiance Evan Peters Take A Romantic Stroll Arm in Arm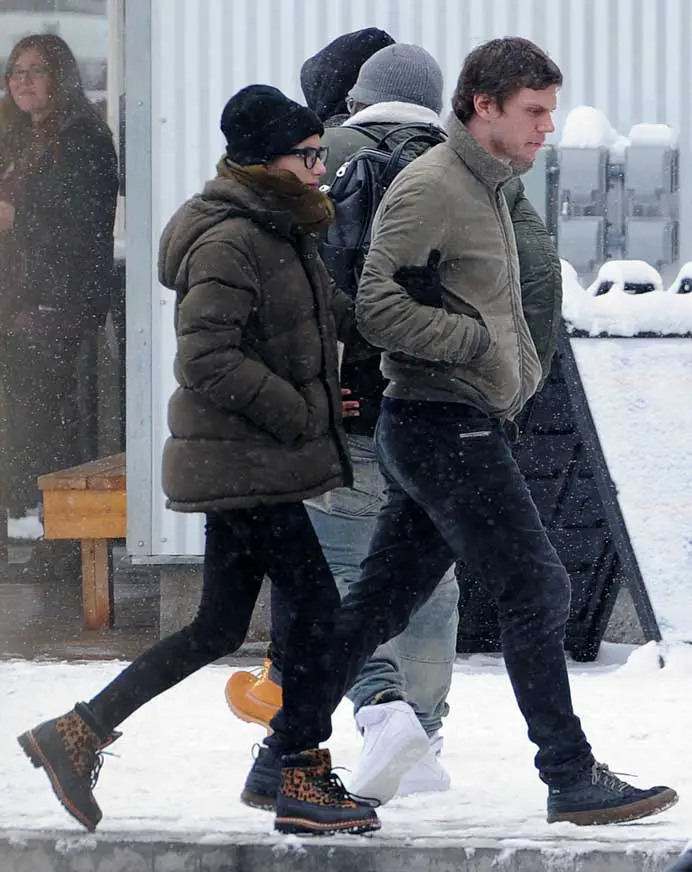 Emma Roberts Trivia: Emma Roberts is part of Hollywood royalty. Her dad is Oscar-nominated actor Eric Roberts (Runaway Train 1985) and her aunt is Oscar-winning actress Julia Roberts (Erin Brockovich 2000).