It's Valentine's Day so we thought we'd have a trip down memory lane and look at some romantic pics of the biggest celebrity couples.Check out these rare pics and romantic moments you might not have seen.
1. Reese Witherspoon And Jim Toth's First Date!
After finalizing her divorce with Ryan Phillipe, Reese Witherspoon was back on the dating scene!
These pics show her first date with entertainment agent Jim Toth on 31st January 2010, and they later went on to marry on March 26th, 2011 at her ranch in Ojai, California.
2. Chris Brown And Rihanna Take A Ride In His Porsche
Chris Brown and Rihanna dated up to February 8th, 2009 when he assaulted her and Brown pleaded guilty to felony assault.
The superstar couple got back together in 2013. These pictures were shot on April 10th 2013 with Chris giving Rihanna a ride in his convertible Porsche.
3. Brad Pitt and Angelina Jolie Holding Hands Before Their Break Up
Brangelina were one of, if not THE, biggest celebrity couple of their time. Pictured is Brad Pitt and Angelina Jolie showing a rare public display of affection.
They were pictured romantically holding hands as they turned up to 'The Film Independent Spirit Awards' in Santa Monica, Los Angeles on 1st March 2014.
4. Shailene Woodley and Theo James Share A Hug
Divergent co­-stars Shailene Woodley and Theo James spent time together off-screen as the two of them were spotted outside a restaurant in Venice, Los Angeles on 2nd March 2014.
The pair have consistently denied they were ever a romantic couple but here they are giving each other a hug in the Exclusive video below:
VIDEO: Shailene Woodley Theo James Share A Big Hug After Lunch Together in Los Angeles
5. First Pics Of Justin Timberlake And Jessica Biel's Engagement Ring
Justin Timberlake and Jessica Biel were pictured leaving the trendy Tavern Restaurant in Brentwood, Los Angeles on 8th March 2013.
They had just become engaged and Jessica showed off her sparkling engagement ring!
6. Emma Roberts and Evan Peters Romantic Walk In The Snow
American Horror Story stars Evan Peters and Emma Roberts were spotted going for a romantic stroll together at the 2018 Sundance Film festival.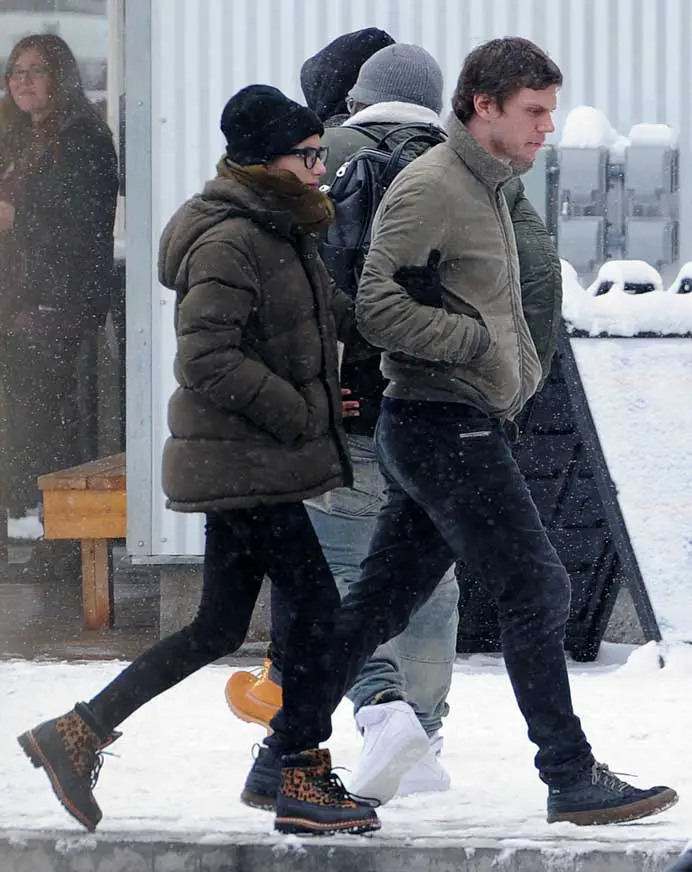 The couple have been on and off but now certainly on again. They were first engaged in 2013, then called it off in 2015 before officially getting engaged (again) in 2016.
7. David Duchovny Steps Out With New Girlfriend Monique Pendleberry
X-Files star David Duchovny, 57 was spotted out with his new girlfriend Monique Pendleberry while taking a break from filming The X-Files in Vancouver, Canada.
David has reportedly been dating Monique since the summer (2017) after meeting at a juice farm in Malibu.
8. Nicholas Hoult Lends Girlfriend Jennifer Lawrence His Jacket
Nicholas Hoult showed what the perfect gentleman he is by giving girlfriend Jennifer Lawrence his suit jacket to wear so she wouldn't get cold!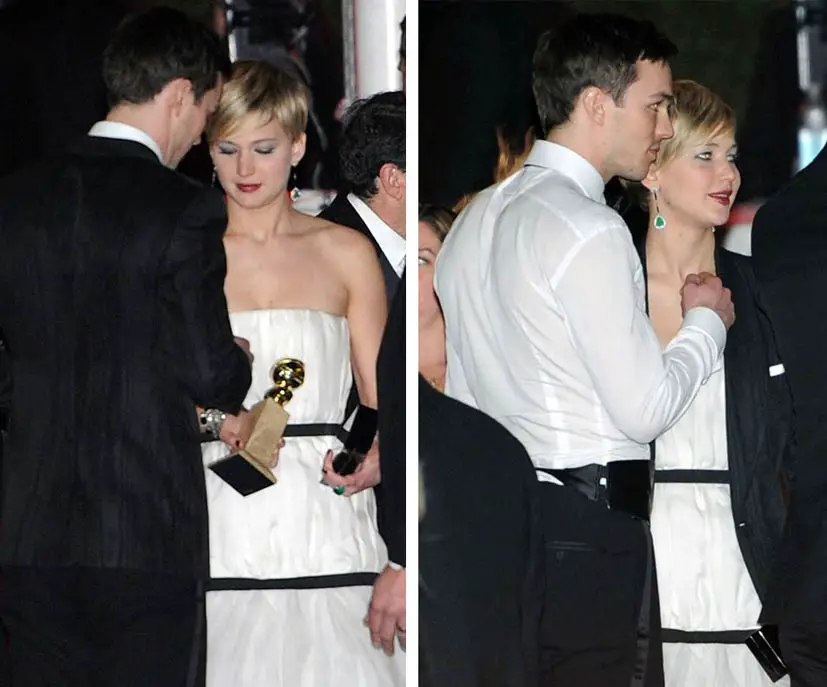 The two former lovebirds were spotted leaving the 2014 Golden Globes. They split just after these pics in 2014.
9. Joshua Jackson and Diane Kruger On Snow Date Before Split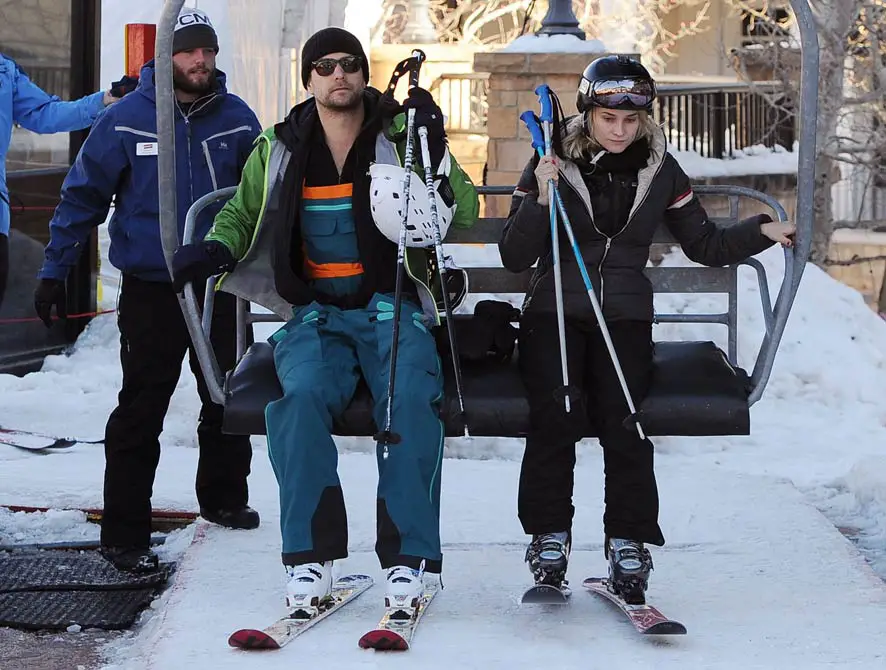 Diane Kruger and Joshua Jackson grabbed their skis and put on their warmest winter jackets as they were spotted hitting the slopes together in Park City, Utah in January 2014.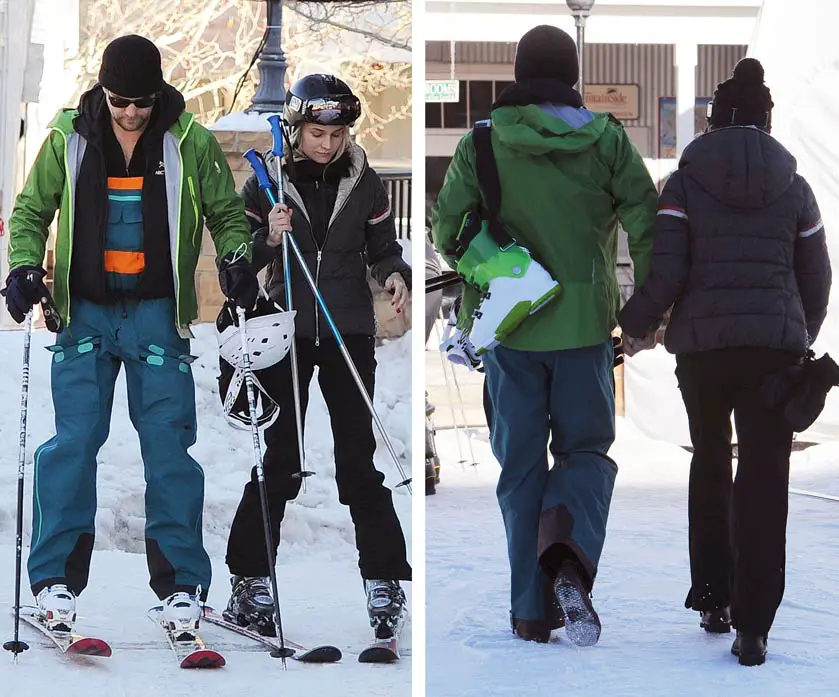 The couple, who were together for 10 years but split up in 2010.
10. Katy Perry And John Mayer In Mickey Mouse Ears On Disneyland Date!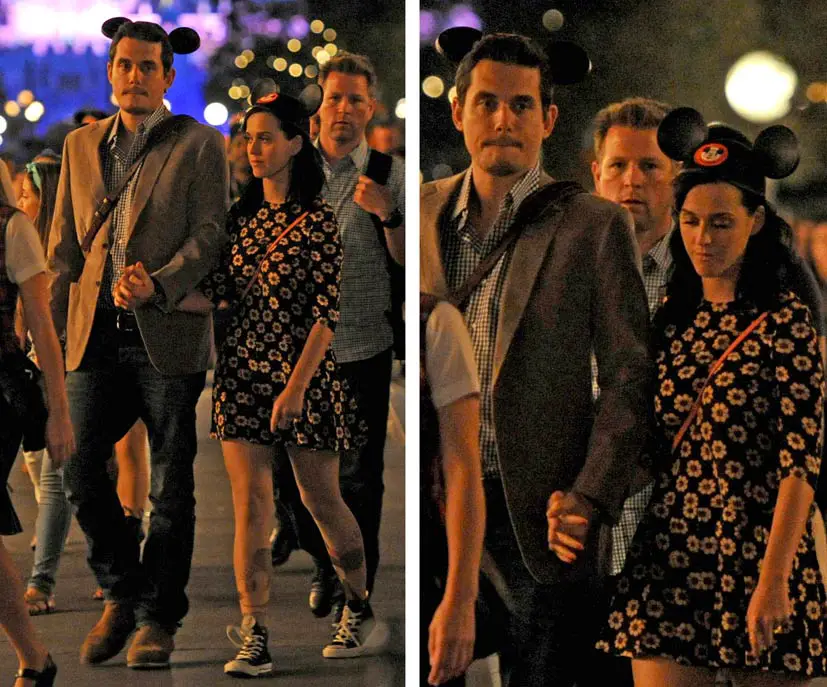 Katy Perry and John Mayer enjoyed a romantic Disneyland date in California back in October 2013 with both of them wearing Mickey Mouse ears! The musicians split up in 2015.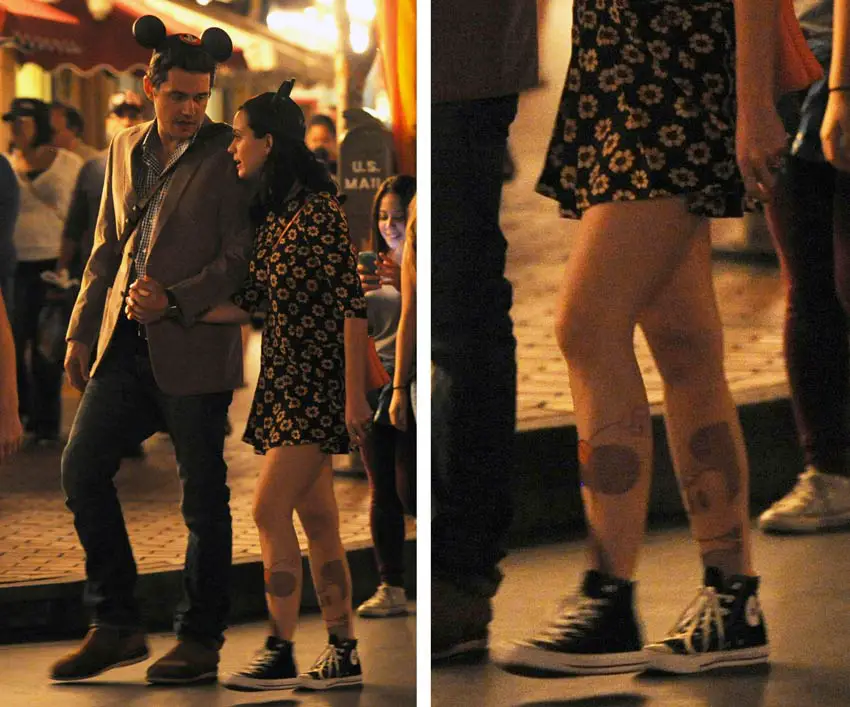 Katy was recently pictured back with Orlando Bloom paddle boarding in Santa Barbara. Check out the pics here: EXCLUSIVE: Katy Perry & Orlando Bloom Are Back Together Paddleboarding In California!
Valentines Day Trivia: According to Women's Day "Over two million marriages take place in the United States every year. That means there are more than 6,000 a day!".