Emma Roberts and Evan Peters were spotted going for a winters stroll arm in arm in the snowy streets of Park City, Utah!
Wearing leopard patterned winter boots, Emma held on to Evan's arm as they walked down some icy steps. Evan had his collar turned up in the snowy conditions and had his hands in his pockets. They are in Park City for The Sundance Film Festival to promote his new movie American Animals.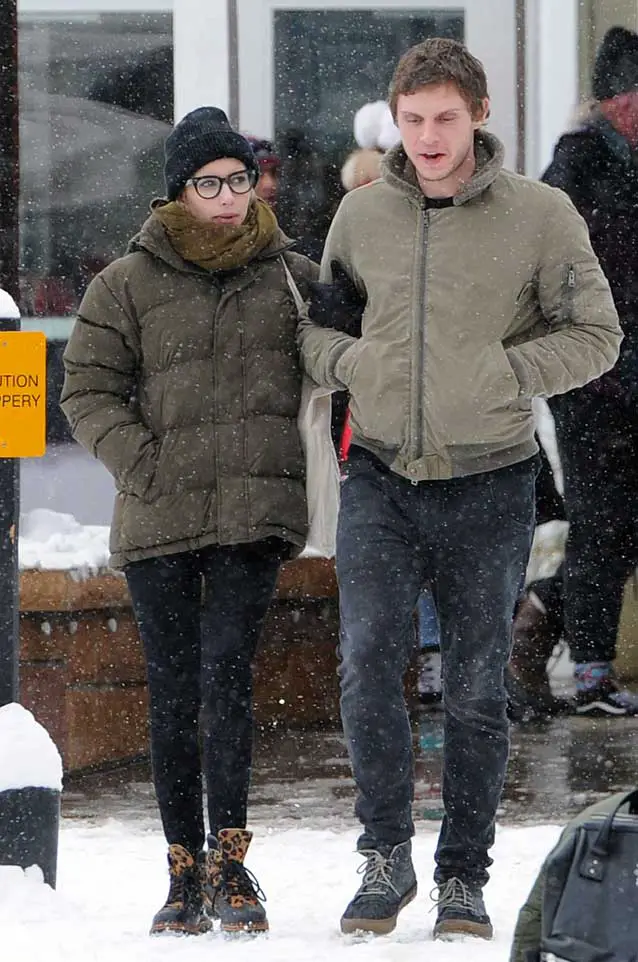 Emma Roberts engagement to fiance Evan Peters has been on and off but now certainly on again. They were first engaged in 2013, then called it off in 2015 before officially getting engaged (again) in 2016.
American Animals is a true-crime thriller with Evan playing Warren Lipka trying to steal priceless Audubon prints and rare books from Transylvania University's special collections library with his classmates.
VIDEO: "Jonah You're So Tiny" Exclaims Fan as Jonah Hill and Joaquin Phoenix Promote New Movie
Emma Roberts set the fashion stakes high and wowed at the 2018 Sundance Film Festival with an eye-catching polka dot dress, a tan winter floor-length coat and killer leather boots. Check out the pics here: PICS: Emma Roberts Polka Dot Street Style In Sundance + Fiance Evan Peters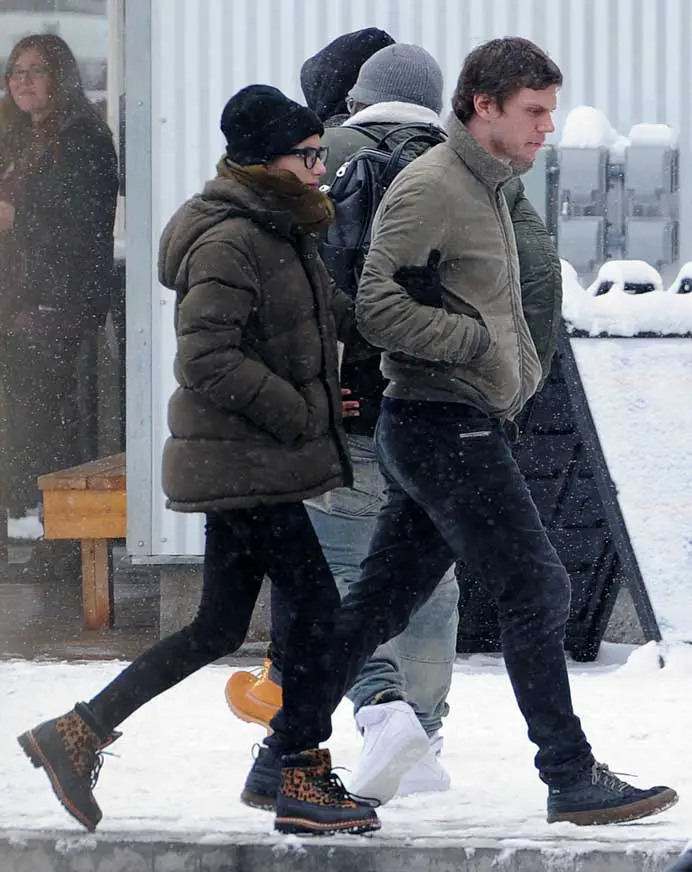 Emma Roberts and Evan Peters both star in American Horror Story with Emma playing Madison Montgomery, Maggie Esmerelda, Miss Rothschild AND Serena Belinda! She has been in the series since 2011 clocking up 27 episodes while Evan Peters is the top actor in the hit show starring in 85 episodes!
Evan Peters has played the roles of Jimmy Darling, Kit Walker, Kyle Spencer, James March, Tate Langdon, Kai Anderson, Rory Monahan, Charles Manson, Andy Warhol and David Koresh throughout American Horror Story.
Evan Peters Trivia: Evan Peters met Emma Roberts when they starred together in the 2012 film Adult World.