Jessica Biel also known as Mrs. Timberlake was seen shopping up a storm in Los Angeles with a friend wearing a very fashionable outfit.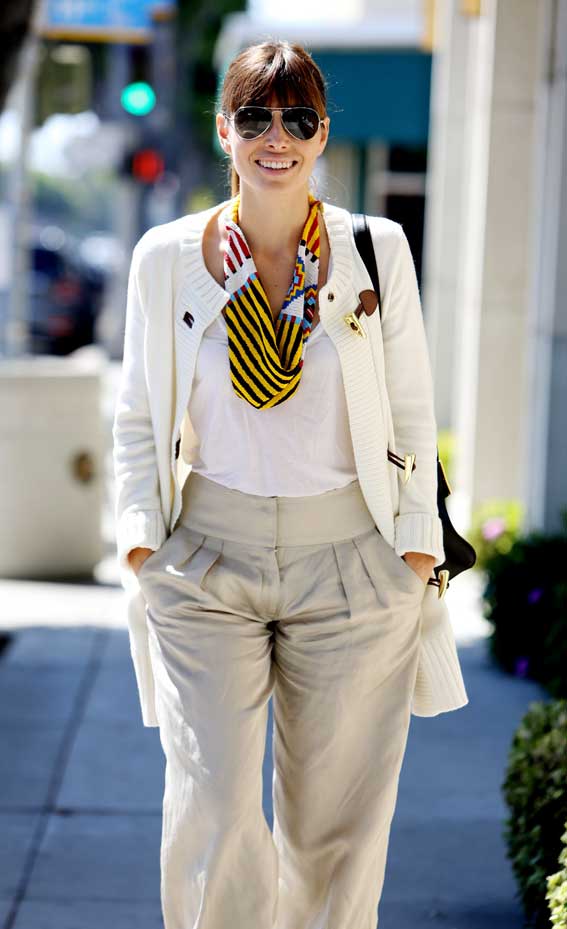 Jessica married N-Sync singer Justin Timberlake back in 2012 and looked amazing in her eye-catching outfit while shopping in Santa Monica.
Jessica Biel Fall Fashion – Wearing Multicoloured Neck Scarf in LA
Wearing an eye-catching and colorful Mignonne Gavigan Aztec necklace she paired the accessory with ¾ length trousers, a white cardigan, and aviator sunglasses.
Jessica Biel Trivia: Jessica gave birth to her first son with husband Justin Timberlake, Silas Randall Timberlake, in April 2015.