Brad Pitt went blonde in this amazing video of the actor with then girlfriend Jitka Pohlodek in April, 1994. Looking through our archives we thought we had better share this fun bit of footage.
Spotted leaving the House of Blues on Sunset Boulevard in Hollywood, Brad showed off his long blonde hair which was tied at the back with a hair tie! We're informed this was for his role in the movie Legends of the Fall which was released in December, 1994.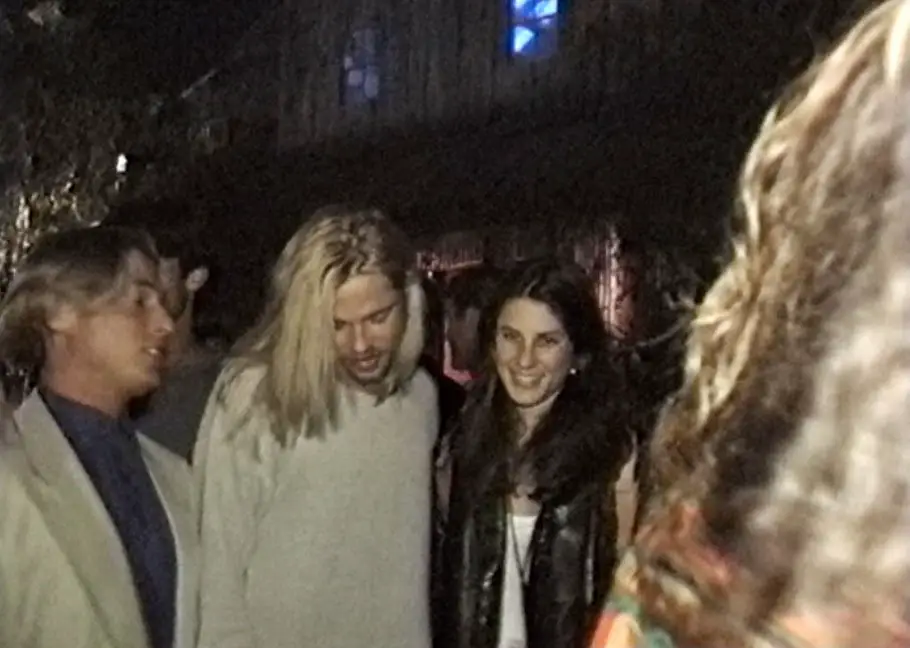 Shot by the "King of the Paparazzi" E.L Woody , Brad left the venue holding hands with the actress who nearly fell over but grabbed on to Brad to stop her fall! Jitka wore a leather jacket over a white dress and carried a backpack, while Brad Pitt was dressed in a long white sweater.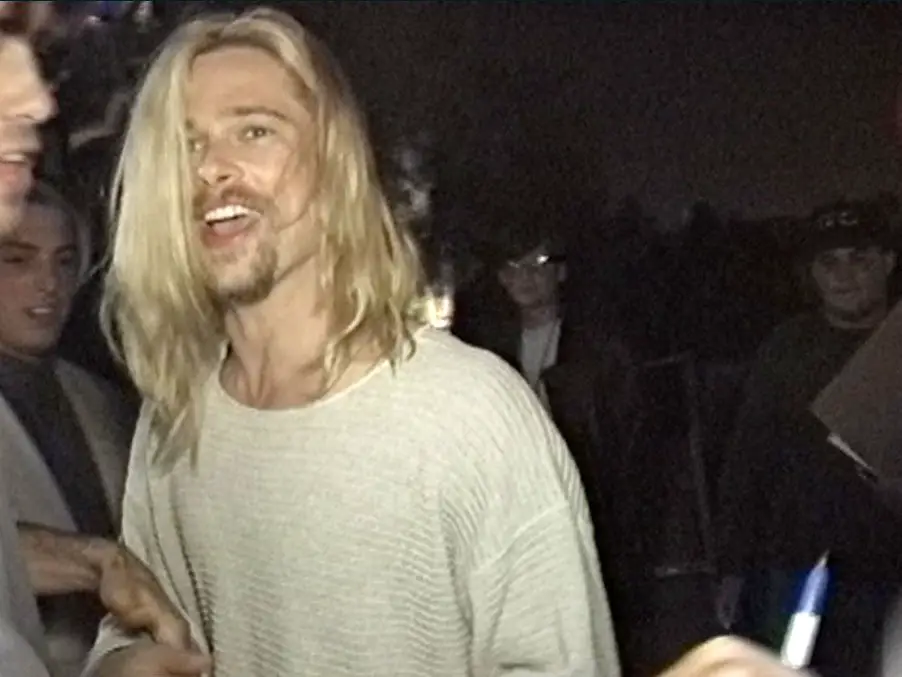 One of his buddies then said to the press "Leave him alone" but Brad responded: "Nah it's alright man". He also laughed at a picture of himself commenting "Who is that?" and "I don't even know where it's from".
He signed autographs for fans and asked E.L Woody what the video camera was for saying "What is that?" and Woody responded "Paparazzi TV."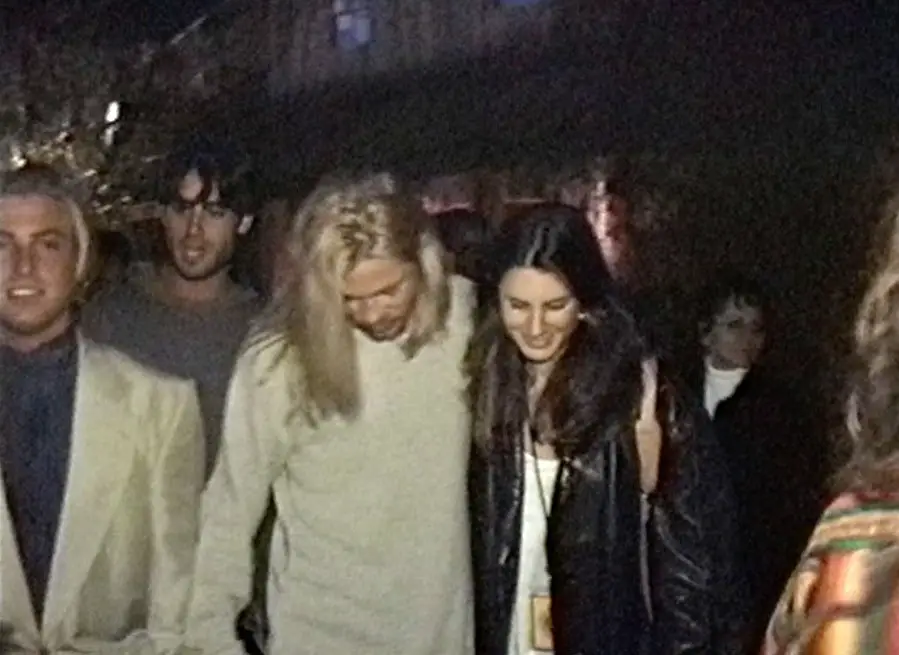 VIDEO: Brad Pitt & Jitka Pohlodek Out On Sunset Blvd in 1994
Walking towards Sunset he then turned round to a friend and yelled "Come and get us". After signing a few more autographs he then walked with his arm round Jitka Pohlodek and hopped in a car. The video can also be seen on E.L Woody's own YouTube channel here: PopTvDotCom
Who is Jitka Pohlodek?
Jitka Pohlodek is an Aries, born on 2nd April 1969 and in 2020 was 51 years old. Brad Pitt dated Jitka Pohlodek from 1993 to 1994. According to IMDb she was an actress who has one listing in the movie Sugar: The Fall of the West (1998) as Bar Girl 2. She was also a Czech model and was Brad's date to the premiere of Legends of the Fall.
According to Brad and Angelina: Truth and Lies, Brad Pitt reportedly called her "Yit" and when she moved in with him she brought her bobcats!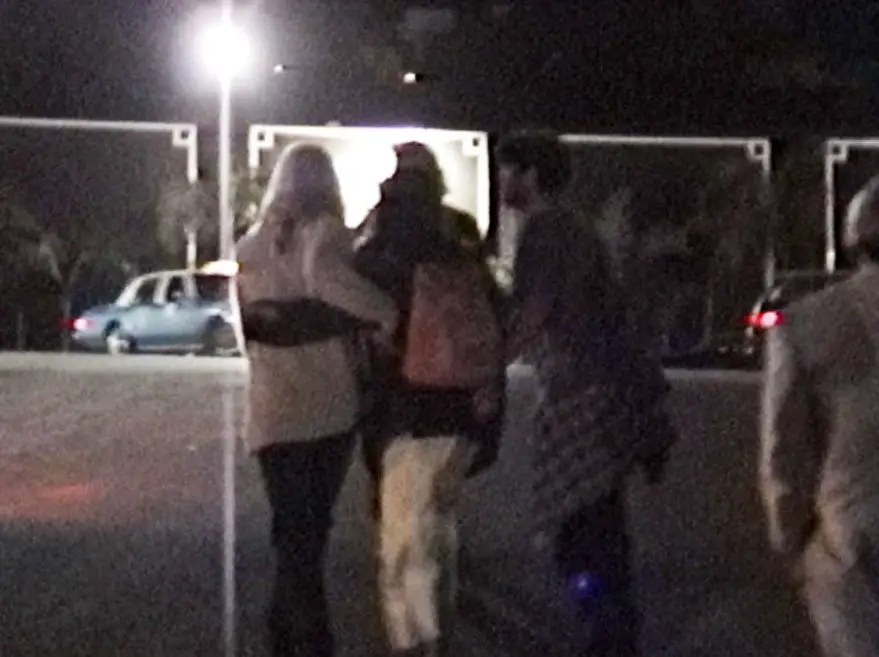 This footage was shot by the legendary E.L Woody also known as "The King of the Paparazzi". He passed away in 2017.
Check out more pics of Brad Pitt on our FREE Celebrity Picture Galleries where you can use ANY of the images for FREE on your website, blog, publication or social media account: CelebritySessed: Your Free Place for Celebrity Pics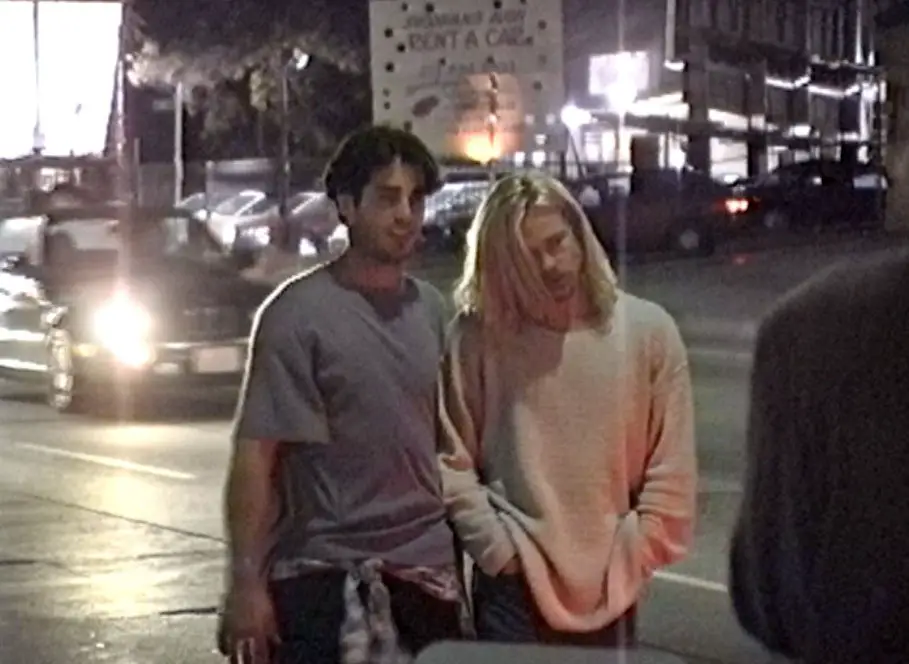 Brad Pitt Trivia: Brad Pitt has a long list of ex-girlfriends and partners including, Gwyneth Paltrow, Thandie Newton, Jennifer Aniston, Sinitta, Shalane McCall, Jill Schoelen, Robin Givens, Christina Applegate, E.G. Daily, Geena Davis, Juliette Lewis, Claire Forlani, Neri Oxman, and of course Angelina Jolie.