The Internet has exploded with the news that Kylie Jenner is pregnant with Travis Scott's baby.
But looking at her recent Instagram posts the Keeping Up With The Kardashians and Life of Kylie star looked as svelte and toned as ever!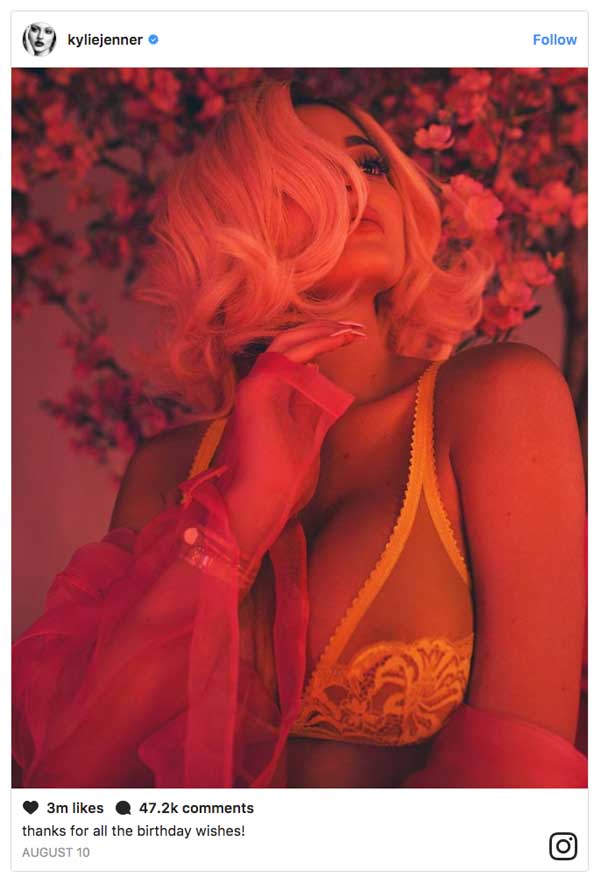 In one picture taken on the day the pregnancy news was announced she posed up with her friends in a white dressing gown tied tightly around her waist and posted it on her official Instagram page.
It has been reported on People.com that Kylie Jenner, who just turned 20 in August, is having a baby girl "multiple sources confirm".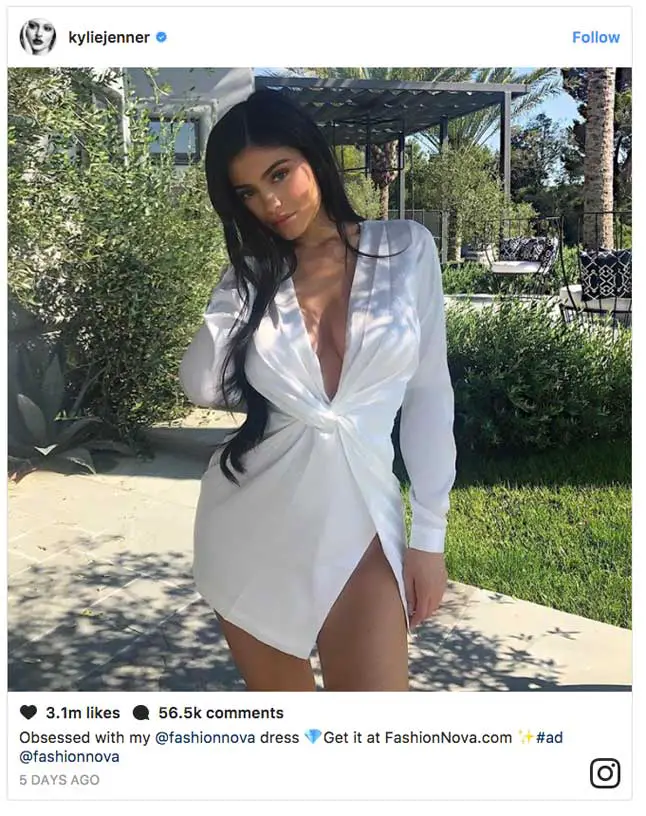 Other websites have suggested conspiracy theories that she is carrying the baby for her half-sister Kim Kardashian!
VIDEO: Kendall & Kylie Stuck in Limo Line on After-Party Sister Date
But Who Is Travis Scott?
Travis Scott is an American rapper from Houston, Texas.

His full name is Jacques Webster, Jr.

His first song was released on Myspace in 2008!

His first album Rodeo features Kanye West

Travis Scott is also known as Travi$

Travis Scott stars in Ballers

 with Dwayne "The Rock" Johnson

Travis Scott and Kylie Jenner were first spotted together at the Coachella music festival in Palm Springs in April 2017.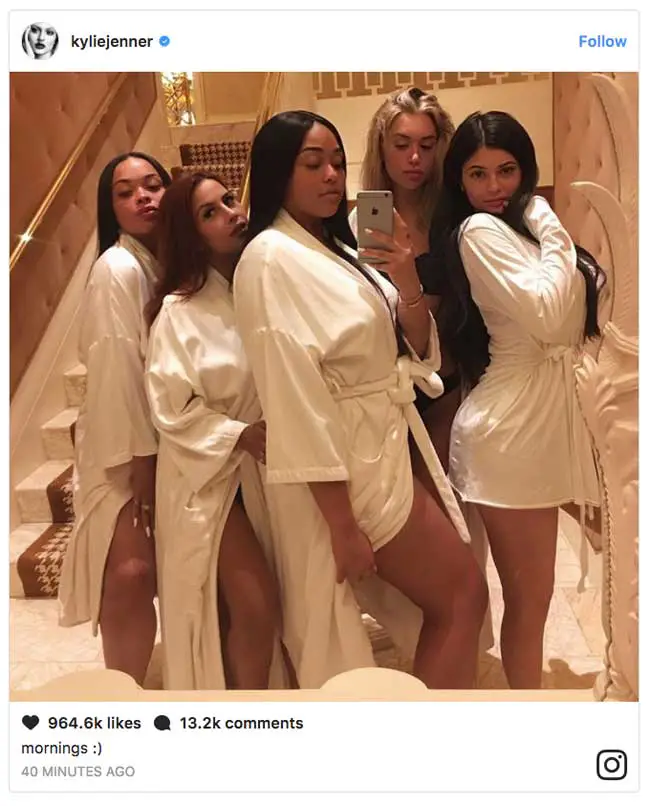 Kylie Jenner recently posed in a provocative shoot for V Magazine which TMZ reported on and Kylie herself commented it was her "first super nude shoot. I always post sexy pictures, but have never really gone nude."
Check out the full story on E! Online here: Kylie Jenner Gets Naked and Flaunts Her Killer Curves in V Magazine Fashion Film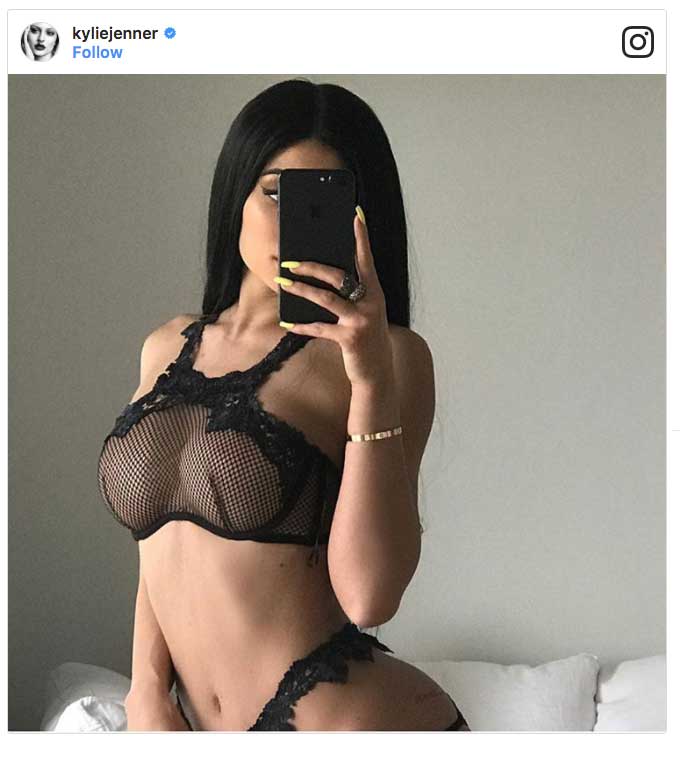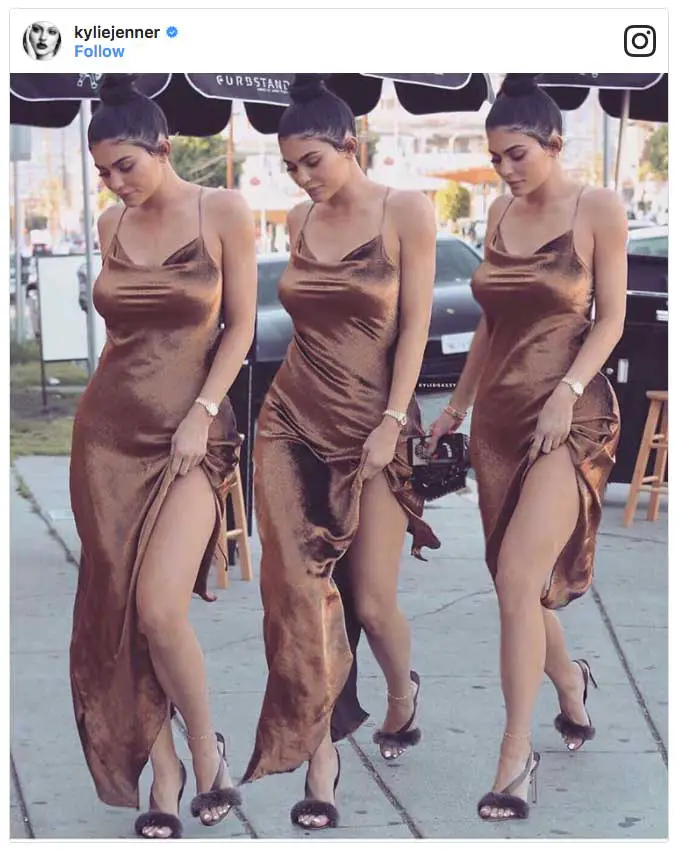 Kylie Jenner Trivia: Kylie Jenner is also an author! She wrote a sci-fi novel with her sister Kendall Jenner called Rebels: City Of Indra: The Story of Lex and Livia. You can buy the books on Amazon above.