Kylie Jenner put up a huge billboard in Los Angeles promoting her new TV show Life of Kylie on a busy intersection in West Hollywood, Los Angeles.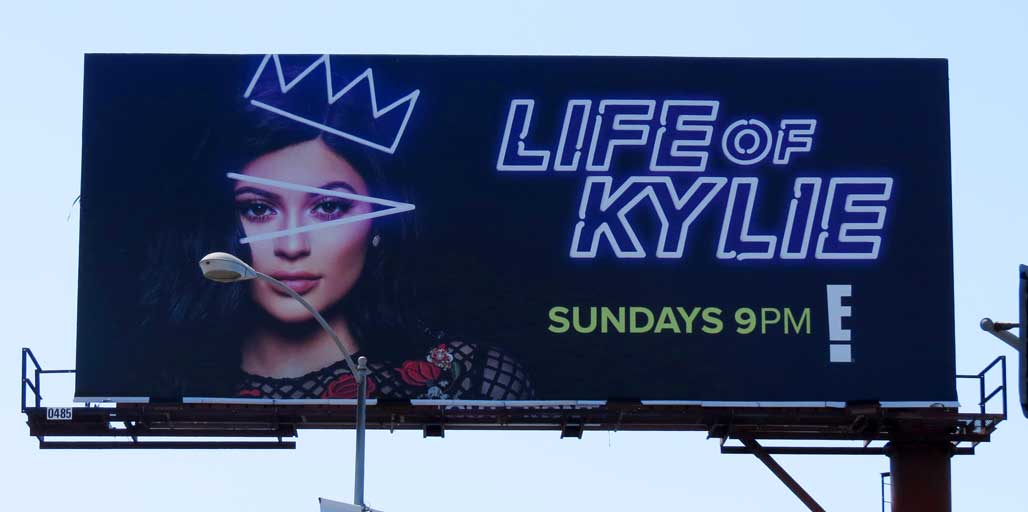 TMZ first broke the story that Taylor Swift moved in on her advertising space by putting up a bigger billboard directly opposite and caption even said: "Look What You Made Me Do"?! Read the full TMZ story here: Taylor Swift To Kylie Jenner: Look Where You Made Me Move
Taylor Swift has beef with Kylie Jenner's sister Kim Kardashian-West and specifically Kanye West which started at the VMA's on September 13th, 2009. Accepting her Best Female Video award, Kanye jumped onstage, grabbed the microphone and said, "Yo, Taylor, I'm really happy for you and I'mma let you finish, but Beyoncé had one of the best videos of all time. One of the best videos of all time!"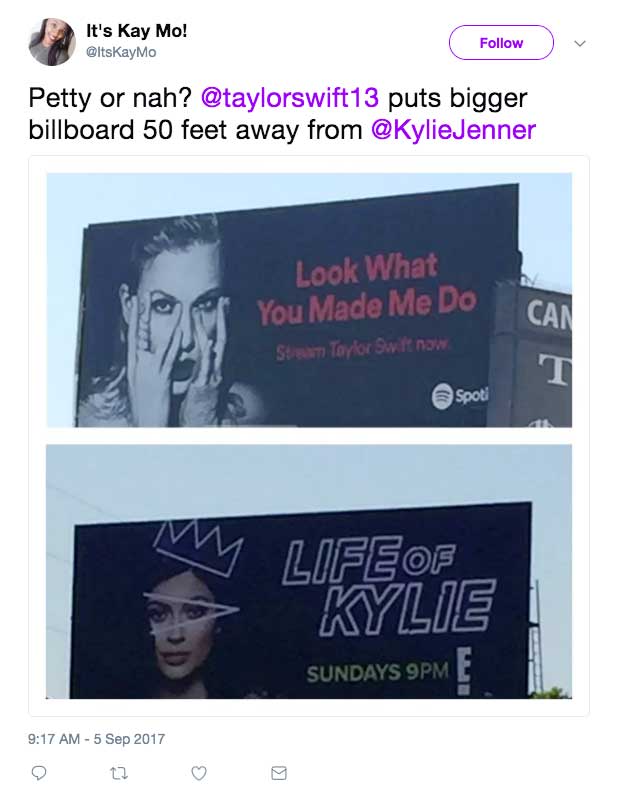 VIDEO: Kendall & Kylie Stuck in Limo Line on After-Party Sister Date – Golden Globes!
Their battle has now been going on for years and maybe Kylie Jenner has been caught in the crossfires! However, after Taylor shot up to No.1 on Spotify's global chart with over 44 MILLION streams, Sam Smith replaced Taylor Swift's billboard with his.
Taylor Swift also has a reported feud with Katy Perry who was spotted back with ex-boyfriend Orlando Bloom paddleboarding over the Labor Day weekend in Santa Barbara, California.
Taylor Swift Trivia: Taylor Swift modeled for Abercrombie & Fitch before she was discovered as a singer.