Nicky Whelan left her trousers at home as the 36-year-old Australian actress showed off her legs in a stunning long-sleeve grey shirt-dress and knee-high suede heeled boots!
The former Neighbours star was pictured at Regard Magazine's Spring 2018 Cover Party held at The Riviera 31 inside the Beverly Hills Sofitel in Los Angeles presented by Absolut Elyx.
Showing off her short haircut she matched her collared shirt-dress with black eyeliner and a ring on her left hand as she supported fellow actor Cory Hardrict, who was celebrating his cover shoot.
The cover star Cory Hardrict dressed in a dapper beige suit and patterned shirt. He is set to play Cole Hammon in the upcoming Sony Crackle show titled The Oath.
Nicky gave the cameras a behind-the-back look on the red carpet and looked in great spirits showing off her stunning figure. Check out the video below:
VIDEO: Nicky Whelan REGARD Magazine Spring 2018 Launch Red Carpet
The Oath follows a group of cops that operate like a gang, and they go by the name 'The Ravens'. Ryan Kwanten who plays Steve Hammon is the brother of Cory Hardrict and they work together as cops with an interesting family dynamic. 
The cast of the new hit show The Oath, streaming now on Crackle, graced the cover of Regard Magazine for the 2018 Spring Issue featuring Ryan Kwanten, Katrina Law, and Cory Hardrict (below).
Katrina Law who plays Karen Beach is a tough-as-nails cop who is also part of 'The Ravens', has her own dysfunctional, hidden secrets and family drama. The editorial shoot with the cast was shot exclusively at Hotel Indigo in Los Angeles.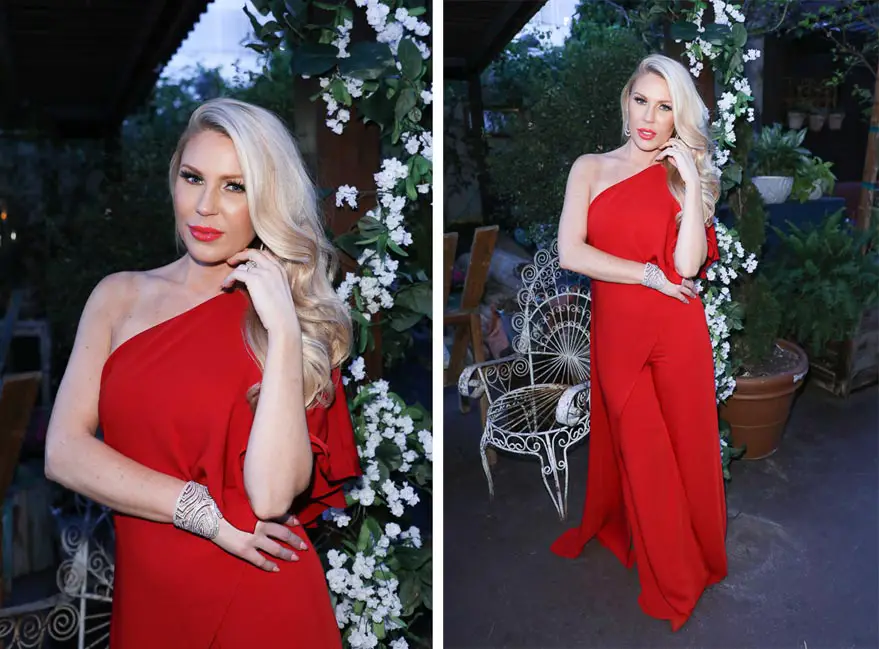 According to Deadline, The Oath explores "a world of gangs made up of those sworn to protect and defend and sheds light on corrupt and secret societies that are nearly impossible to join. Only a select few make the cut – but once inside, members will do what they must to protect one another from enemies on the outside and from within their own ranks."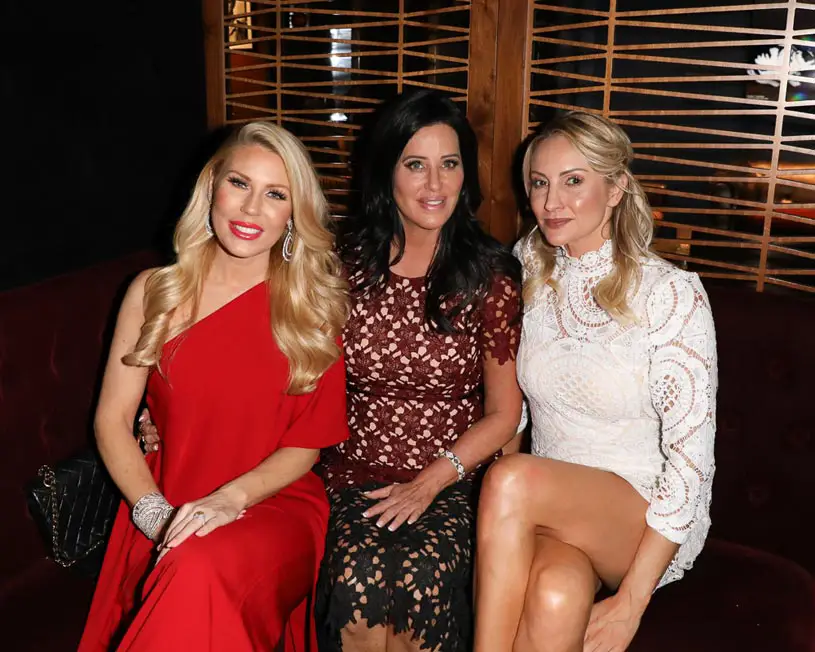 The rest of the issue features talent from some exciting new shows like ABC's For the People, ABC's Alex, Inc. and Netflix' Alexa & Katie. Netflix also has 2 new shows that include the critically acclaimed, Seven Seconds and fan favorite, Altered Carbon.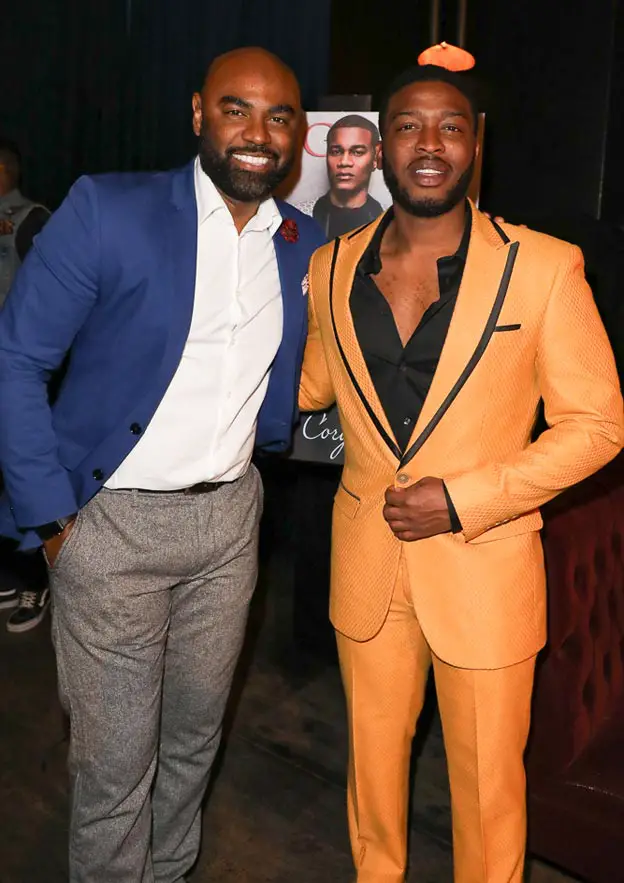 Zackary Momoh from the Netflix show Seven Seconds was pictured in an eye-catching yellow suit. The show is an American crime drama based on the Russian movie The Major (2013).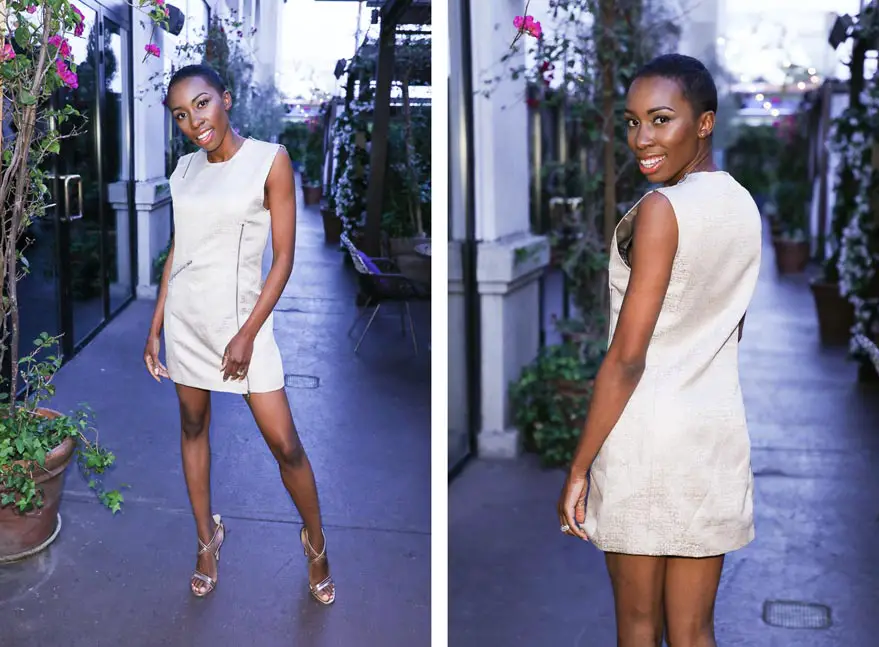 Carrie Bernans from the blockbuster film Black Panther was also in attendance. She plays one of the fierce-looking tribe members of the Dora Miaje. Black Panther is currently the third-highest grossing film in North American history behind Star Wars: The Force Awakens and Avatar.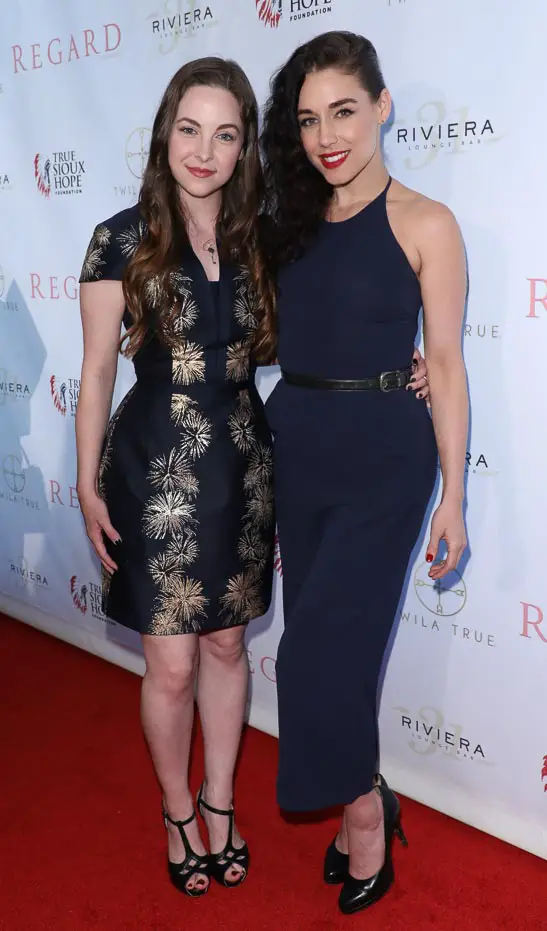 Gretchen Rossi from The Real Housewives of Orange County was the lady in red wearing a bright dress.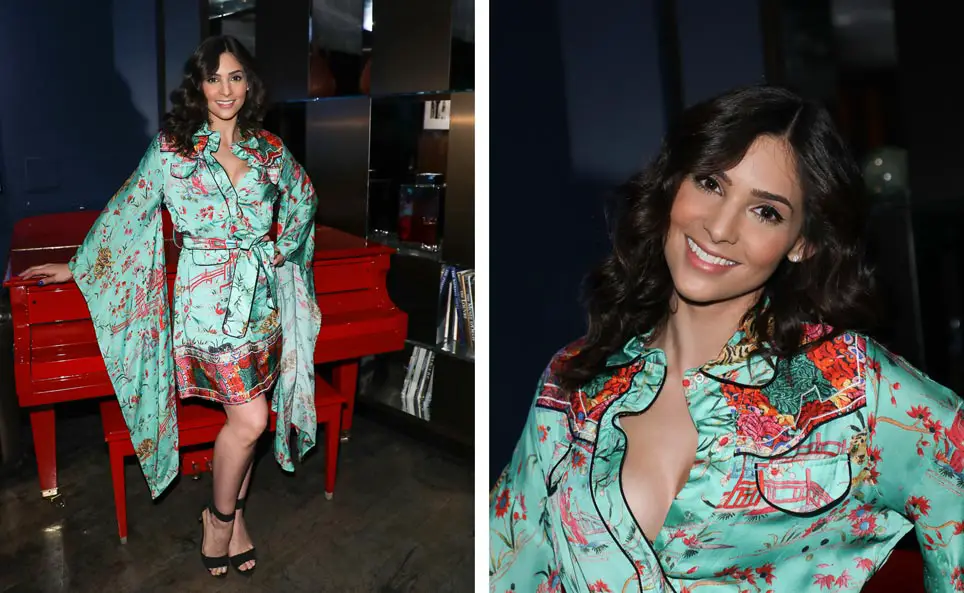 It was reported last month by Life & Style Magazine that Gretchen "plans to undergo IVF, in hopes of welcoming a baby with her longtime love, Slade Smiley". We wish her all the best!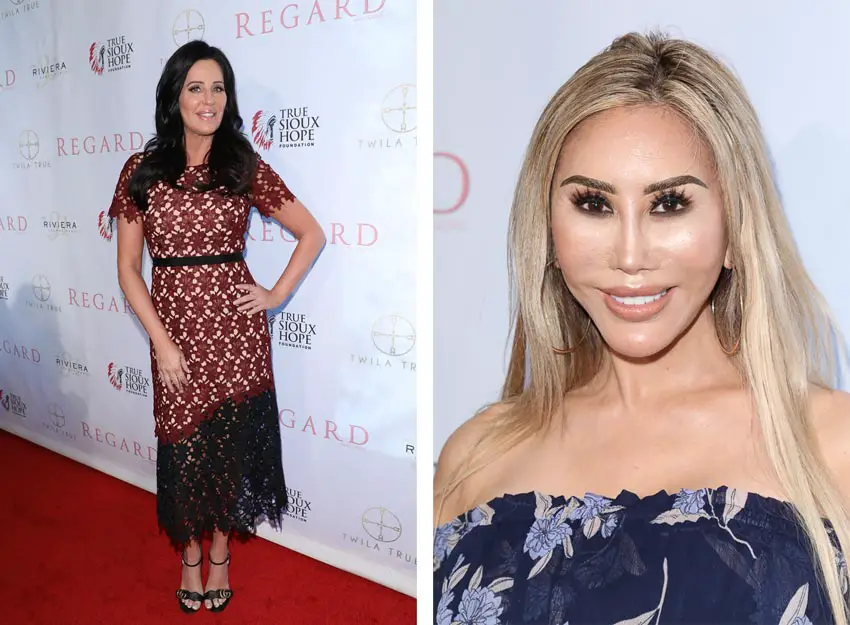 Other celebrities at the bash included Arlen Escarpeta (The Oath), Camila Banus (Days of Our Lives), Patti Stanger (Millionaire Matchmaker),  Petri Byrd (Judge Judy), Celeste Thorson, Carrie Bernans (Black Panther), Carly Hughes (ABC's American Housewife) Santana Dempsey (Scandal) and Steve Cederquist (Flip or Flop).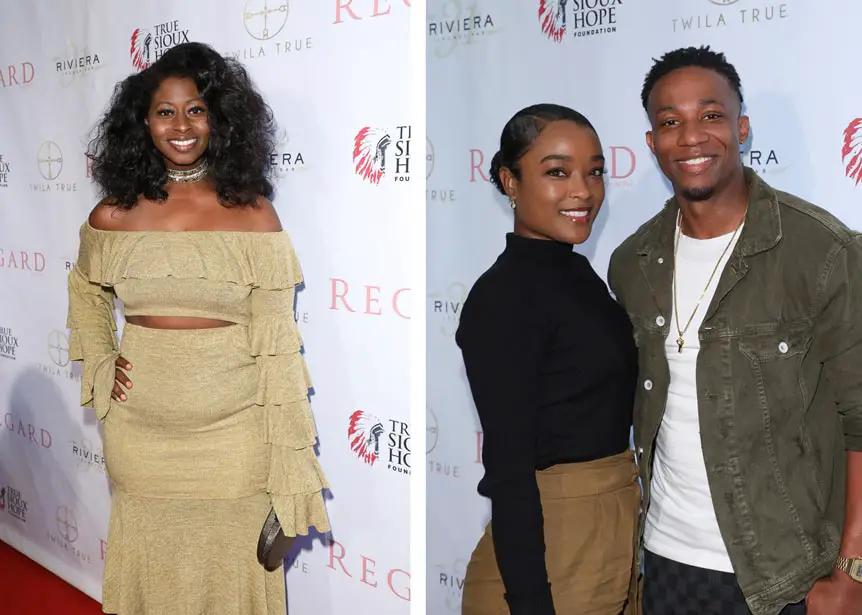 Update: Arlen Escarpeta from The Oath wore a cool green jacket from Zara Men with his t-shirt and checked trousers from TopShop. Arlen is also set to star in TNT's miniseries One Day She'll Darken (the working title) opposite Chris Pine. One Day She'll Darken will be directed by Patty Jenkins, who also directed Wonder Woman.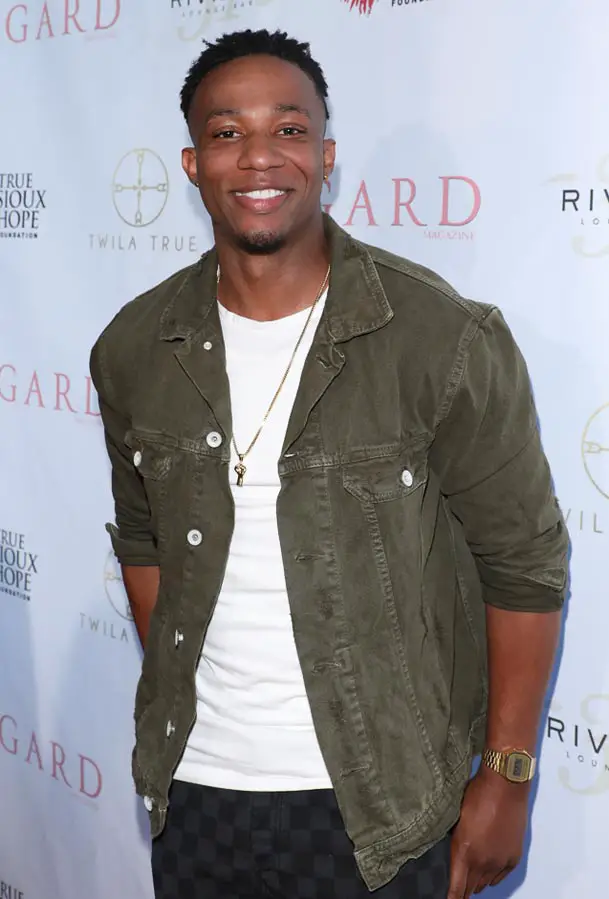 LaToya Tonodeo, who also stars in The Oath, wore a black Zara sweater and high-waist Zara shorts with a belt as she hit the red carpet in Beverly Hills. LaToya is set to appear as Ashley in the final season of The Fosters in June 2018.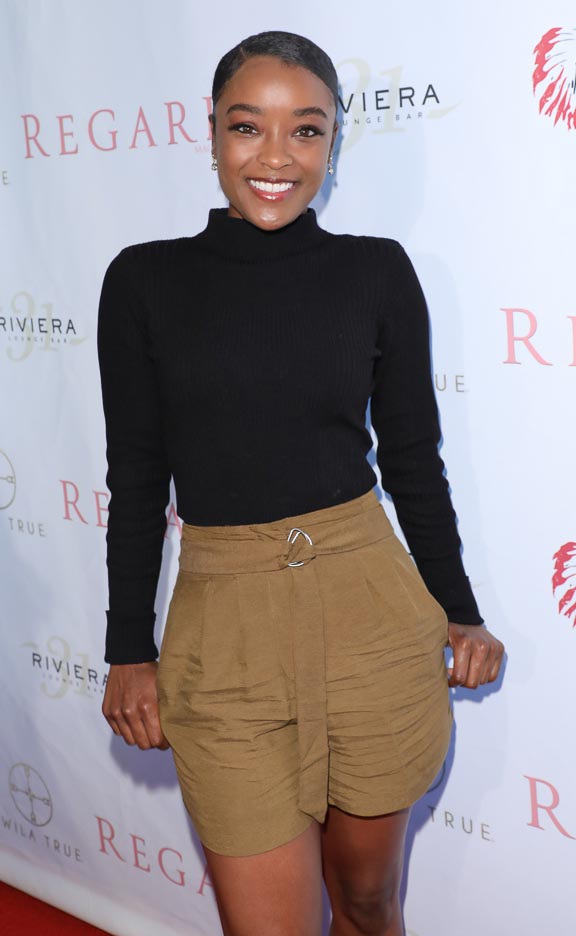 Sponsoring the event in Beverly Hills included: Absolut Elyx, Bloom Mineral Beauty, Vanity, Travelers, True Beauty, True Fine Jewelry, Hills Rejuvenation Center, from the Kloth, Christine luggage line, and SoCal Mirror Booth.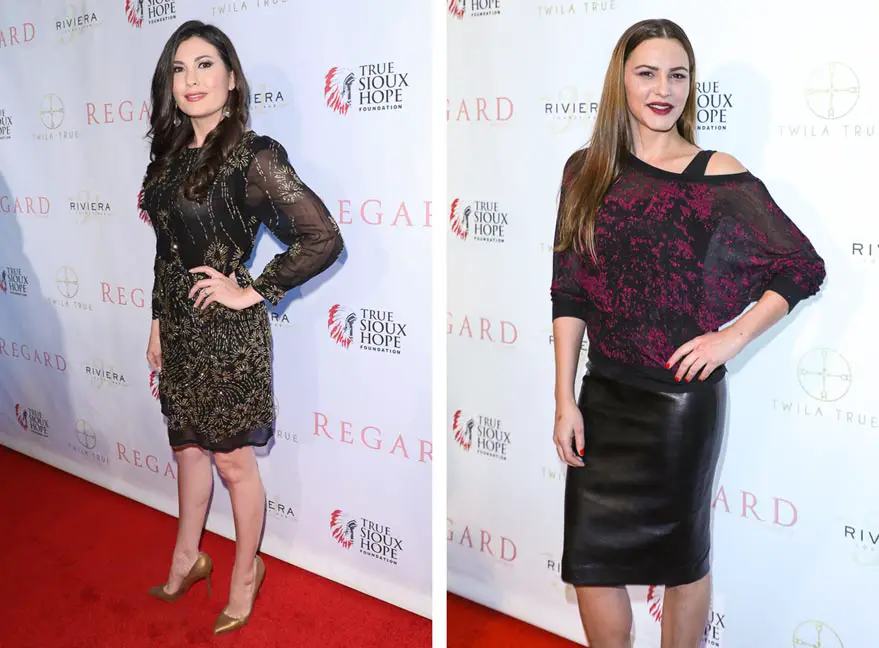 Regard Magazine is a leading online digital magazine that "captures the essence of celebrity fashion and lifestyle with a timeless aesthetic".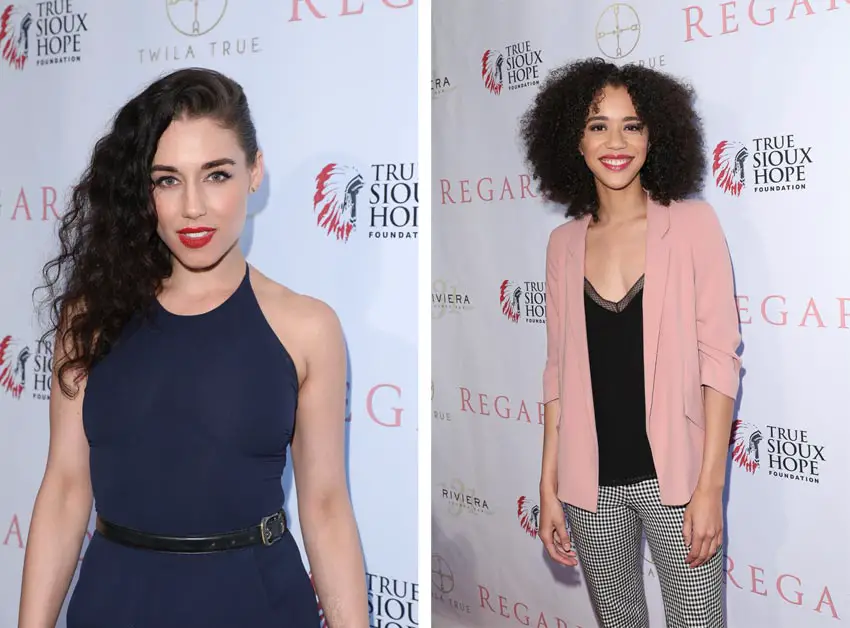 The Oath Trivia: Curtis "50 Cent" Jackson is an executive producer on The Oath TV show.