It turns out Olivia Wilde can pretty much wear anything and look fabulous. The stunning star rocked two very different outfits recently at the 2018 Toronto Film Festival and CelebrityWotNot can't decide which one we like best.
The sexy star turned heads in a plunging Alexandre Vauthier dress and Fernando Jorge jewelry when she daringly dressed for the Instyle Party at TIFF.
Despite the seriously low neckline – which actually went to her waist – Olivia, 34, looked like her gown was made for her…shoulder pads and all.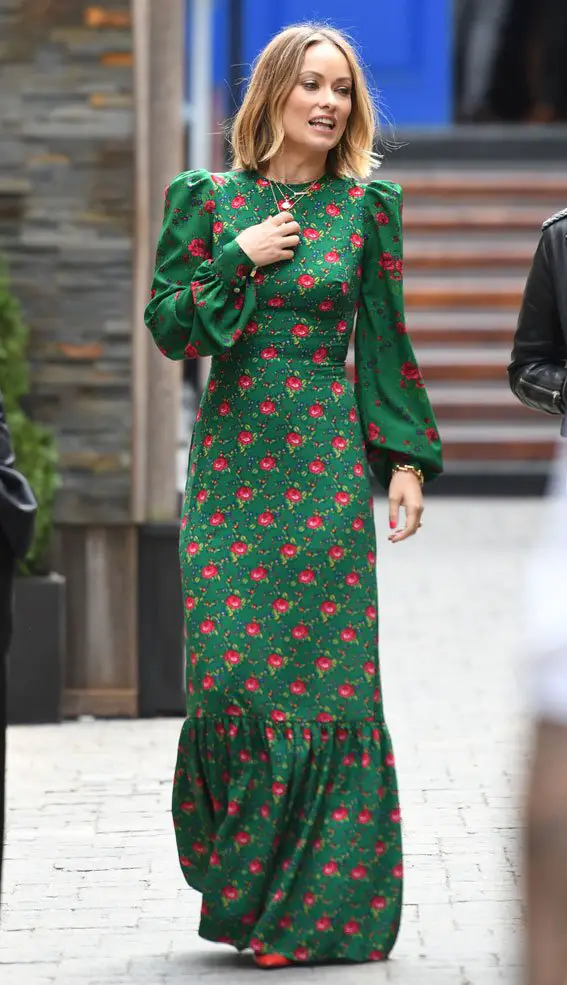 But it appears Olivia actually preferred her form-fitting, green floral, floor-length dress which she strutted her stuff in another day.
VIDEO: TIFF 2018 – Celebrity Spotting On The Streets of Toronto!
We don't know if it was the pretty pattern, billowing sleeves or the fact she didn't have to worry about a wardrobe malfunction that made Olivia so smiley and happy while wearing the green gown to promote her movie Life Itself.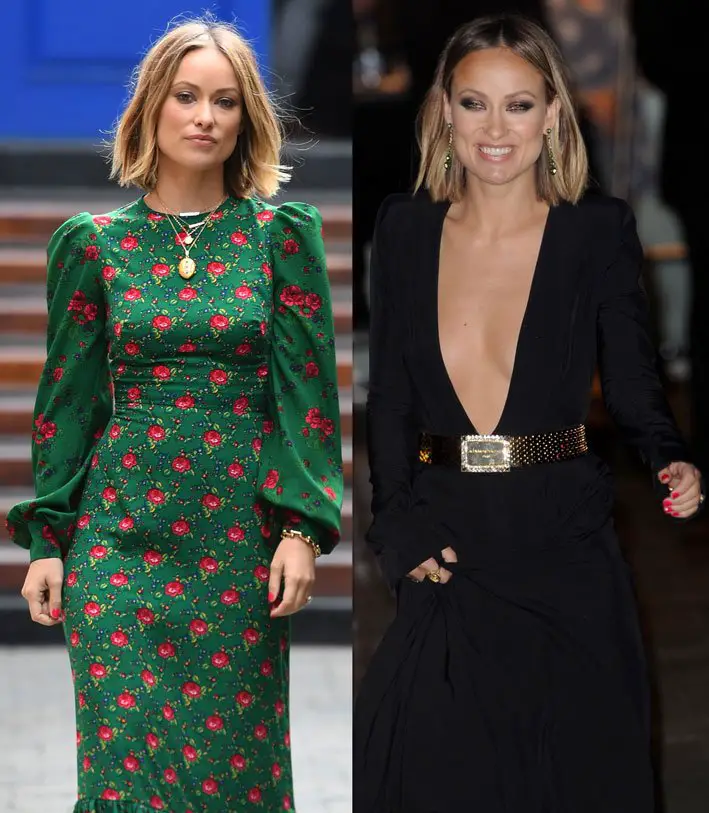 In addition to her amazing sense of style Olivia also has a wicked sense of humor.  She recently revealed that the father of her two children, Jason Sudeikis, 43, was born without a sense of smell.
But she managed to make light of his condition when she told Jimmy Kimmel that it made for great first date conversation. "It was an awkward thing I brought up on our first date," she admitted. "I was like, 'I heard you don't smell so great.' Luckily her joke didn't spoil their future romance and they went on to have two children, the youngest of whom – Otis, four – feels he's determined to work out his dad's medical issue.
"He's convinced that he's going to diagnose the problem and fix it," said Olivia. "He's like, 'Dad, there is a LEGO up your nose'". With that comment, we're not sure we care what Olivia wears, we love her regardless!
Olivia Wilde Trivia: When Olivia Wilde was just a toddler, she sneaked out of bed during one of her parent's dinner parties. Mick Jagger was the man who saw her and sent her back off to bed.