Kendall Jenner was pictured taking her $90,000 Range Rover for a spin through Beverly Hills and we spotted she had a fun Nike Air Jordan air freshener in her car!
Featuring black rims and blacked out windows the model and actress was given the car for her 16th birthday. You can see the specs on her Range Rover here: Luxury Range Rover Specs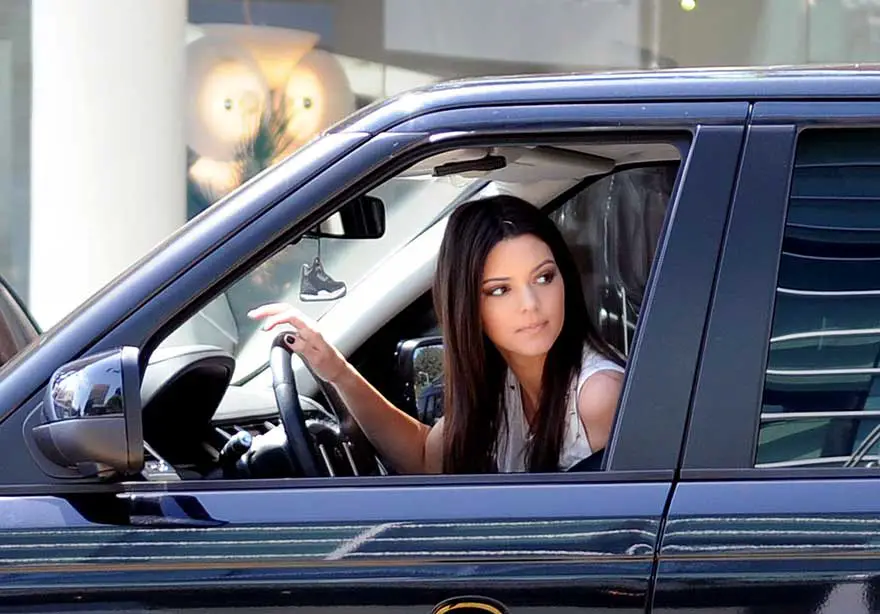 Kendall also owns a seafoam green 1957 Corvette Stingray that reportedly cost around $100,000 and the model loves using it in her photoshoots.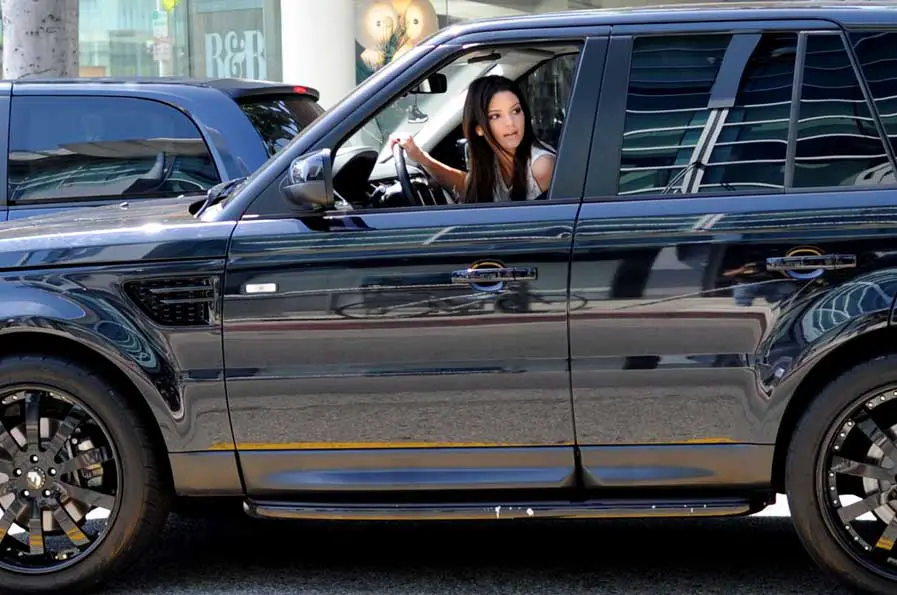 Kendall is currently modeling for Calvin Klein and you can see her collection on their official page here: Calvin Klein Shop #mycalvins Kendall Jenner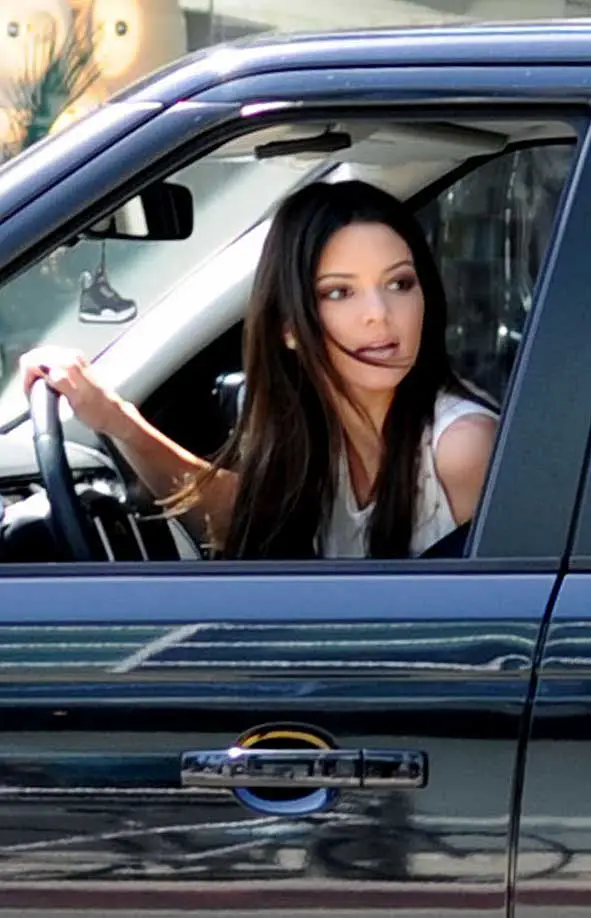 She had just visited the Guy Hepner art gallery in Los Angeles where Kendall herself was starred in the Nomad Two Worlds exhibit by Russell James.
Her sister Kylie Jenner also owns a white carbon fiber-wrapped Range Rover.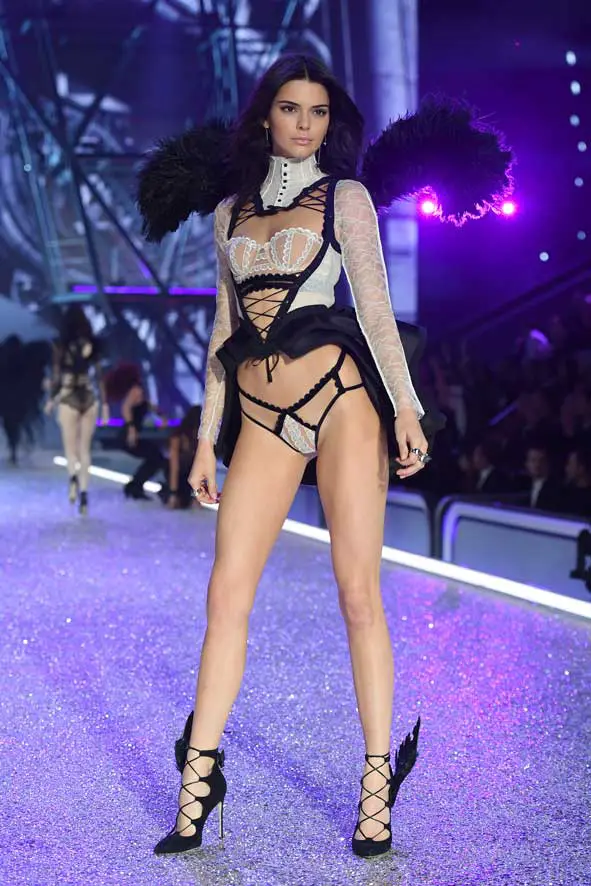 Kylie has also outdone Kendall on the car collection by adding a Mercedes, Ferrari and a $300,000 Rolls Royce Ghost to her collection!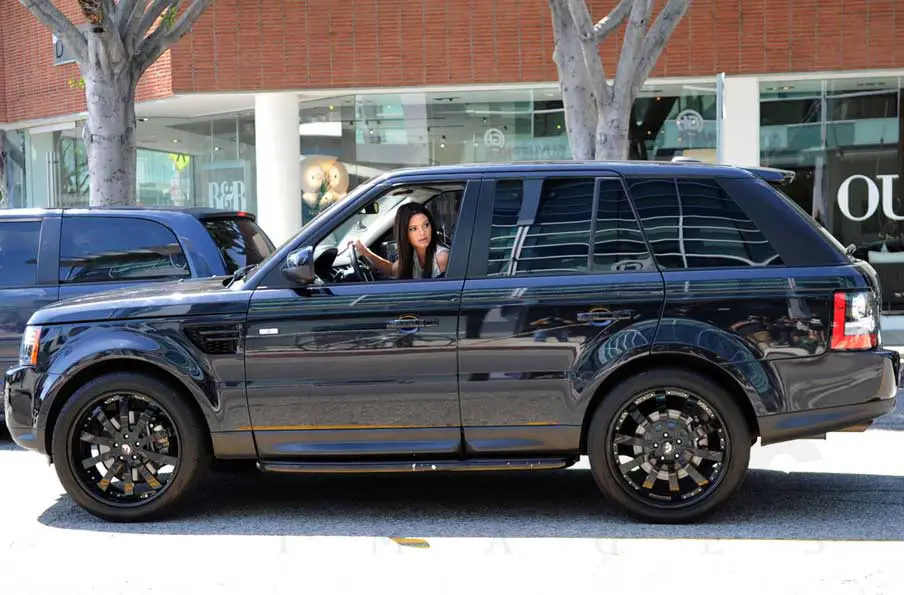 Kylie even admitted: "It's probably way too many cars for a young woman, but I love them and I love cars, so it is what it is."

Kendall Jenner Trivia: Kendall was reportedly planning to get a tattoo for her 16th birthday but according to US Weekly "chickened out at the last minute."