Josephine Skriver was spotted leaning out of a New York taxi with her hair blowing in the wind. But just when you thought these celebs can always wave down a ride, this time it was for a Maybelline advert.
The Victoria's Secret model was shooting the commercial at the trendy Oculus, a subway station, transportation hub, shopping mall, and public space in lower Manhattan in New York City. You can see the full video on our YouTube channel below:
Josephine Skriver Shoots Maybelline Commercial in New York
#MaybeItsMaybelline TikTok Hashtag Explained
The #MaybeItsMaybelline hashtag first hit TikTok when the company created a challenge:
Maybe she's born with it? Maybe it's Maybelline? Show off your 🔥 makeup transformation to the tune of our iconic jingle 🎵! Join this challenge for a chance to WIN $500 worth of Maybelline makeup 💋 !
The #MaybeItsMaybelline hashtag has now become a popular tag on the popular social media app and now the hashtag has over 2.1 BILLION views!
But the hashtag isn't just used for the makeup brand. It's now used on all sorts of random videos that seem to have no relation to the challenge. This could be to do with getting a video on the For You Page by trying to tap into the mysterious TikTok algorithm, like using #xyz!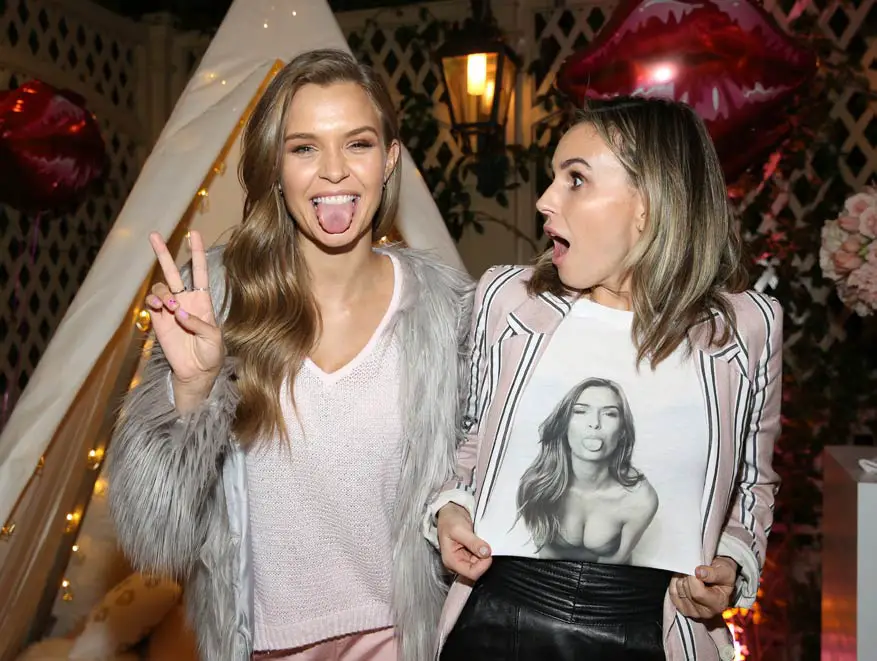 Josephine Skriver Trivia: Josephine Skriver is half Danish and half Dutch and raised in Denmark by a lesbian mother and a gay father. She is a big LGBT advocate.