The 2018 Golden Globes in Beverly Hills had a very strong message this year with nearly all the guests and nominees dressing in black and wearing a "Times Up" badge.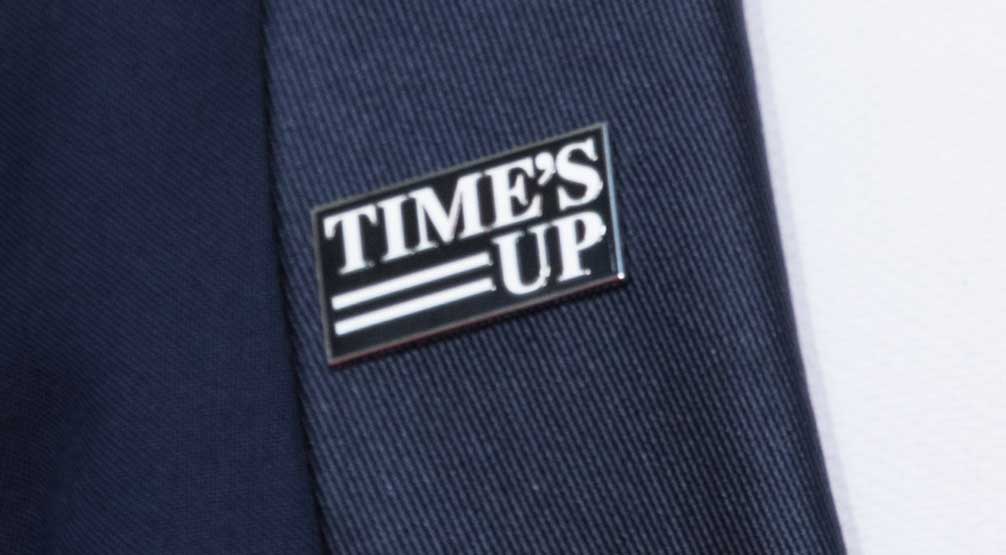 The symbolic show of solidarity addressed the gender inequality and the victims of sexual harassment in the film industry, "Times Up" is a movement to combat sexual harassment in the workplace and was a "unified call for change from women in entertainment for women everywhere".
At the awards, Dustin Henderson aka Gaten Matarazzo from Stranger Things wore a "Times Up" badge on his suit.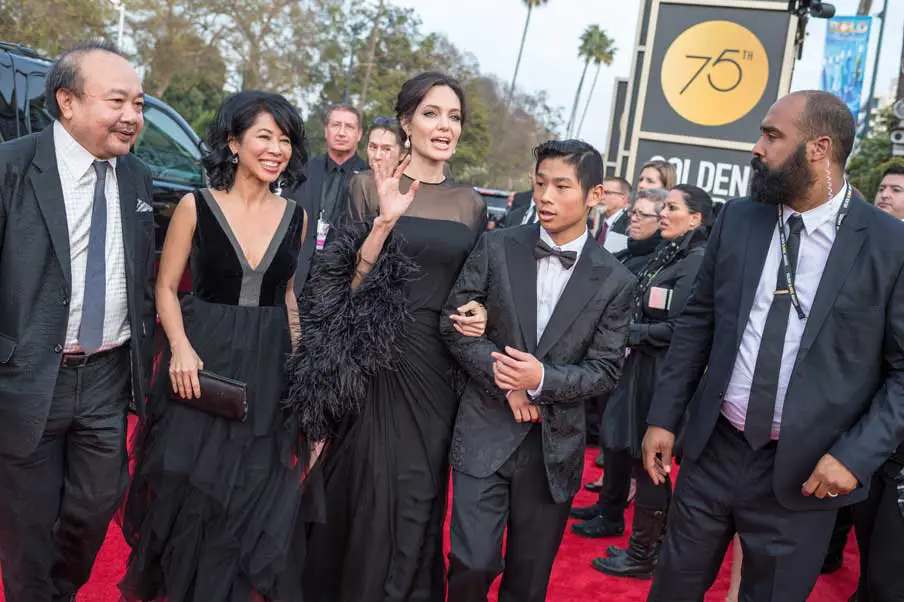 Angelina Jolie fashioned a black Atelier Versace black dress with Loung Ung and Pax Jolie-Pitt.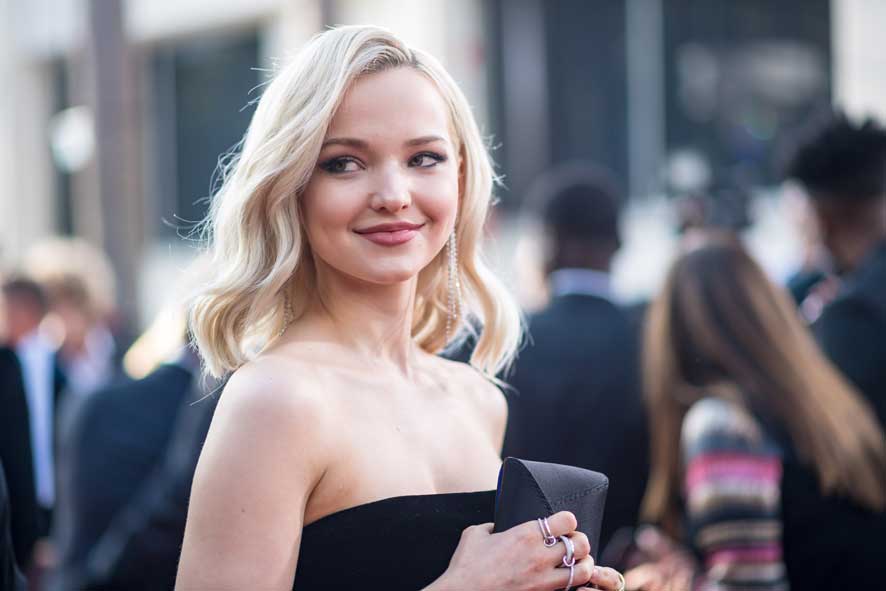 Dove Cameron posed up in a Monique Lhullier Strapless Velvet Column Gown worth $3,295.00! She matched the black dress with a Tyler Ellis Lee Clutch and Giuseppe Zanotti Barbra Platform Sandals.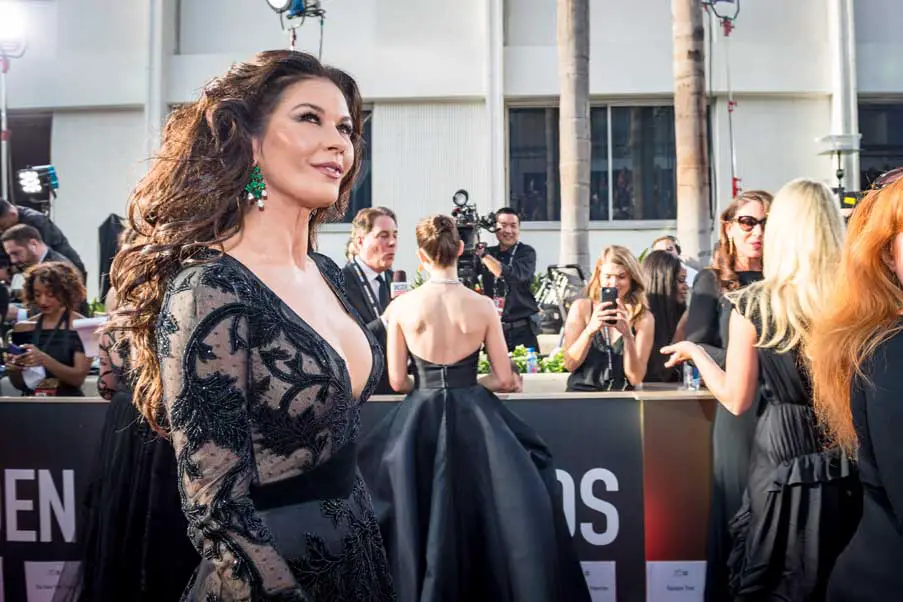 Catherine Zeta-Jones turned heads in a sheer and eye-catching see-through Zuhair Murad Fall 2017 black dress.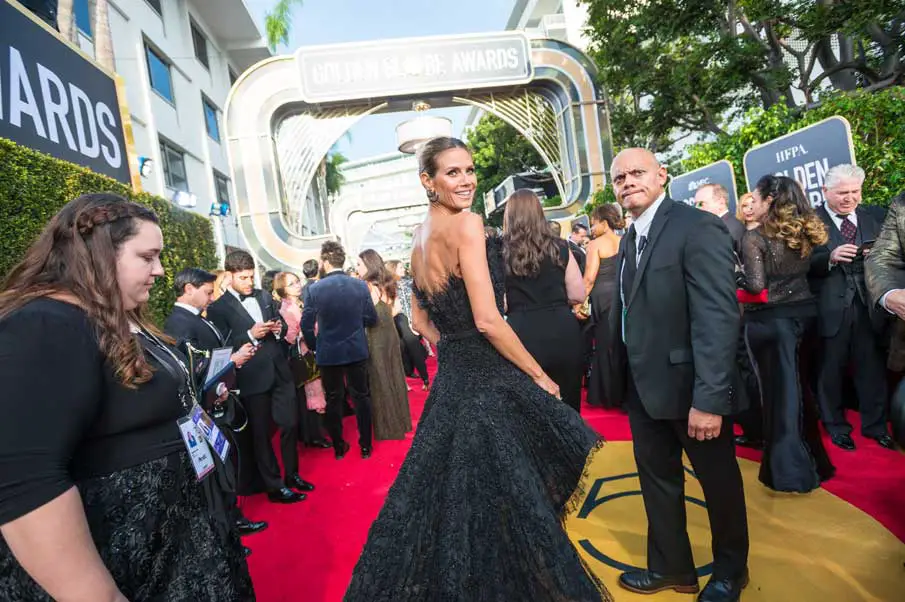 Heidi Klum posed over the shoulder in an Ashi Studio black dress at this year's Golden Globes.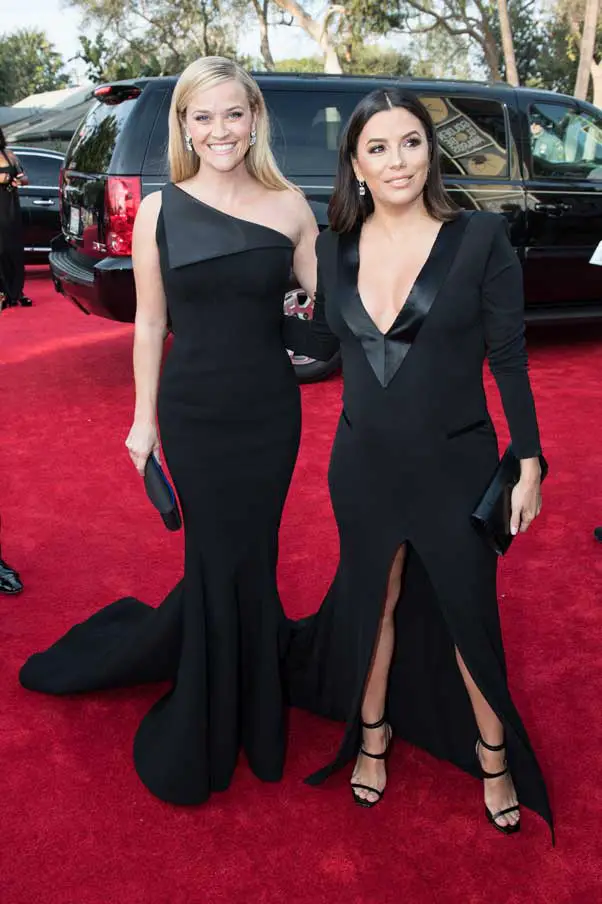 Reese Witherspoon turned up with Eva Longoria both dressed in black. Reese wore a Zac Posen number while Eva dressed in Genny.
Mariah Carey was led by a bodyguard down the Golden Globe red carpet in a black Dolce & Gabbana gown.
Emma Stone and Billie Jean King hit the red carpet together both in black. Emma played Billie Jean in the film Battle of the Sexes.
Sadie Sink who plays Max in Stranger Things 2 wore a black Miu Miu dress as she posed for pictures with fans at the Golden Globes.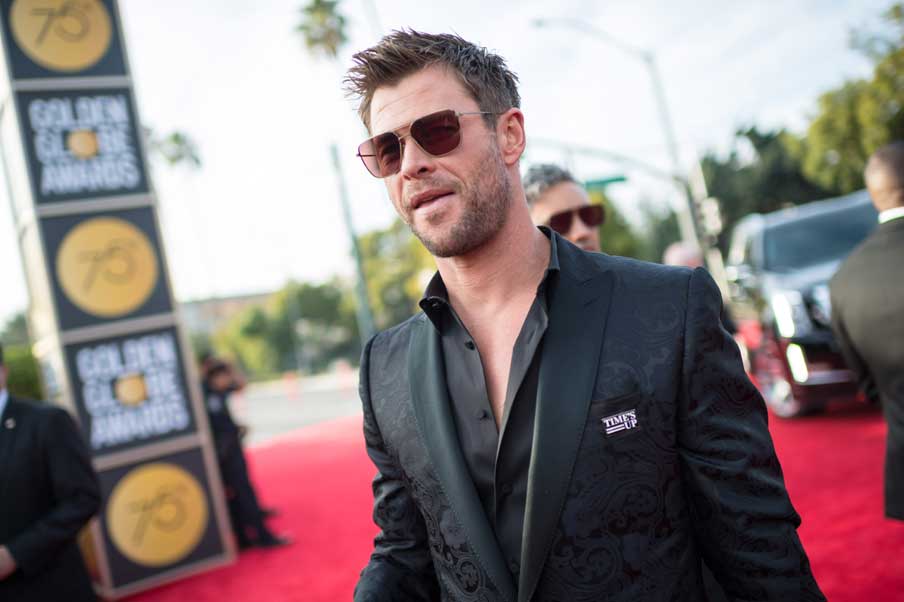 Chris Hemsworth wore his "Times Up " badge in a black suit showing off his chest with his top buttons undone and wearing sunglasses.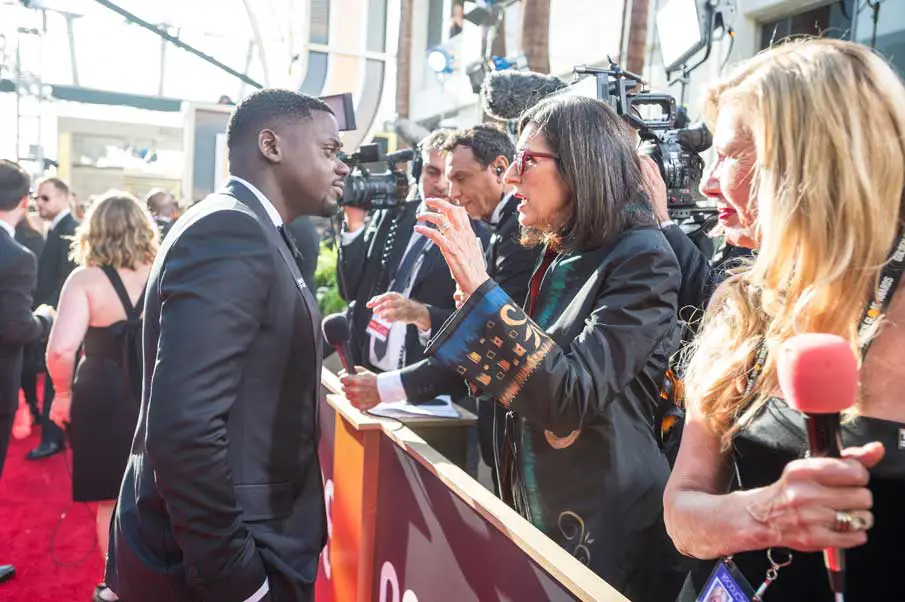 Daniel Kaluuya wore Gucci as he chatted to the press on the red carpet of the Golden Globes.
Freddie Highmore from The Good Doctor also showed his support for the equality movement wearing his "Times Up" badge to the Globes.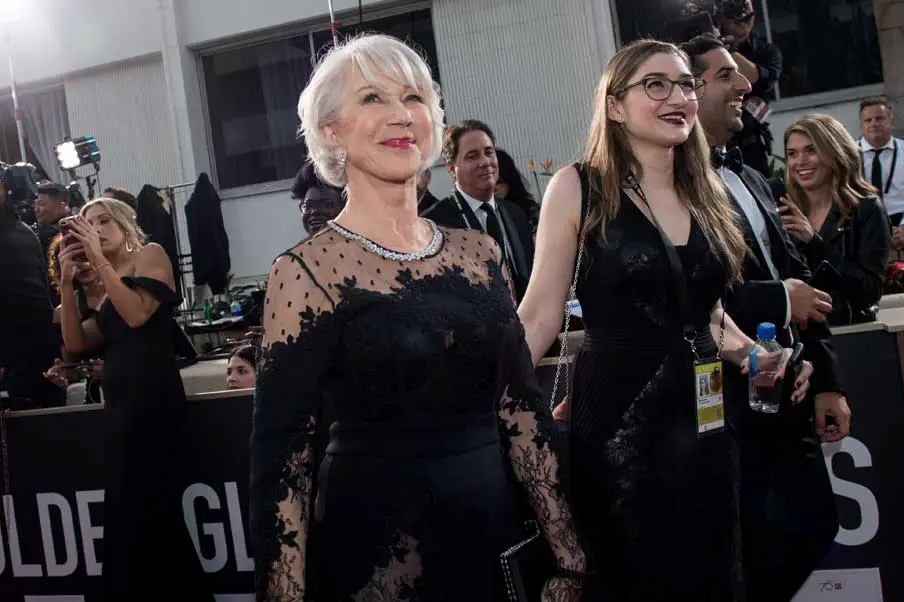 Helen Mirren looked flawless in her black sheer dress as she made her way down the red carpet to the ceremony at the 2018 Golden Globes in Beverly Hills.
James Franco posed up with his award at the 2018 Golden Globes with his brother Dave Franco. James wore the "Times Up" badge.
Big Little Lies stars Laura Dern, Nicole Kidman, Zoe Kravitz, Reese Witherspoon and Shailene Woodley all posed up with their Golden Globe awards and dressed in black.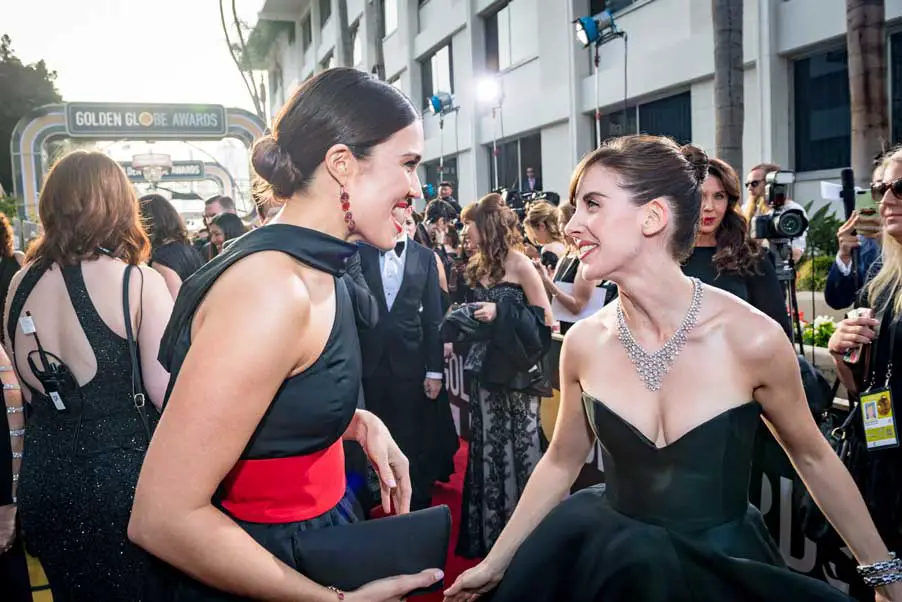 Mandy Moore bumped into Alison Brie on the red carpet with Mandy wearing a black Rosie Assoulin Fall 2017 Gown and Alison in a Vassilis Zoulias number.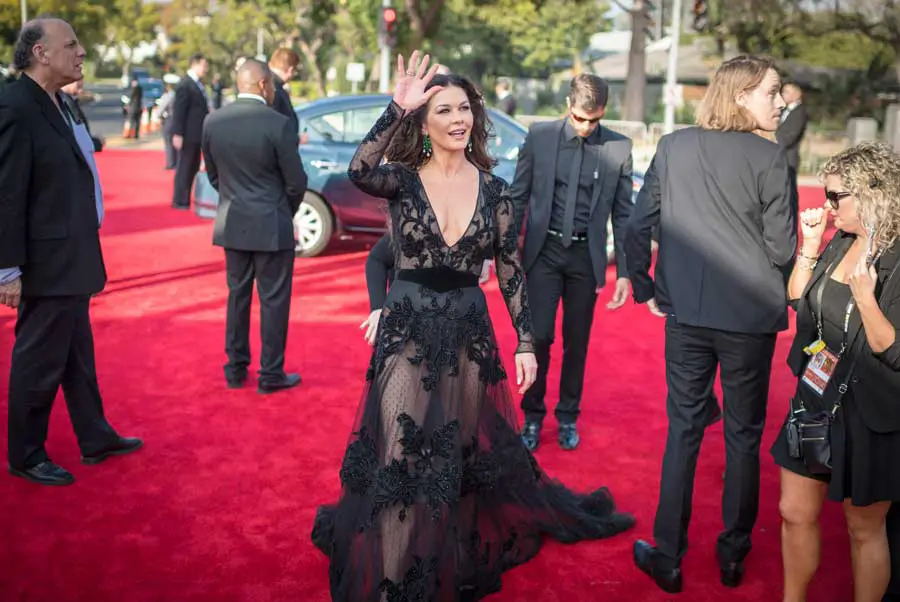 Catherine Zeta-Jones was without Michael Douglas but she helped her father-in-law Kirk Douglas on to the stage as they showed a montage of his best film moments to the star-studded audience.
Meryl Streep greeted Norman Lear and Rita Moreno with all of them dressed in black.
Three women decided not to dress in black at the 2018 Golden Globes including Blanco Blanca, Meher Tatna, and Germany's Next Top Model winner Barbara Meier, pictured above. They each explained their reasons for wearing red which can be read here: Golden Globes 2018: Three women did NOT wear black to support the anti-harassment cause
Golden Globes Trivia: The first Golden Globe was awarded on January 20th 1944…73 years ago!