Hi I'm Katy Perry I'm giving away Pies I'm not sure if I'm gonna be able to give away Pies to everyone unless you have your phone ready to go!
Holding a microphone this was how Katy Perry introduced herself wearing a very cool and eye-catching outfit handing out Cherry Pie in the middle of New York City.
VIDEO: Katy Perry Selfie + Gives Out Free Cherry Pie
Leaning out of a food truck in the middle of Times Square in Manhattan, New York the "California Gurl" superstar looked to be having a great time chatting to fans and handing out the "World's Best Cherry Pie" in white containers.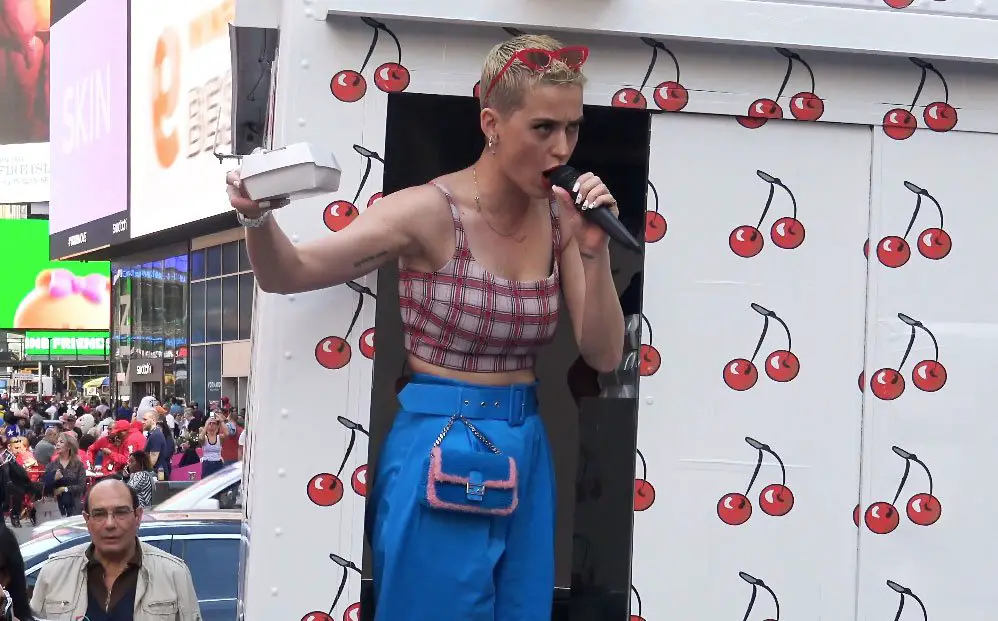 Then with one fan she took his phone off him and started trying to take selfies pulling some hilarious faces! Struggling with the first attempt she cursed at herself before finally nailing a new funny face! The male fan looked pretty pleased saying "Oh, that's perfect".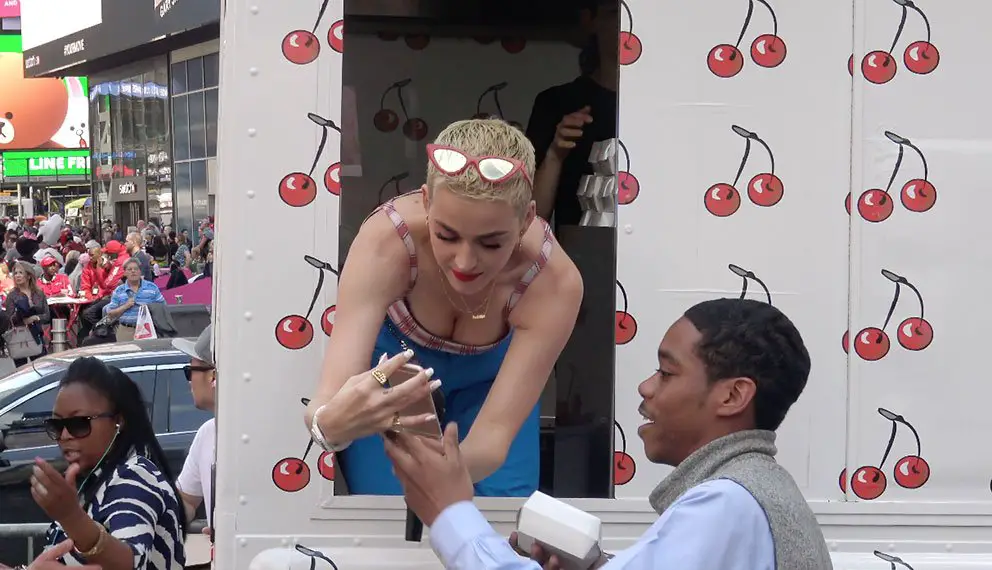 Katy was in Times Square to promote the release of her new single titled "Bon appétit" [feat. Migos] and wore a very revealing checked crop top with a gold necklace. She matched the low top with blue trousers that had a fluffy handbag attached!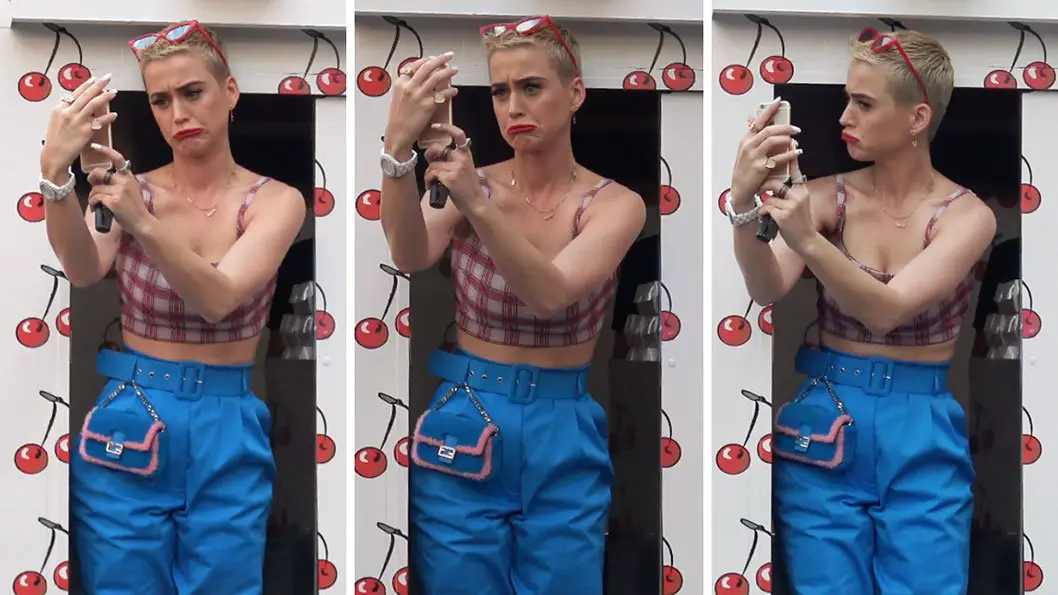 Katy had her new blonde short haircut on display with some cool retro 50s style sunglasses that had thick red rims. She even showed off a tattoo on her left arm which reads "Anuugacchati Pravaha" which means "Go with the flow" in Sanskrit.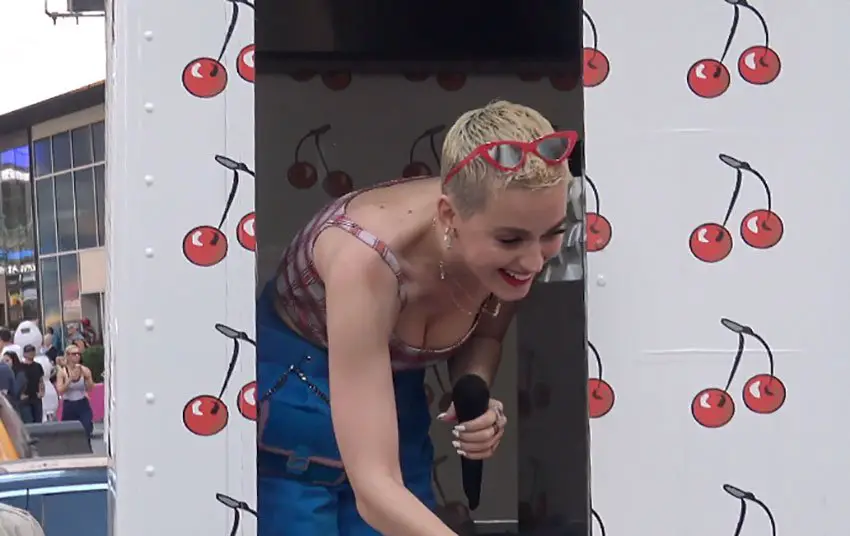 Hundreds of people lined up to meet Katy in the middle of Times Square and she didn't disappoint. And, if you want to see more pics of the future Mrs Bloom then head over to our gallery picture website where there are pics of Katy Perry that you can use for FREE on your website, blog, publication or fan site!
Katy Perry Trivia: Katy Perry briefly studied Italian opera at the Music Academy of the West in Santa Barbara, California.