Who: Jenny Garth and Tori Spelling
What: Filming the new Reboot of Beverly Hills, 90210 titled BH90210
Wearing: Summer dresses
Where: The Westin Bayshore, 1601 Bayshore Dr, Vancouver, BC V6G 2V4, Canada
---
Tori Spelling, playing Donna Martin, and Jennie Garth, playing Kelly Taylor, were back filming Beverly Hills, 90210 only 29 years since it first aired in US TV!
The actors were pictured filming pool scenes while holding drinks as they chatted wearing bright summer dresses.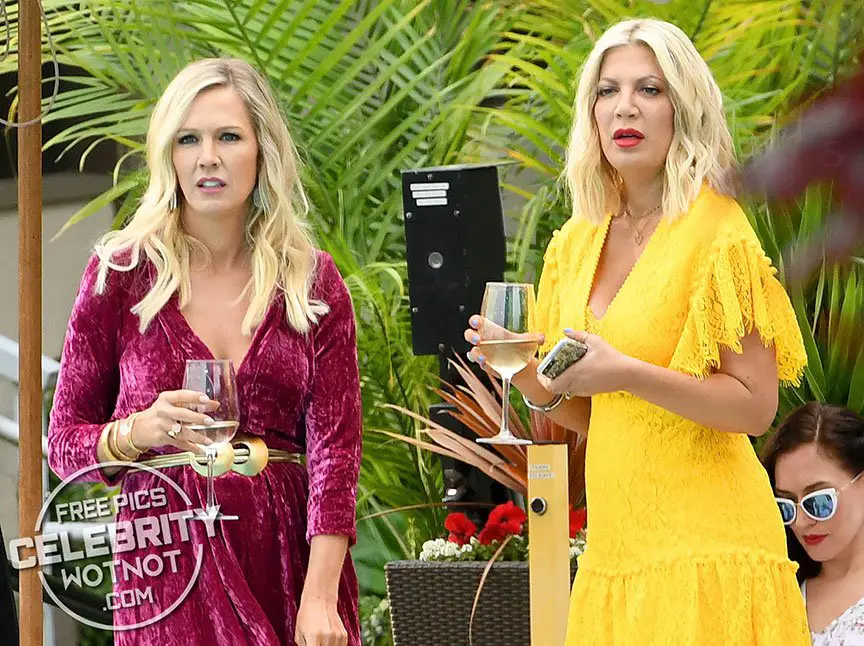 However, the new series titled BH 90210 is currently being filmed in Vancouver, Canada and not Beverly Hills, California! Pictures dated 29th May 2019.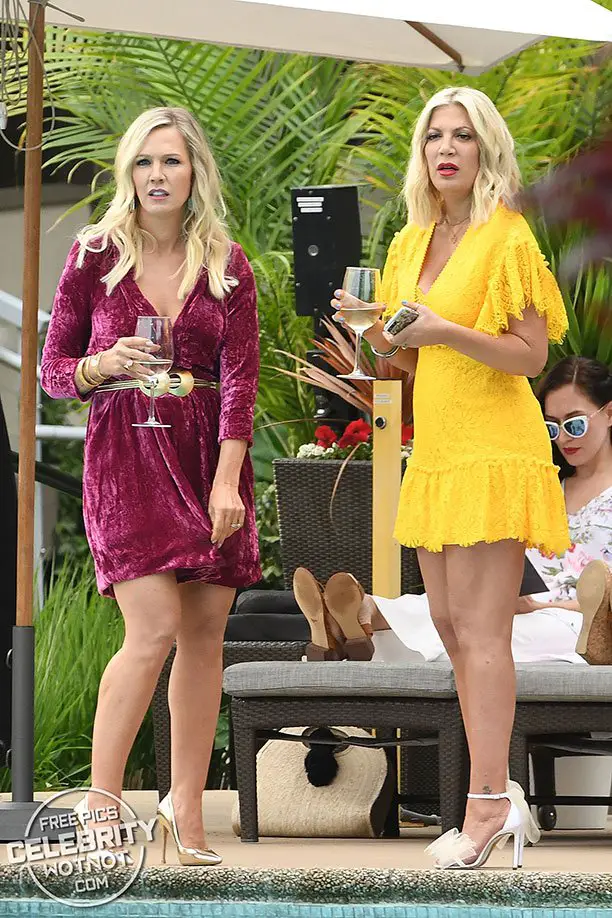 It looks like the full cast of the 90's show will return although they will be sadly missing Luke Perry who died earlier this year.
90210 Trivia: Hilary Swank was also in the original TV series and  contracted for two years, but she ended up being fired after 16 episodes.