Who: Loads of celebs including; Arnie, Reese Witherspoon, Christian Bale, Kate Hudson, Jake Gyllenhaal, Laura Dern, Benjamin Bratt, Meg Ryan & John Mellencamp, John Belushi, and Chelsea Handler to name a few…
What: A popular Gastropub and one of Santa Monica's celebrity hotspot restaurants!
Wearing: R+D "Consider overly casual or provocative clothing and boldly logoed athletic attire too informal for the dining experience we plan to provide."
Where: R+D Kitchen, 1323 Montana Ave, Santa Monica, CA 90403, USA

We have firsthand sightings of some of Hollywood's most famous faces dining at the R+D Kitchen in Santa Monica. If you are looking to spot a celebrity we suggest stopping by the popular restaurant for lunch!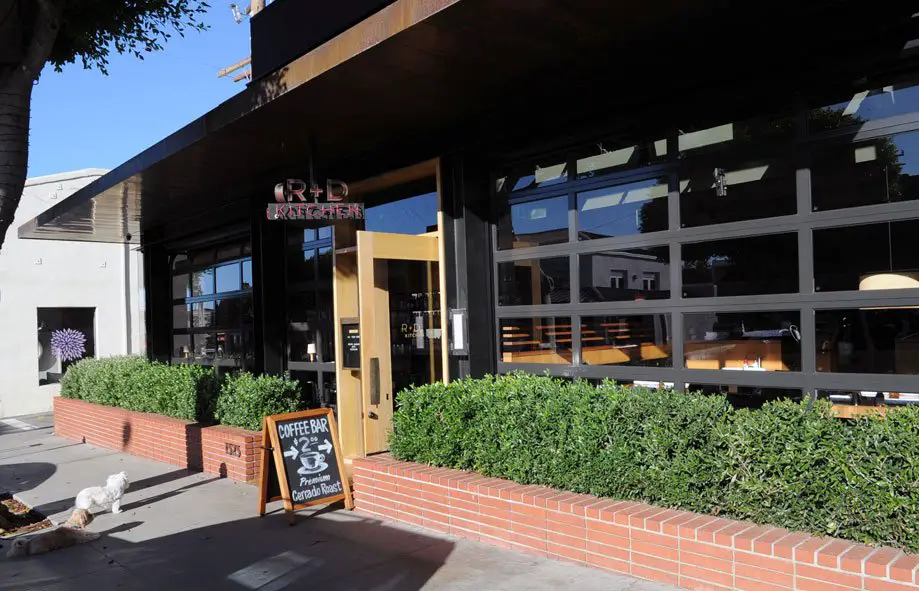 Some of the famous faces we have seen and photographed there include: Arnie (frequently), Reese Witherspoon, Ben Affleck, Jennifer Garner, Kate Hudson, Christian Bale, Jake Gyllenhaal, Laura Dern, David Duchovny, Chelsea Handler, Meg Ryan & John Mellencamp, Chris Pratt and Katherine Schwarzenegger, Camila Alves. So what makes it so good? We suggest you try the crispy chicken sandwich, incredible!
Reese Witherspoon was spotted leaving R+D Kitchen, dressed up in a summer dress as she dined with friends on Montana Ave.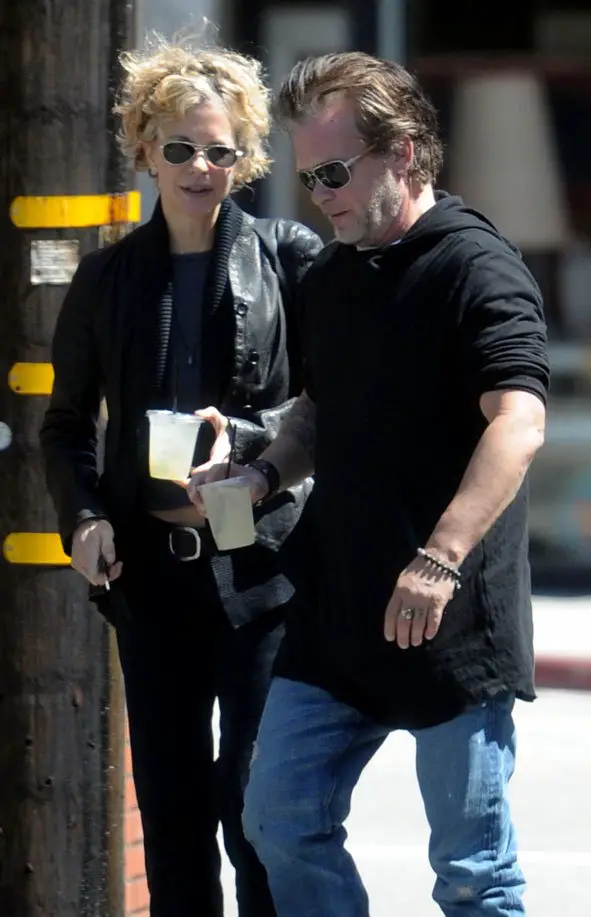 Jennifer Garner enjoyed a Christmas present exchange lunch date with pals at R & D, pictured below. Meg Ryan and John Mellencamp were spotted leaving above.
VIDEO: Arnold Schwarzenegger Leaves R & D with daughter Christina in Santa Monica
Arnold Schwarzenegger frequents the restaurant on a regular basis with his family. The former Mr Universe enjoys dining for lunch and dinner at the gastropub and we spotted him leaving the hot spot with daughter Christina in his Hummer.
Christian Bale and wife Sibi Blazic were spotted leaving a lunch date hand in hand at R+D Kitchen. Pictured walking back to their car after stopping off for lunch at the popular restaurant on Montana Avenue.
See more great celebrity locations on our PapMap with scenes from your favorite films, celebrity hotspots, where they exercise and where they hang out!