Brad Pitt was pictured speeding down Hollywood Boulevard in Los Angeles with cameras attached to his convertible sports car filming scenes for the highly anticipated movie Once Upon A Time In Hollywood.
The film is directed by Quentin Tarantino who was also spotted on the film set directing Brad wearing a very colorful purple, green and white shirt. You can also check out more behind-the-scenes pics on our Celebrity WotNot Gallery pages HERE.
Brad Pitt plays stuntman Cliff Booth who was the longtime stunt double for Western TV star Rick Dalton, who will be played by Leonardo DiCaprio and was the neighbor of Sharon Tate.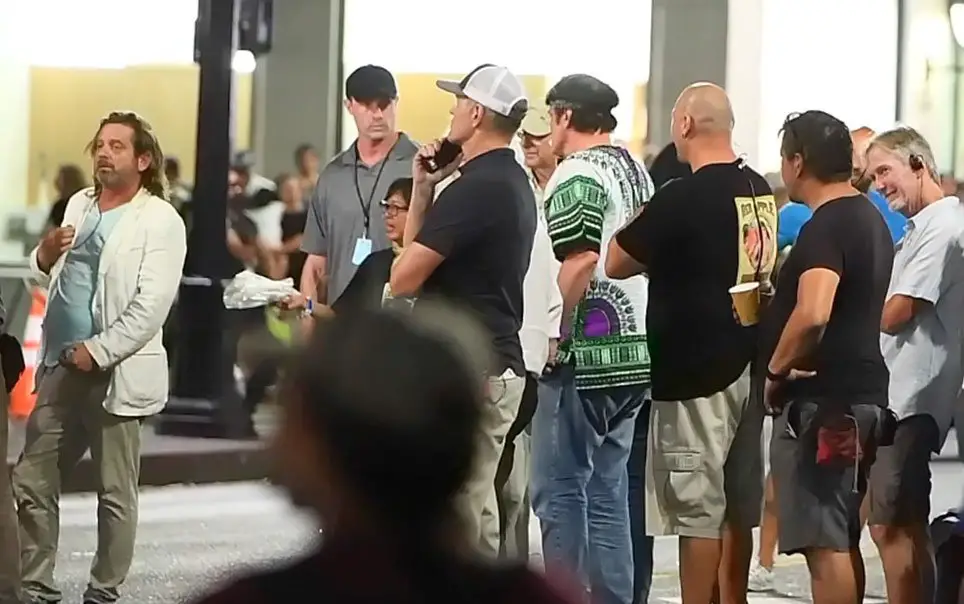 Brad wore a retro double denim outfit with blonde hair as he sped several times down the famous street.  The film will focus on the two characters played by Brad and Leo in 1969 Los Angeles. It will also feature Sharon Tate, played by Margot Robbie and the Charles Manson murders.
Quentin Tarantino Trivia: One of Quentin Tarantino's first film jobs was working on Dolph Lundgren's exercise video, Maximum Potential, back in 1986!