Gigi & Bella Hadid were spotted sunbathing in Mykonos, Greece. At one point, Bella snapped a few photos on sister Bella. The famous sisters were there celebrating their elder sister, Alana Hadid's, 34th birthday.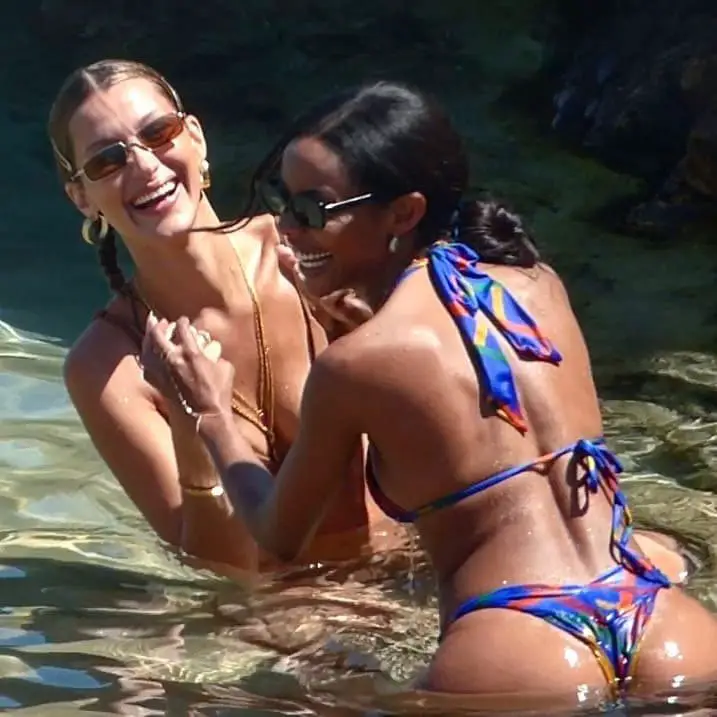 Gigi, 24, wowed in a flattering polka-dot design by fellow model Devon Windsor, retailing for $150. Bella, 22, went a little skimpier in white!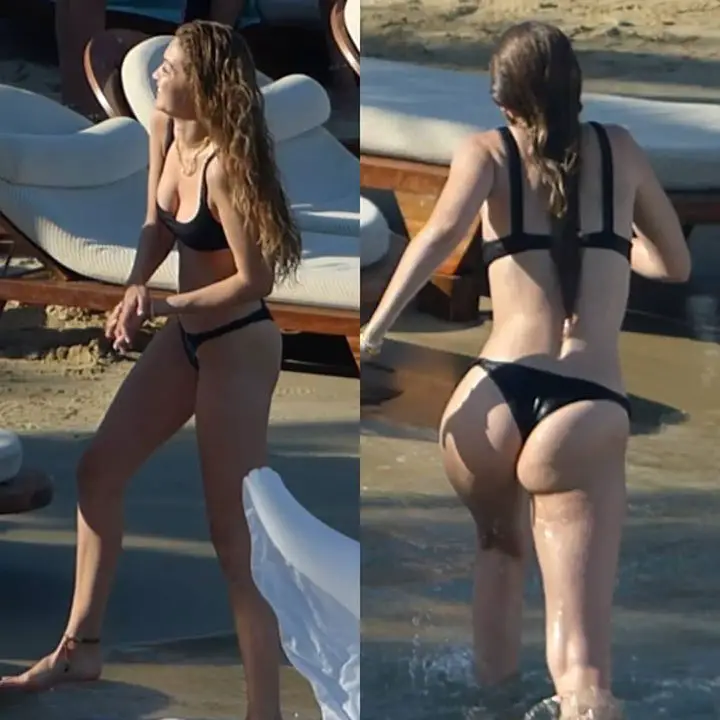 They were also joined by best friend Fanny Bourdette-Donon, who is Bella's best friend. The two of them were pictured playing around and laughing together in the Aegean Sea.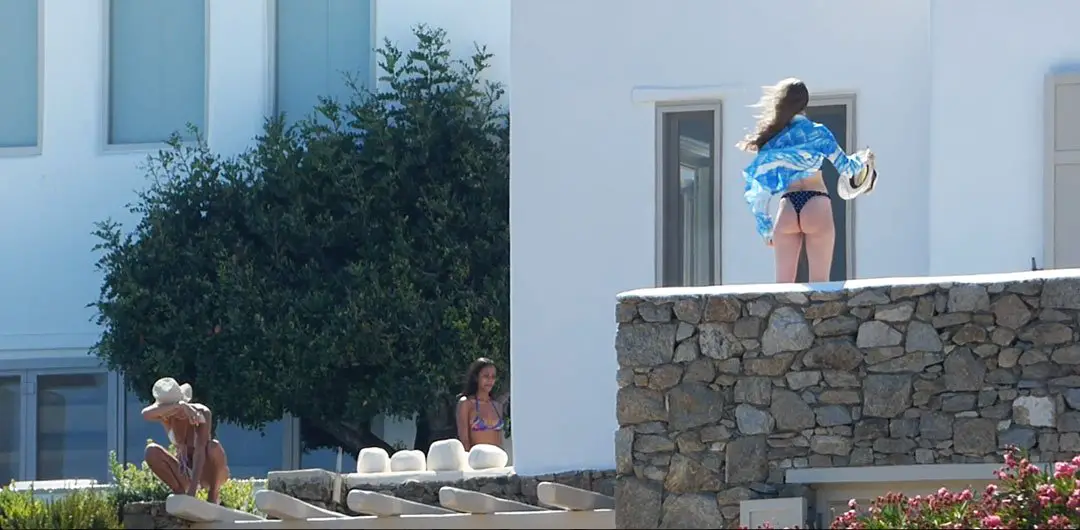 Bella Hadid accessorized a bucket hat and gold necklaces, a body chain and bangles. We also love her Baby Unicorn dress.
VIDEO: Gigi & Bella Hadid Sunbathing On Holiday in Mykonos for Elder Sister's Birthday
Bella and Gigi Hadid were also spotted making sand sculptures on the beach in Mykonos. The famous model sisters seemed to be having the best time.
VIDEO: Bella & Gigi Hadid Make Sand Sculptures on the Beach in Mykonos
The sisters were then spotted jet-skiing and reading in the shade. The famous sisters also managed a cocktail at one point, on loungers, with friends.
VIDEO: Bella Hadid & Gigi Hadid Jetski and Read On Holiday
The sisters villa was actually burglarized while they were on vacation. Gigi Hadid then posted a message on her Instagram account @gisposable. You can read her response here: PaperMag
Bella Hadid Trivia: Bella has starred on Keeping Up With the Kardashians, Real Housewives of Beverly Hills and Making a Model with Yolanda Hadid.