Leonardo DiCaprio made it official with reported girlfriend Camila Morrone as they were spotted smooching in the sea on a beach in Corsica, France.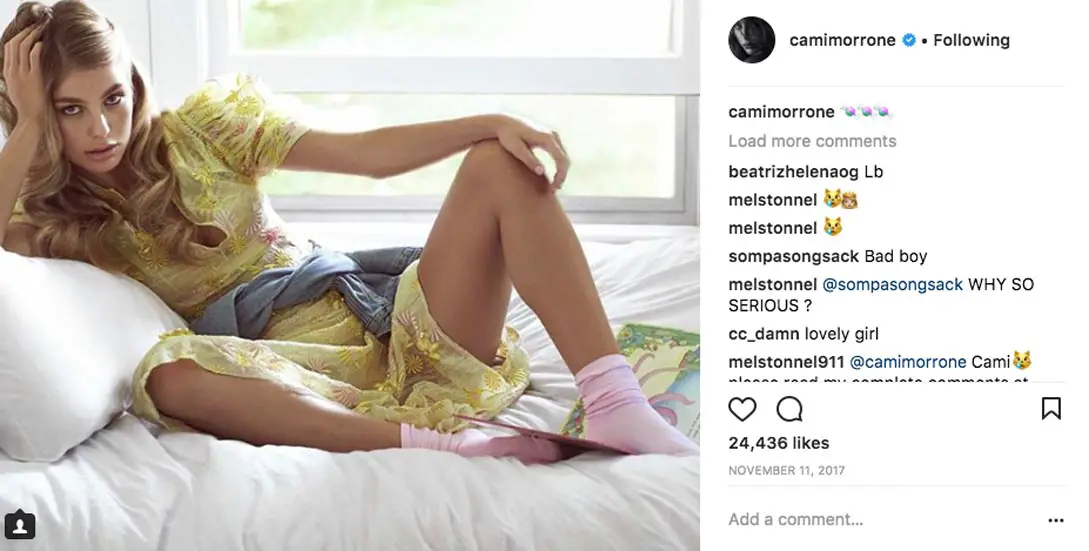 The couple has their arms all over each other with Leo wearing a blue t-shirt and Camilla wearing a Rosa bikini top and Diane bikini bottoms from Ellejay. See the pics HERE.
It was first reported back in January by The Sun Newspaper in England that Leo, 43, was dating Camilla, now 21, but now it's been officially sealed with a kiss.
VIDEO: Leonardo DiCaprio gets the Perfect Selfie in Venice Beach, CA
Camila Morrone is an actress and model who has some mega famous friends. Here's ten things you might not know about the star:
1. According to Wikipedia Camila Morrone was born on 16 June 1997 in Buenos Aires, Argentina. However, according to IMDB, she was born on 16 June 1997 in Los Angeles, California.
2. She first started modeling and was on the front cover of Vogue in September 2016.
3. Her Dad is Maximo Morrone who is also an actor and has appeared in CSI: Miami (2002).
4. Her Mom is actress Lucila Solá who is an actress and is currently dating Al Pacino!
5. Camila Morrone made her film debut in James Franco's film Bukowski (2013) and also starred in Death Wish (2018) with Bruce Willis.
6. Her blog cami-morrone.com focuses on Beauty, Fashion, Foodies + Travel, Health + Fitness and Home + Design.
7. Camila reportedly keeps fit by boxing three or four times a week as well as yoga.
8. Camila also has her own official YouTube Channel which looks to focus on makeup application and beauty. Check her channel out here: Camila Morrone YouTube Channel
9. Camila is friends with Kendall Jenner.
10. Camila Morrone promoting her new movie Never Goin' Back (2018) at the Sundance Film Festival this year.
In a completely unrelated topic, we came across some pics of Leonardo DiCaprio back in the day flashing his underwear! So just in case you were wondering what the superstar actor's choice of underwear was, it seems to be boxers with french bulldogs on them!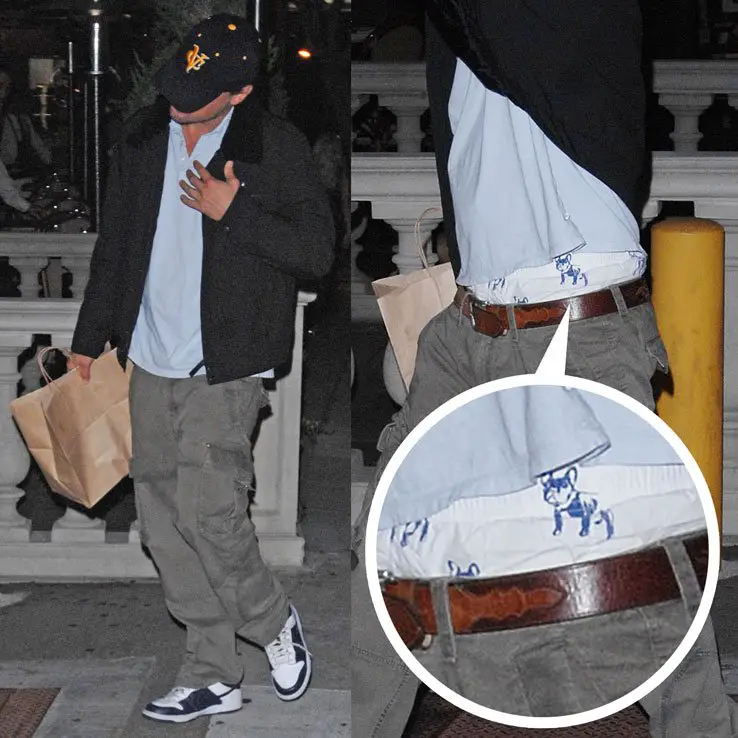 Camilla was pictured at the 2018 Sundance Film Festival looking stylish in a red and men's black leather jacket made by Sandro Paris Officiel which she matched with Petar Petrov shiny trousers.
Leonardo DiCaprio Trivia: Tom Hardy had to get a "Leo Knows All' Tattoo inked on his arm (pic below) after he lost a bet with his Revenant co-star! Tom had bet Leo that he wouldn't win the Oscar back in 2016.