Once Upon A Time In Hollywood is set to be released in July 2019 and Celebrity WotNot can bring you some behind-the-scenes footage of the highly anticipated movie!
VIDEO: Once Upon A Time In Hollywood: Exc Brad Pitt and Margaret Qualley
Margaret Qualley was filmed shooting a fun scene on the corner of a Los Angeles sidewalk (in the 1970s) where she plays the role of 'Kitty Kat'. Dancing and trying to hitchhike in this scene, the Montana-born actress then chatted with Brad Pitt and director Quentin Tarantino off set.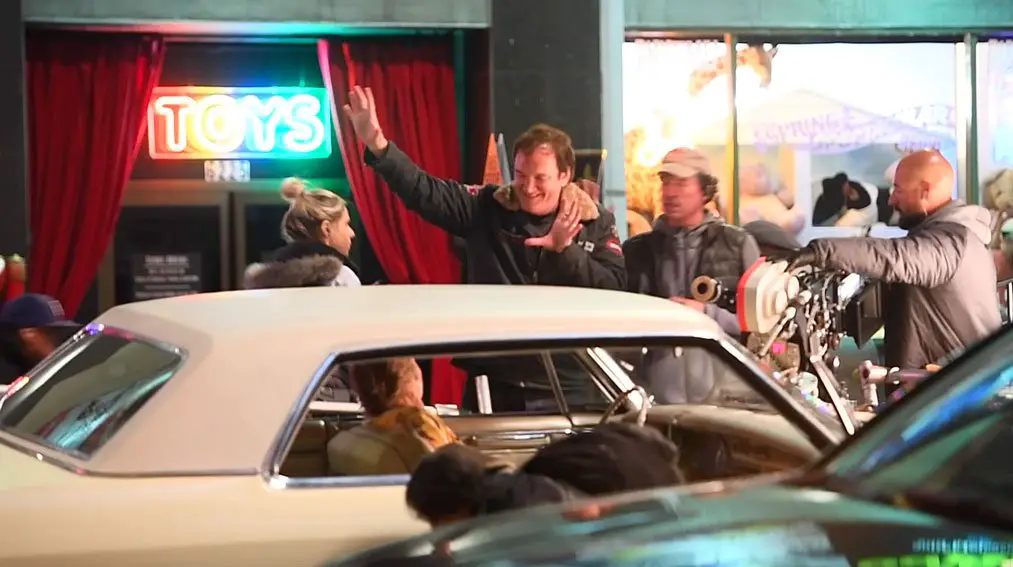 The exact location for shooting the Margaret Qualley Once Upon A Time In Hollywood scene was 10726 Burbank Blvd, North Hollywood, Los Angeles, CA 91601, USA, but as you can see in the video the address on the street sign reads 1900 W Burbank Blvd, Burbank, CA 91506 USA.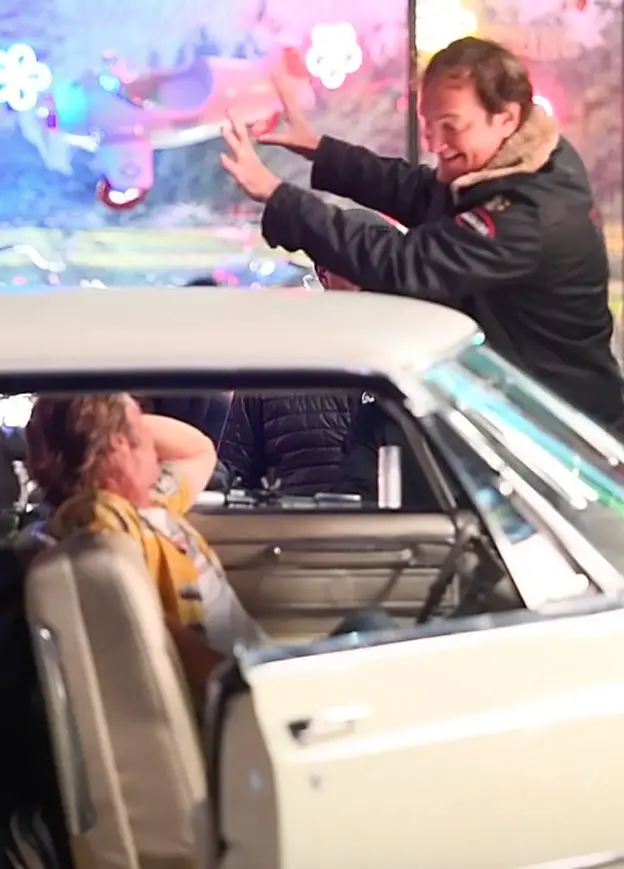 Brad Pitt and Margaret Qualley will join Leonardo DiCaprio in Quentin Tarantino's highly anticipated movie. The film will take place in the 1960s and 70s. It is based on the murders of Sharon Tate and six other people for which Charles Manson was convicted.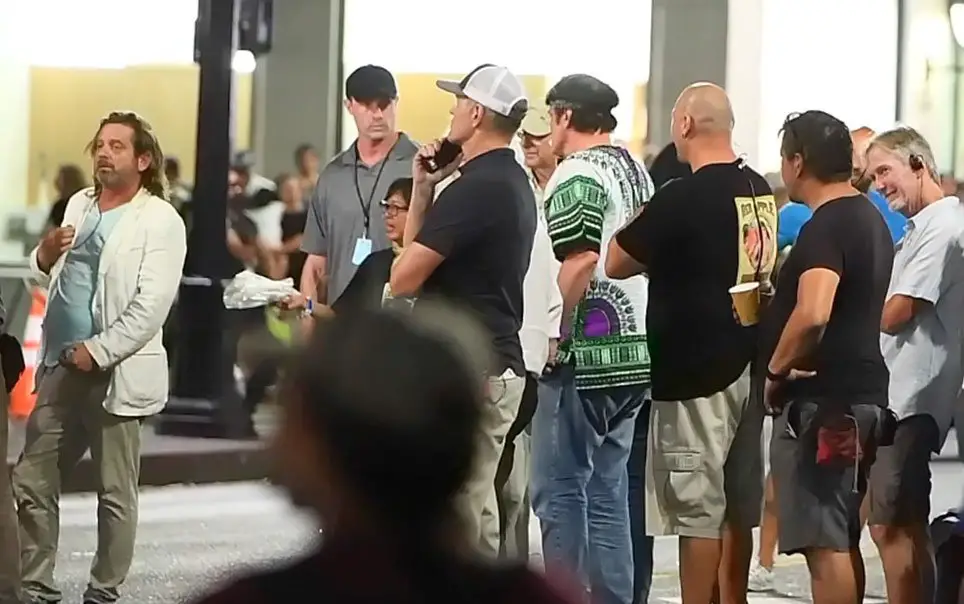 Brad Pitt plays stuntman Cliff Booth who was the longtime stunt double for Western TV star Rick Dalton, who will be played by Leonardo DiCaprio and was the neighbor of Sharon Tate.
Margaret Qualley Trivia: Margaret Qualley's mom is Andie MacDowell.