Bradley Cooper was spotted throwing a trash can through a shop window while filming Paul Thomas Anderson's upcoming movie set in the Los Angeles San Fernando Valley in the 1970s.
VIDEO: Bradley Cooper Filming Paul Thomas Anderson Movie Throwing Trash Can Through Window
The film is yet untitled but word on the street is that Cooper is playing mega-producer Jon Peters in the film or at least a character based on him. According to IMDB.com "Set in 1970s San Fernando Valley, the film follows a high school student, who is also a successful child actor."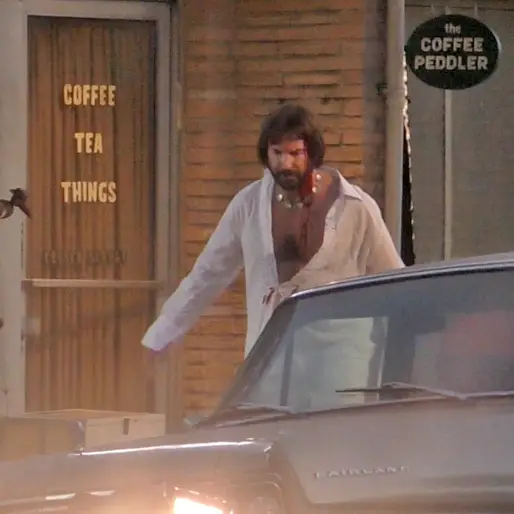 Wearing a matching seventies white shirt and flared trousers, it looked like Bradley's character was in a bad mood and had blood dripping from his face. But, after smashing the window he then turned to two short-skirted female tennis players walking passed to chat with them!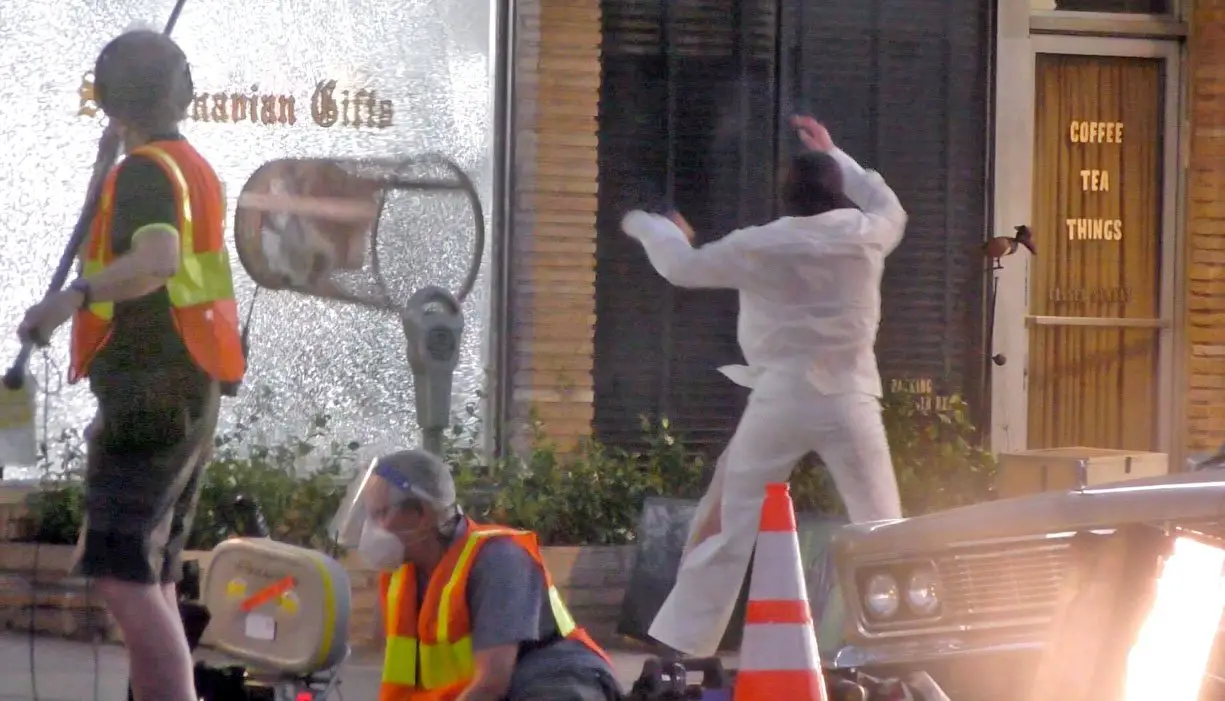 Peters is a former hairdresser-turned-mega-producer whose credits include the 1976 version of A Star Is Born, Rain Man, The Color Purple and also had a credit on Cooper's A Star Is Born Oscar-winning update.
Check out more Behind-The-Scenes filming on our FREE Celebrity Picture Galleries where you can use ANY of the images for FREE on your website, blog, publication or social media account: CelebritySessed: Free Behind-The-Scenes Movie Pictures
Jon Peters Trivia: Jon Peters married Pamela Anderson in 2020 but also divorced in 2020!