Brad Pitt and Angelina Jolie showed a rare public display of affection as they were pictured romantically holding hands as they turned up to The Film Independent Spirit Awards in Santa Monica, Los Angeles.
Both dressed in matching black outfits the happy couple snuck into the back of the event and skipped the red carpet but Angelina and a smile on her face as Brad lead the way. Wearing a long black backless dress Angelina matched it with gold stilettos and showed off her back tattoo and at one point had to carry her long gown in her hands!
One videographer even asked Angelina Jolie: "Can you tell me when you and Brad are getting married in Paris" and she started laughing! Check out the video below:
VIDEO: Brad Pitt Angelina Jolie PDA In Throwback Video & Brad Even Picks Up Fans Camera Case!
Brad wore an all matching outfit with jeans, leather boots, a sweater and a smart blazer all in black. He also showed off his mohican haircut that is shaved on the sides. Pitt is a producer of 12 Years A Slave that is nominated at the awards.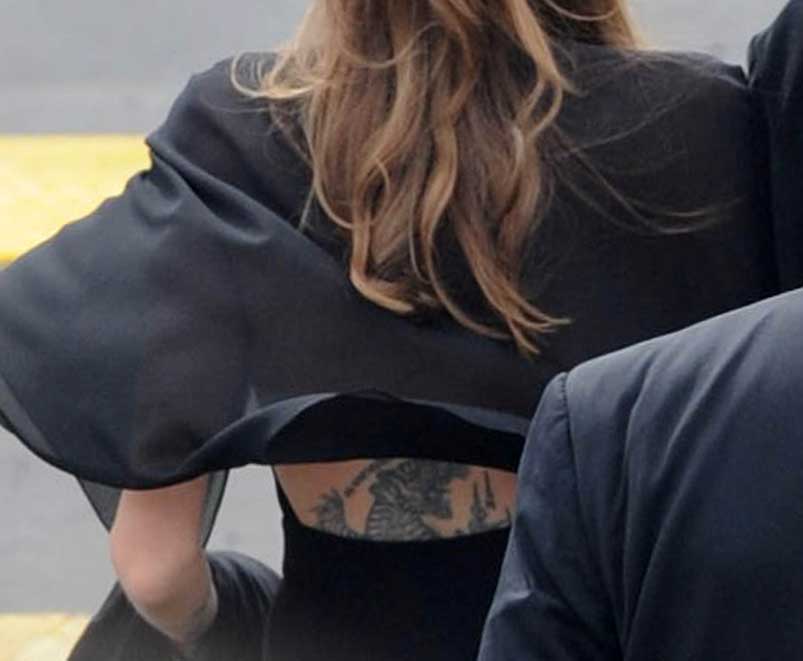 Brad Pitt and Angelina Jolie did actually tie the knot on August 23, 2014, in a private ceremony in Château Miraval, France. Angelina Jolie filed for divorce from Brad Pitt on September 19, 2016.
Brad Pitt Trivia: There is ANOTHER Brad Pitt! He is an Australian boxer and his nickname is "Hollywood".