Quentin Tarantino was spotted directing Brad Pitt in the upcoming Once Upon A Time in Hollywood. The filming took place on Hollywood Boulevard in Los Angeles, CA. With a smile on his face, Tarantino had both hands up in the air as Brad sat in the retro Cadillac.
Once Upon A Time in Hollywood is a mystery crime film centered on the Manson Family murders. It stars Leonardo DiCaprio and Brad Pitt and is written and directed by Quentin Tarantino. According to The Wrap, Justified actor Damon Herriman will portray Charles Manson in the film.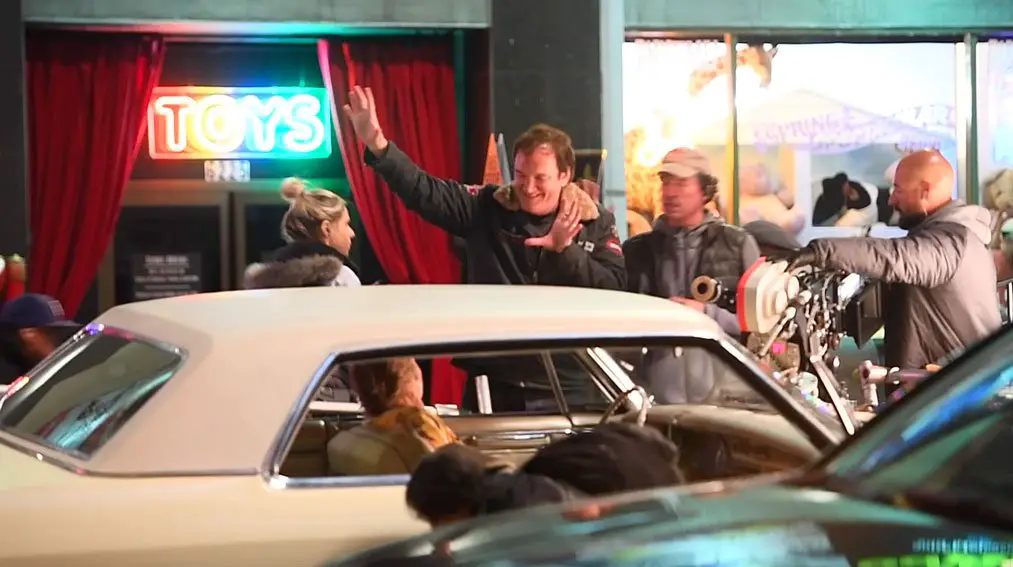 Brad Pitt plays stuntman Cliff Booth who was the longtime stunt double for Western TV star Rick Dalton, who will be played by Leonardo DiCaprio and was the neighbor of Sharon Tate.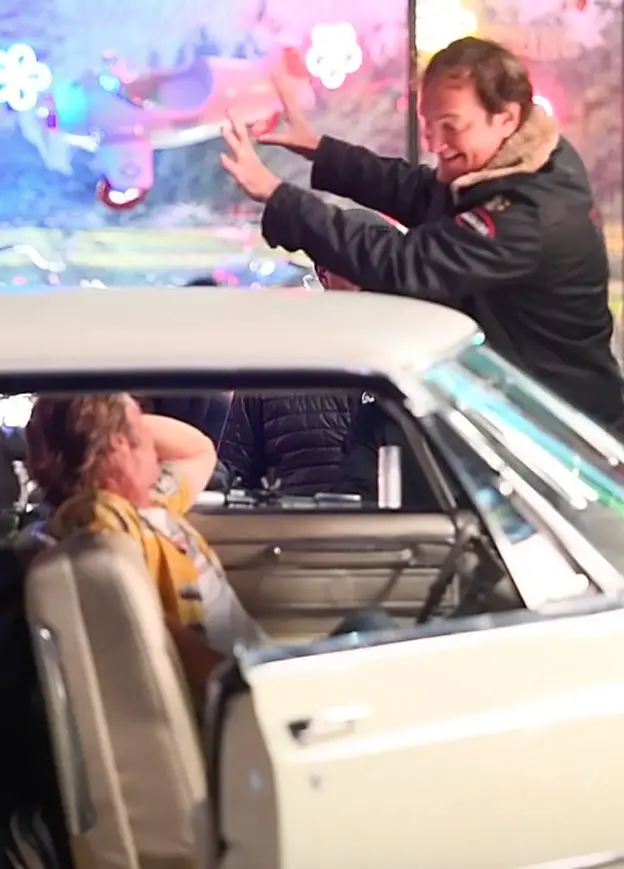 Quentin Tarantino Trivia: One of Quentin Tarantino's earliest screenplays was written when he was 14 years old and was titled Captain Peachfuzz and the Anchovy Bandit.