During the Coronavirus lockdown many sensible celebs are staying at home, staying safe, and keeping out of the spotlight!
This means any new footage of the rich and famous is few and far between as many of the snappers are doing the same and staying at home during the worldwide COBID-19 outbreak.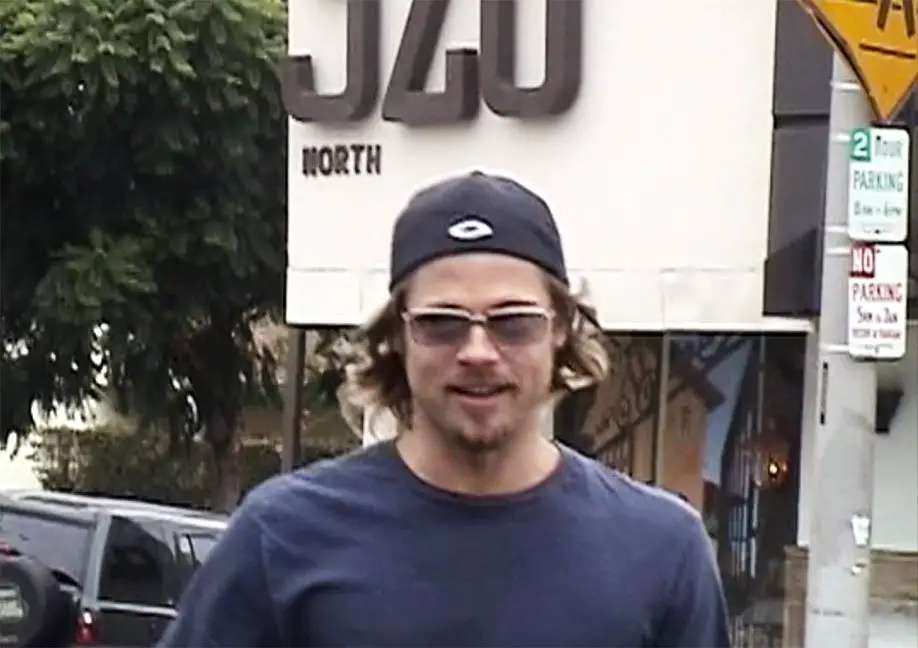 So we decided to delve into our archives and see what #Throwback videos we have that celebrity fans might want to see.
We then found this funny video of Brad Pitt back in 2002 at the height of "Braniston" when he was married to Jennifer Aniston.
VIDEO: #Throwback Brad Pitt Picks Up Jennifer Aniston With Help From The Sheriff Department
The couple, who married on July 29, 2000, were seen getting a little help from the Los Angeles Sheriff's department with photographers swarming around the two superstars.
Pictured outside a store on Beverly Blvd in Los Angeles this video now has over 1 million views on our official Celebrity WotNot YouTube Channel. Now there could be a number of reasons why this video of Brad and Jen has proved to be so popular.
Jennifer Aniston's Old School Flip Phone Belt Clip
Jennifer Aniston is considered to be one of the fashion worlds biggest trendsetters. From her days on Friends almost the whole world knew what 'The Rachel' haircut was.
But here in this video Jen went for a more casual look with a bucket cap, popular during the 90's, and a flip phone attached to her belt. If you're from that generation the Motorola Razor was hot stuff but not sure about the belt clip!
The Headline Included #tbt But Fans Might Not Have Read The Title!
We try our best at Celebrity WotNot to be as transparent as possible, marking this video as a Throwback Thursday aka #tbt video but some fans went on the comment section to express their confusion:
"It was in 2002 😁 😁  good I read the description first"
"I figured it out since no one was wearing a mask… LOL"
"I don't know why, but I'm smiling all the time 💕💕💕"
"Such an old video.  Look at the ancient cell phone clipped to her waistband and all the early 2000 cars."
"There's probably more discreet ways of doing that than involving Sherriffs and police cars! 😆"
"How handsome he was at that time. 🤩 "
"Love Jen and Brad together , but people are saying it's an old video, from 2002, but I wish this video was 2020."
"This was in 2002!!!! Read the info."
Braniston Getting Some Help From The Los Angeles Sheriff Dept
Now we're pretty sure Jen didn't unclip her flip phone from her belt and call the police for assistance but the Los Angeles Sheriff's Department was on the scene to control the mob of photographers and make sure there were no traffic accidents.
Are Brad and Jen Back Together?
After splitting up in 2005 and the couple dating and marrying other people, Brad and Jen are both now reportedly single. Only in February 2020 did The Metro Newspaper reported that the couple may be getting back together.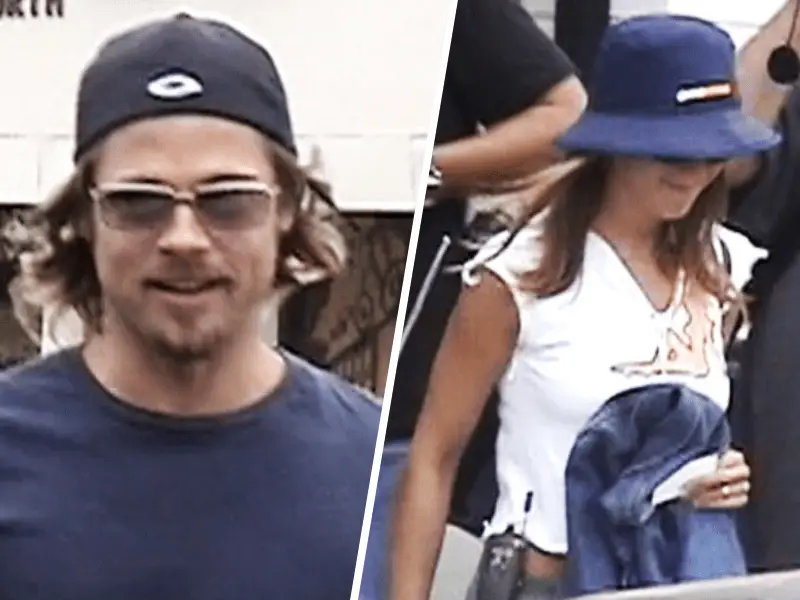 With this sort of article clearly fans of Brad and Jen are eager and excited for them to get back together and seeing this video of them together again with smiles on their faces has brought back a bit of nostalgia. Watch this space…
Braniston Trivia: While married Brad Pitt and Jennifer Aniston appeared together on Friends in an episode called "The One with the Rumor" in 2001. Brad starred as Will Colbert who along with David Schwimmer's character Ross Gellar were part of the  "I hate Rachel" club!