The second season of HBO's The Deuce is set to premiere on September 9th, 2018 as the network announced the date via Twitter with a promotional photo of Maggie Gyllenhaal reprising her role as Candy.
James Franco was also spotted in New York back in March filming season 2 wearing a very warm looking sheepskin coat puffing on a cigarette and sporting his 1970's mustache!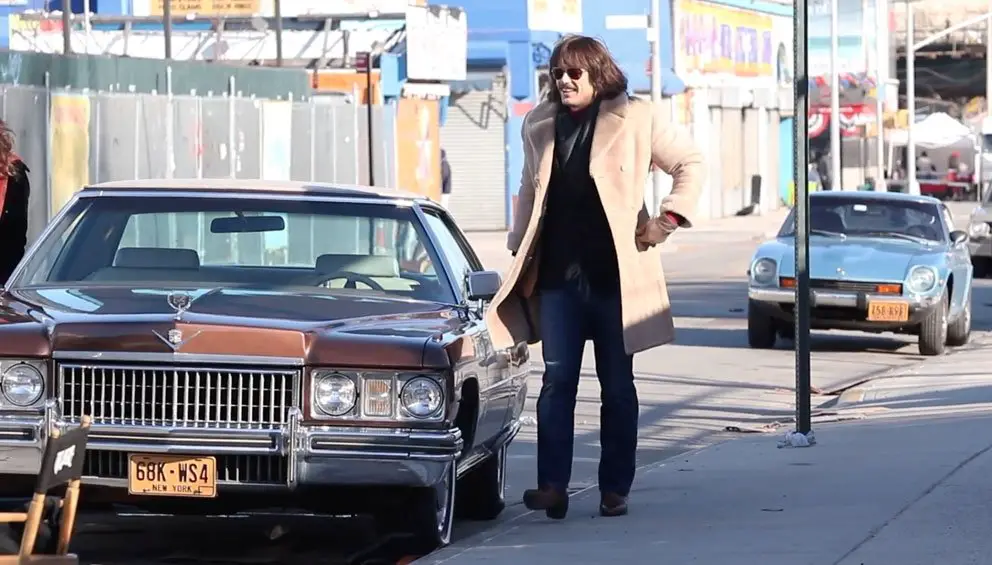 Franco was fashioning a shaggy hairdo in the video above walking around Coney Island with his female co-star.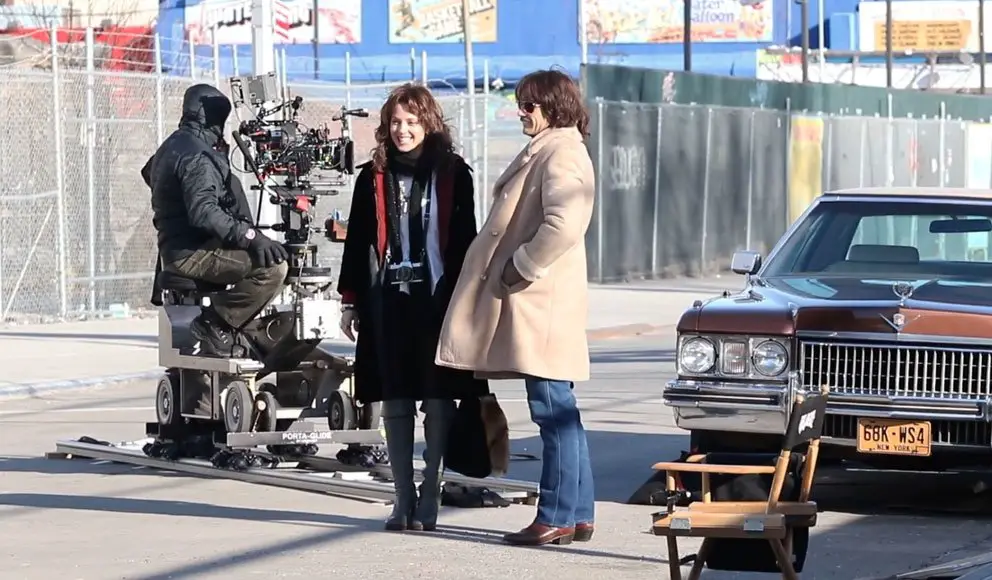 With the actress carrying a camera the couple then shot scenes in an old Cadillac after they walked on a boardwalk and hugged each other smiling.
The second season of the porn industry drama sees Franco back playing the twin characters Vincent and Frankie Martino.
It's 1978. Punk, disco and porn. The City never sleeps.

THE DEUCE season two debuts Sept 9. pic.twitter.com/3gjKcEoOWH

— HBO (@HBO) July 9, 2018
Franco is also in talks to add another string to his directing bow by directing a movie about ESPN based on the 2011 book Those Guys Have All the Fun: Inside the World of ESPN.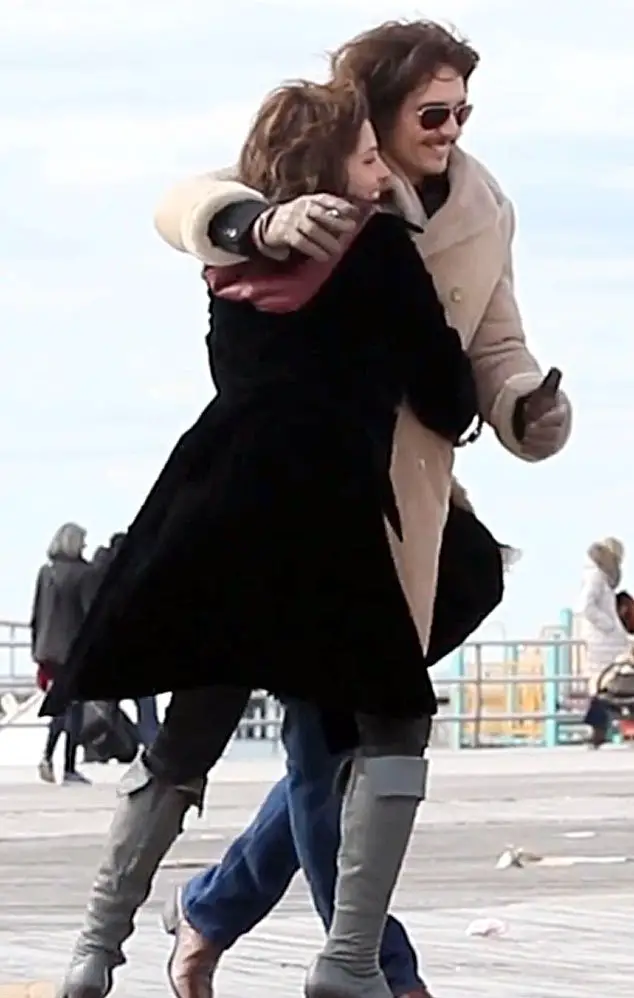 James Franco Trivia: James Franco worked in McDonalds before getting his first acting gig in 1997!