The Oscars might be a magical night for many – as it was last night – but along with some winning memorable moments there have also been some that celebrities would want to forget.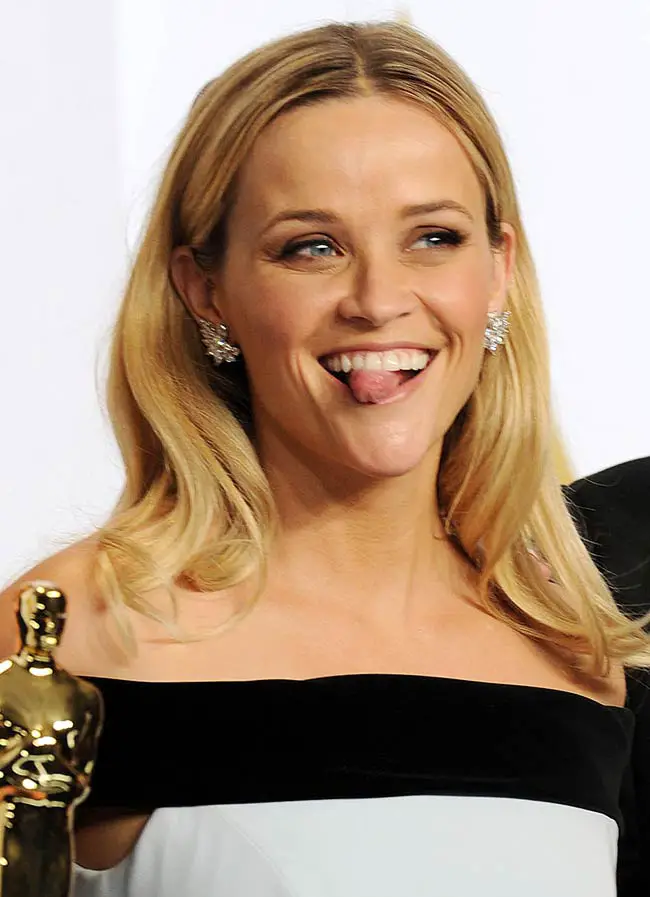 To celebrate the amazing results of the 91st Annual Academy Awards CelebrityWotNot are reliving some of the more painful moments from the biggest night in Hollywood throughout the years. From wardrobe malfunctions to awkward speeches, streakers and more!
Elizabeth Taylor
Elizabeth Taylor got more than just a trophy when she picked up her award for Best Picture in 1974. A photographer, Robert Opel, who was working for The Advocate jogged across the stage in the nude just as the host David Niven was introducing the actress.
James Cameron
He may have won Best Director for the movie Titanic but James Cameron didn't win any fans when he quoted a line from his own movie in his acceptance speech. The acclaimed director shouted "I'm King of the World" at the end of his speech leaving people cringing at what they believed was arrogance.
South Park Creators
Trey Parker, Matt Stone, and Marc Shaiman mocked Jennifer Lopez and Gwyneth Paltrow when they showed up to the 2000 Oscars dressed like them – in full woman's clothing. They later admitted they were on acid at the time.
Angelina Jolie
Who could forget when Angelina Jolie locked lips with her own brother James. The bizarre moment happened at the 2000 Oscars and has been cemented in Oscar history.
Anne Hathaway and James Franco
James Franco and Anne Hathaway reversed genders for their role – James in a dress and Anne in a tux – as hosts at the 2011 Oscars but that wasn't the most awkward moment of the night. Their act left people seriously unimpressed. So much so it was branded one of the worst Oscar telecasts in history.
Sacha Baron Cohen
He's used to making people feel awkward with his outlandish characters such as Borat and Ali G but Sacha Baron Cohen made Ryan Seacrest upset on the red carpet when he turned up with an urn of ashes and spilled them all over him. He was dressed as his character from The Dictator at the time and there wasn't a lot of laughter.
Jennifer Lawrence
Hunger Games beauty Jennifer Lawrence should have been tripping out over her Best Actress win when she accepted her Oscar for Silver Lining's Playbook in 2013. But instead, she tripped up the stairs in front of the entire audience. Two years later she did it again, only this time on the red carpet.
John Travolta
Frozen might have been the biggest animated movie of the Oscars in 2014 but that didn't mean John Travolta could pronounce the name of the star. The actor made a cringe-worthy attempt to get Idina Menzel's name correct but ended up pronouncing it "Adele Dazeem" and to make matters worse he said it in a rather odd accent.
Janet Chapman
The Academy were dead wrong when they included a photo of Australian costume designer Janet Chapman in the 'In Memoriam' slideshow because she was still very much alive. They'd meant to honor another costume designer but had used Janet's photo instead.
Faye Dunaway and Warren Beatty
It's the ultimate Oscar nightmare…announcing the wrong winner. But that's exactly what Warren Beatty and Faye Dunaway did in 2017 when they declared La La Land the winner when it was actually Moonlight. #oscarfail
Chrissy Teigen
Chrissy Teigen couldn't hide her apparent boredom when she was caught taking a nap on her husband, John Legend's shoulder during Casey Affleck's acceptance speech for Manchester by the Sea in 2017.
Oscars Trivia: Tatum O'Neal was the youngest person to ever win an Oscar when she was 10-years-old for the movie Paper Moon.