Ethan Hawke showed off a salt + pepper look as the 48-year-old actor had his hair swept back in the snowy town of Park City, Utah.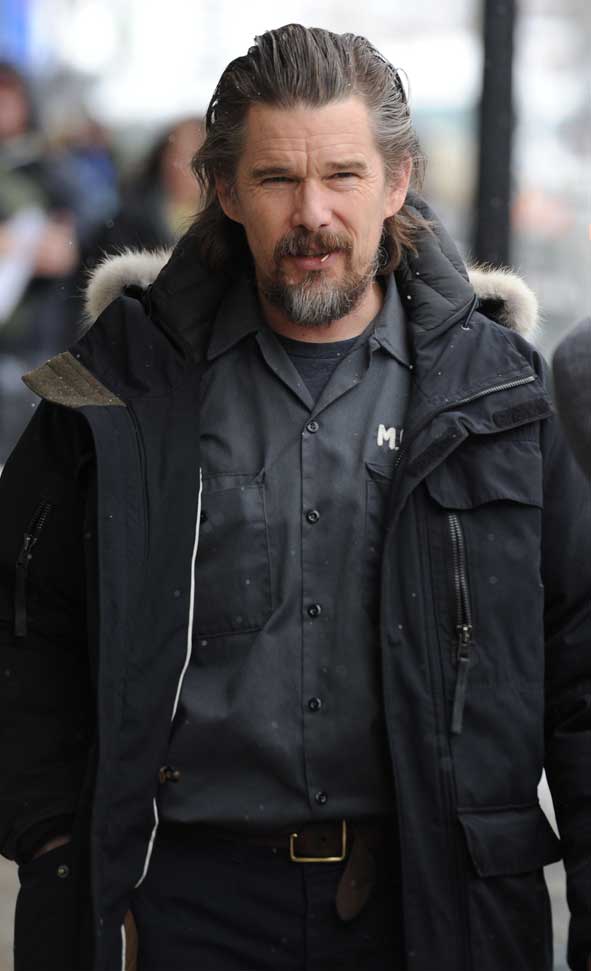 The was promoting two movies at the Sundance Film Festival. The first one sees Ethan Hawke plays an indie rocker in his new movie Juliet, Naked (2018) alongside Rose Byrne.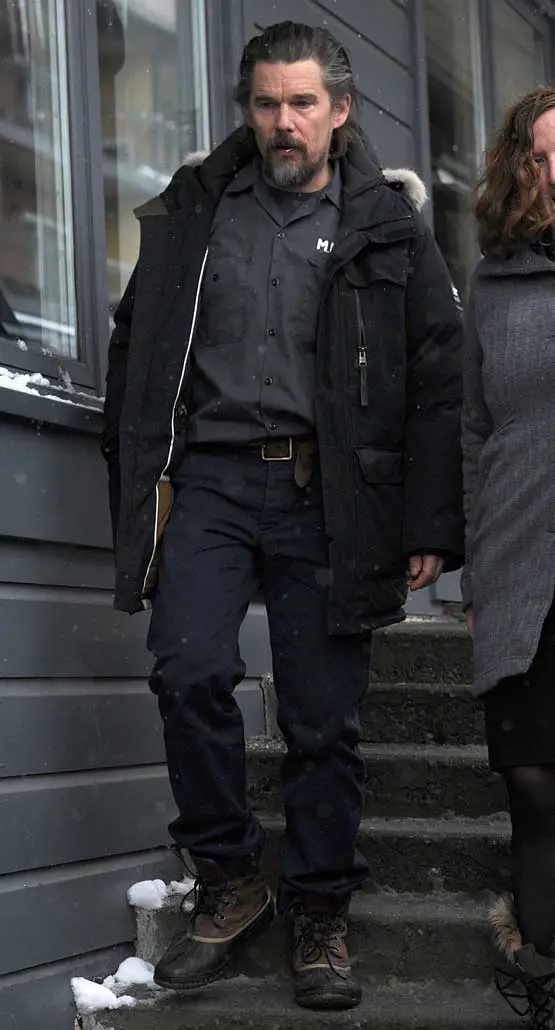 The second movie is titled Blaze (2018), which he wrote and directed. It centers on the life of county blues musician Blaze Foley.
VIDEO: Kristen Stewart Laughs With Friend Wearing An 'I Love Dick' TV Show Winter Beanie
Check out the rest of our Sundance Film Festival coverage across our Social Media channels and Subscribe to our YouTube Channel here:
? ? ? ? ?