Indian star, Priyanka Chopra, looked stylish at Sundance as she wore camouflage trousers with a white turtleneck sweater and black Christian Louboutin biker-style boots while promoting her new movie in Park City, Utah.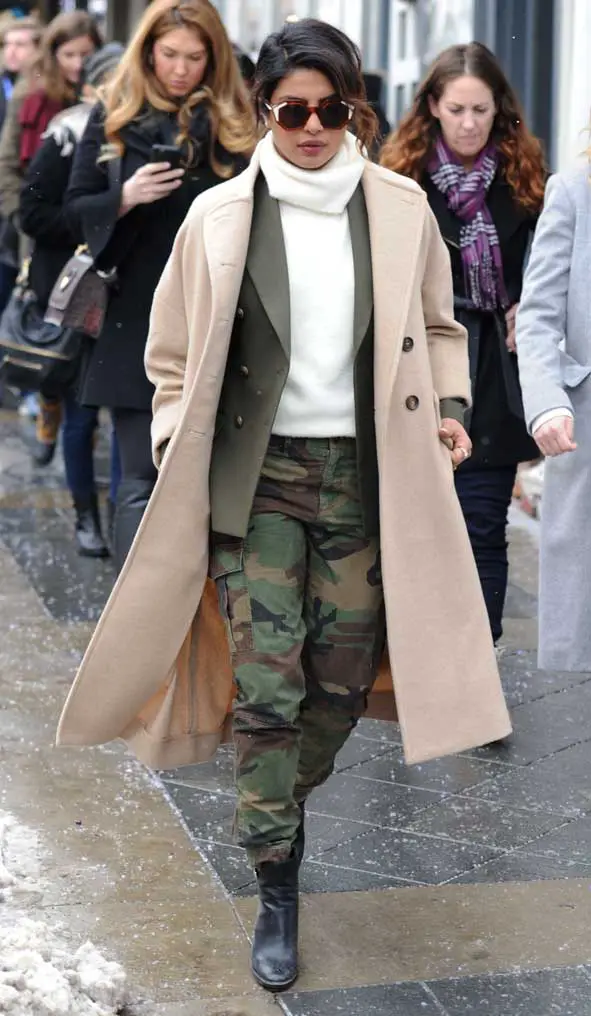 Matching the camo with a smart green blazer, Priyanka headed to an interview to chat about A Kid Like Jake (2018).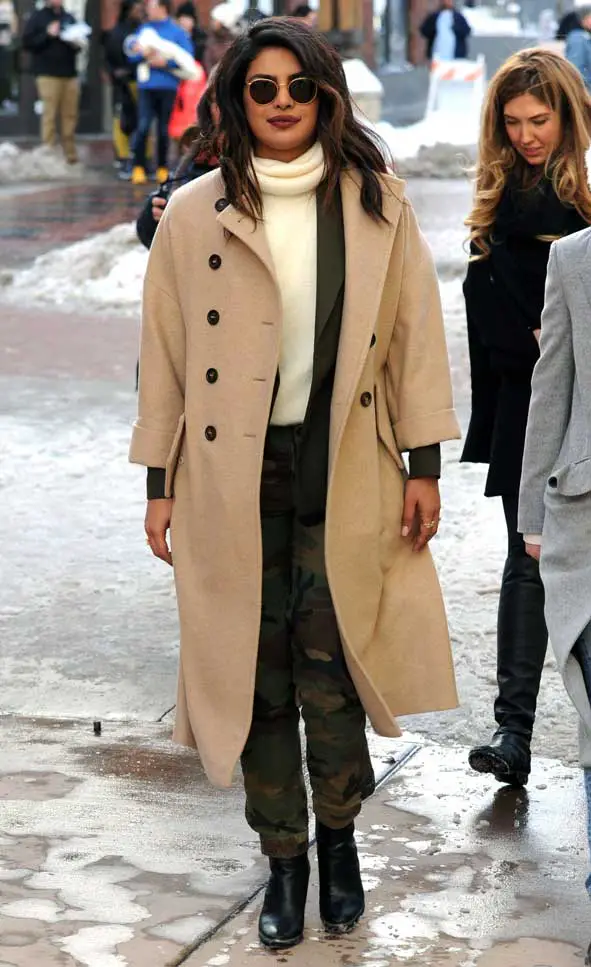 Last year Priyanka Chopra starred in Baywatch (2017) alongside The Rock and Zac Efron. Her new movie A Kid Like Jake stars Jim Parsons, Claire Danes, and Octavia Spencer. 
Check out the rest of our Sundance Film Festival coverage across our Social Media channels and Subscribe to our YouTube Channel here:
📺 🌞 💃 🕺 📽