Jaden Smith was spotted with his bleached blonde hair at the 2018 Sundance Film Festival carrying two bottles of water and showing off his SYRE fashion gear and a Louis Vuitton Supreme bag.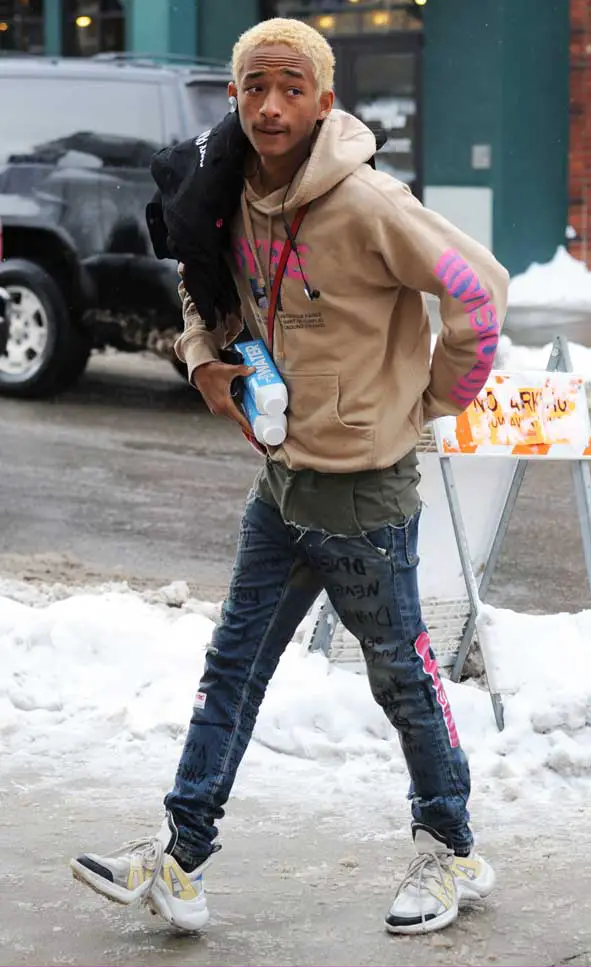 The son of Will Smith and Jada Pinkett Smith was pictured in Park City, Utah promoting his new movie titled Skate Kitchen (2018) which follows a female skateboard crew in the backdrop of a raw New York City subculture.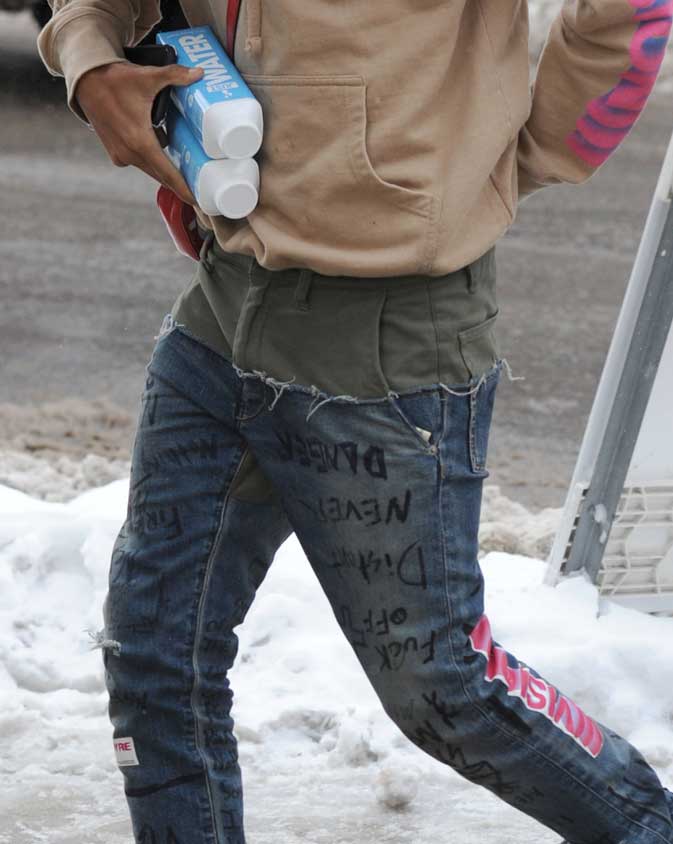 Jaden was pictured wearing a hoody and cool double denim jeans with 'SYRE' written across them. SYRE is Jaden's debut studio album.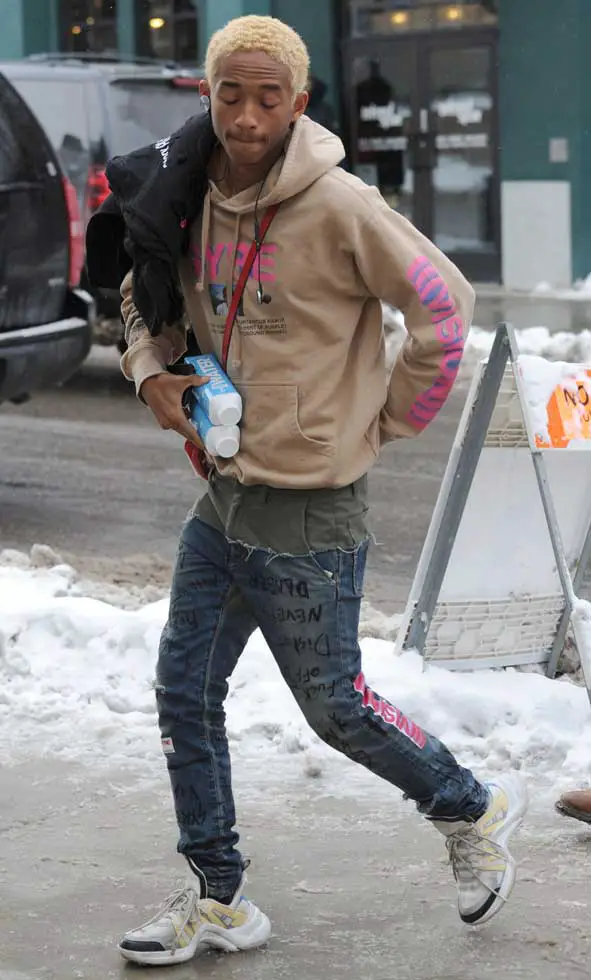 VIDEO: Deadpool on a Red Vespa Filming Stunt Scenes with Zazie Beetz
Check out the rest of our Sundance Film Festival coverage across our Social Media channels and Subscribe to our YouTube Channel here:
? ? ? ? ?