Rob Lowe really got on the Joe Exotic bandwagon dressing up as the Netflix star on Instagram. Posing with his dog (instead of a tiger) he fashioned a blonde wig under a Bass Pro Shop hat and a flower-patterned shirt.
He completed the look with a gun and holster on his belt, sunglasses on his cap, bracelets and two earrings!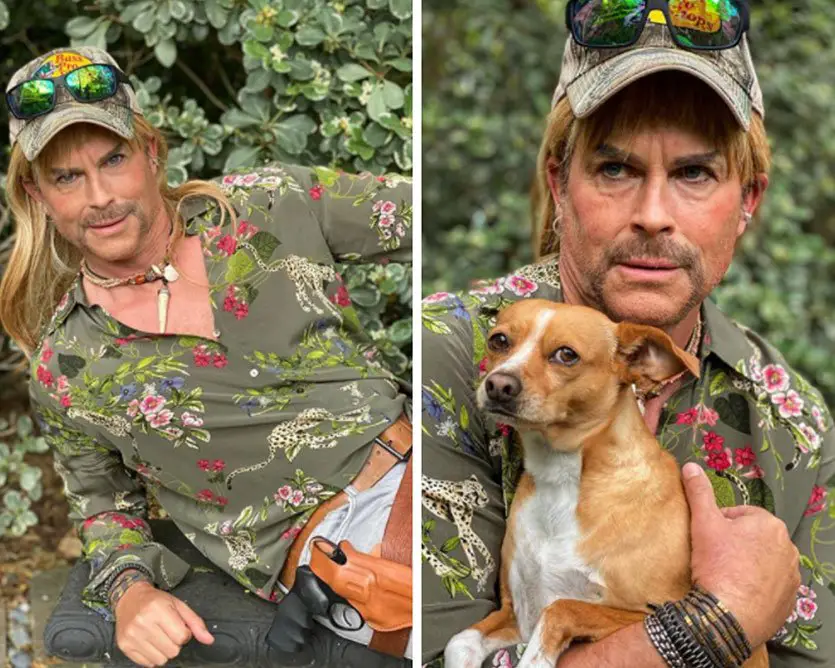 Written under the picture Rob Lowe commented: "Rob Exotic. UPDATE: Ryan Murphy and I will be developing our version of this insane story. Stay tuned". Then his son Johnny Lowe posted "Please put our dog down, this is traumatizing."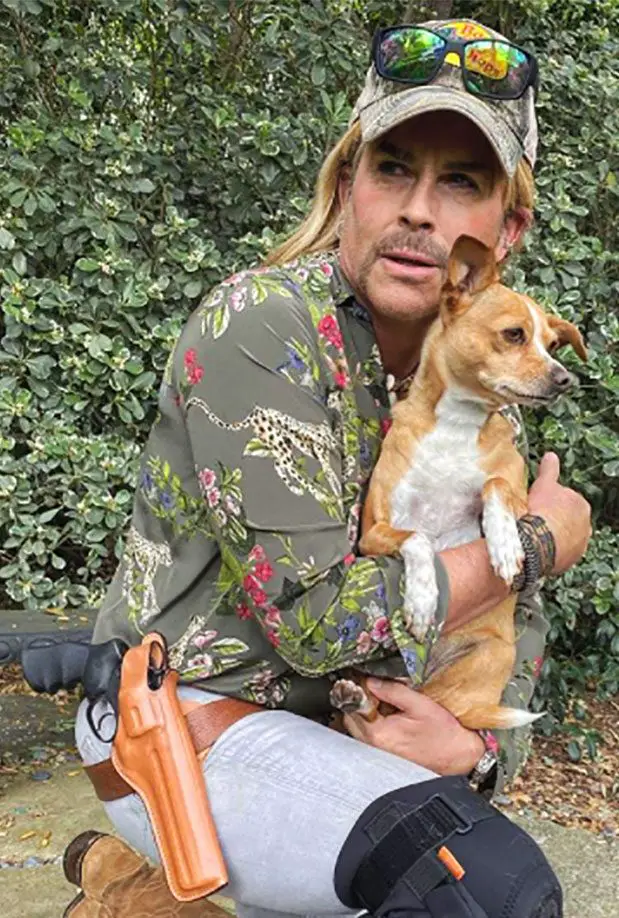 Joe Exotic hit the headlines becoming THE series to watch while the world was in lockdown during the Coronavirus pandemic.
Tiger King: Murder, Mayhem and Madness | Official Trailer | Netflix
Lots of Rob Lowe's celebrity friends also posted under the hilarious image. Chris Pratt commented "Oh YES!!" while his wife Katherine Schwartzenegger posted "Oh no". Rob Lowe's son, Mathew Lowe, said "Now I know where my Bass Pro hats went ?‍♂️". Virgin River actor, Benjamin Hollingsworth, realised "If this doesn't break the internet, I don't know what will. ??"
Another Schwarzenegger got involved. Patrick Schwarzenegger agreed that he was "Actually all for this" while Gwyneth Paltrow simply stated "INCREDIBLE"!!
We spotted Rob Lowe without his Joe Exotic get-up with wife Sheryl Berkoff heading to beach-side party.  The couple who have been married for over twenty years were seen arriving at a Memorial day party in Malibu, California. You can see more of the pics on our free celebrity galleries here: Rob Lowe Wife Sheryl Berkoff Pics
Rob Lowe and his wife, Sheryl Berkoff, also linked arms as they enjoyed a stroll out in Park City, Utah. Rob, wearing a blue cashmere scarf, a black suede jacket with silver buttons and a beanie, looked to be sharing a joke with Sheryl who sported knee high leather boots, jeans, aviator sunglasses and a winter jacket. Rob was in Park City for the Sundance Film Festival to promote his film I Melt With You.
Rob Lowe Trivia: Rob Lowe attended Santa Monica High School where he met Charlie Sheen.