Conor McGregor broke his silence after a bus attack on fellow MMA fighter Khabib Nurmagomedov after posting a praying emoticon on his Twitter and Instagram accounts.
In the video above TMZ Sports posted a video showing Conor McGregor picking up a dolly and smashing the side window of the bus!
The moment of madness attack happened in the Barclays Center in Brooklyn, New York where Conor McGregor also launched a metal barrier at the bus.
Conor McGregor appears to call for divine intervention on the social media posts which showed the fighter leaving the jail. His teammate Dillon Danis paid $50,000 for the bond after Conor McGregor appeared in handcuffs for a brief court appearance where he is facing charges of three counts of assault and one of criminal mischief.
VIDEO: Conor McGregor Workout in Venice Beach
But Celebrity WotNot brings you more candid pictures of the Irish fighter showing that he's usually a chilled guy who likes to go cycling with his partner Dee Devlin!
Conor was pictured chilling in Venice Beach with his sweatpants tucked into his socks which had mini mustaches on them! Cycling with his girlfriend (not wife) and mother of his child, Dee Devlin, the couple enjoyed a nice day cycling around the beach area.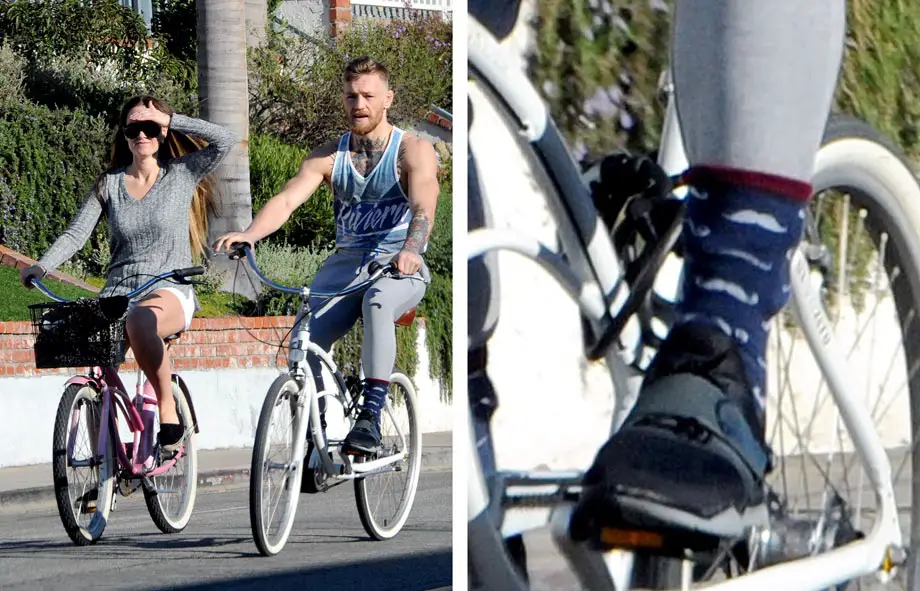 Conor McGregor also showed off his amazing balancing skills as he trained in Los Angeles. The Irish fighter was seen training with a coach balancing on a public rail.
Conor was pictured in the UK fashioning a $335 Gucci baseball cap and making himself a milkshake in Manchester, England. The Irish star was all smiles and chatted to his fans and signed autographs.
Conor likes to spend time in Venice Beach training for his upcoming fights and was pictured enjoying a playful wrestling match with his girlfriend Dee Devlin.
He also liked to do his stretches on the sand and also train with his coach near the ocean as well.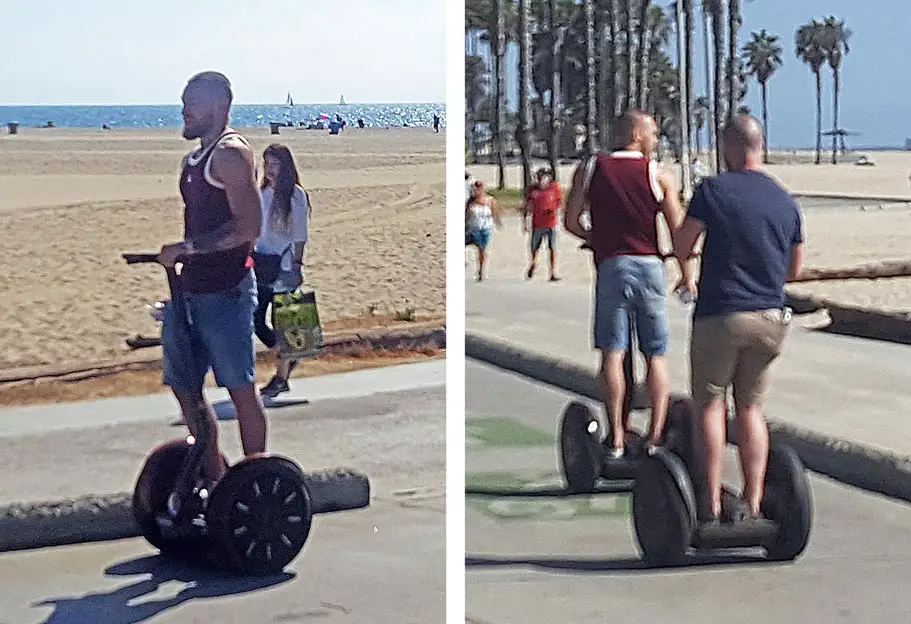 Conor McGregor hit the Santa Monica public path on a Segway as he wore a red vest and jean shorts showing the fighter isn't always the pumped up and excitable athlete we see on the screen.
Conor McGregor Trivia: Conor McGregor is also in a computer game! He plays Bradley Fillion in Call of Duty: Infinite Warfare !