Celebrity WotNot brings you inside the Conor McGregor training camp! The workout in the video includes Forward Rolls, Balance Beam exercises, Strength Control, Standing Jumps, Crow Pose, Core Strength, Sparring with a coach and Reaction Training. Conor doesn't forget to hydrate either!
The Irish professional mixed martial artist and professional boxer will face the undefeated 40-year-old Mayweather Jr. The bout is to be contested at super welterweight (154 pounds) with 10 oz. gloves.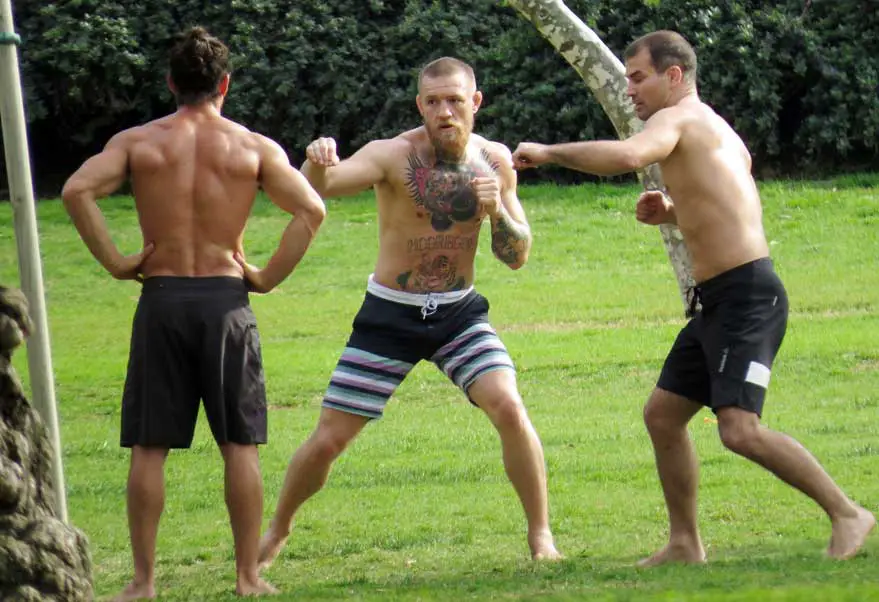 In 2015, at UFC 194, Conor McGregor defeated José Aldo for the UFC Featherweight Championship with a knockout thirteen seconds into the first round. This was the fastest victory in UFC title fight history.
Conor McGregor Trivia: Conor McGregor's middle name is Anthony.