Conor McGregor showed off his amazing balancing skills as he trained in Los Angeles. The Irish fighter was seen training with a coach balancing on a public rail!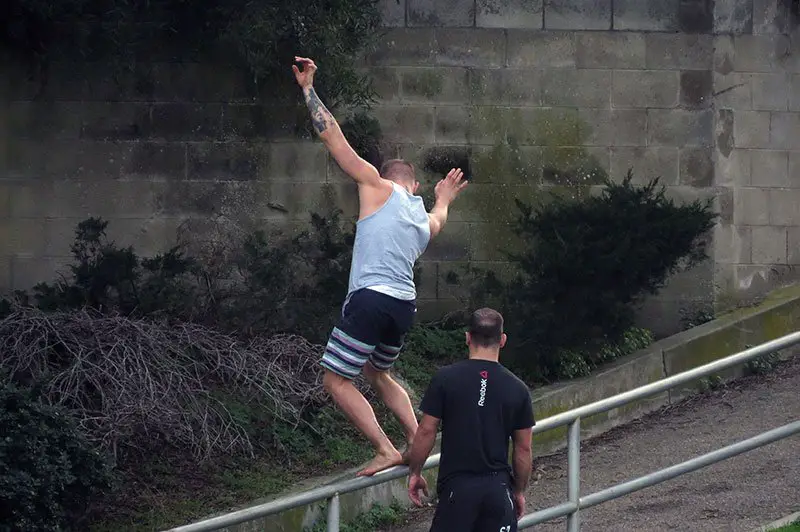 McGregor was also seen training on ring pulls in the park with his martial arts trainer, before showing off some impressive balancing skills as he walked across a metal rail barefoot.
Onlookers stopped to check out McGregor's progress during the training session as they were given a rare glimpse into the athlete's training regime. 
VIDEO: Conor McGregor Dodges Foam Tube Training For UFC Fight
Conor McGregor Fight Camp! UFC Star Looks Impressed At Trainer's Skills
Conor McGregor Trivia: Conor McGregor's nickname is 'The Notorious' and also goes by the nickname 'The Celtic Tiger'. He even has a massive Tiger Tattoo on his belly!