Audrina Patridge was spotted at Los Cabos' Ultimate Entertainment District at Vidanta Los Cabos for a special birthday getaway alongside ex-boyfriend and rumored new beau, Ryan Cabrera.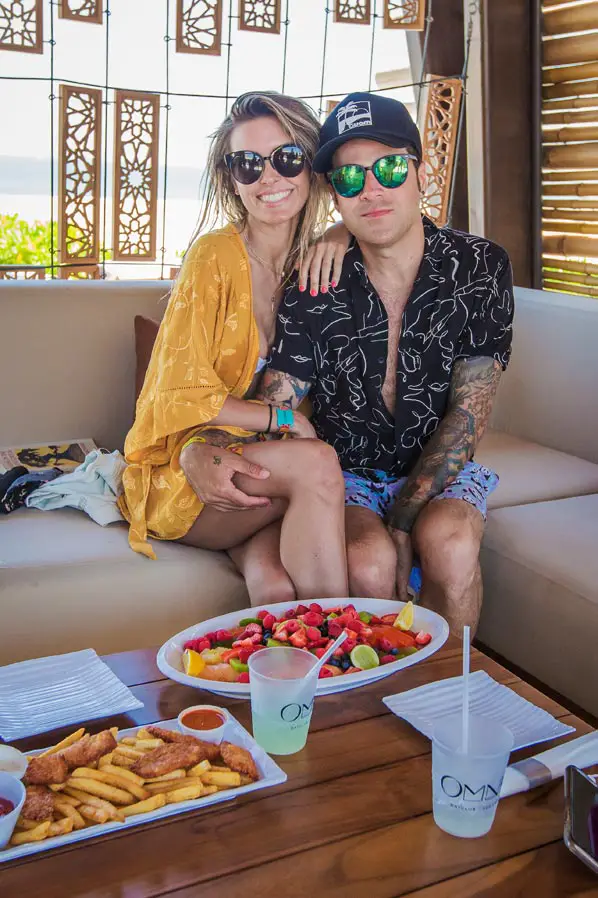 Wearing a bikini and posing for some pictures with her bikini-clad friends, the now fashion designer looked to be having a blast at her pool which was right on the beach.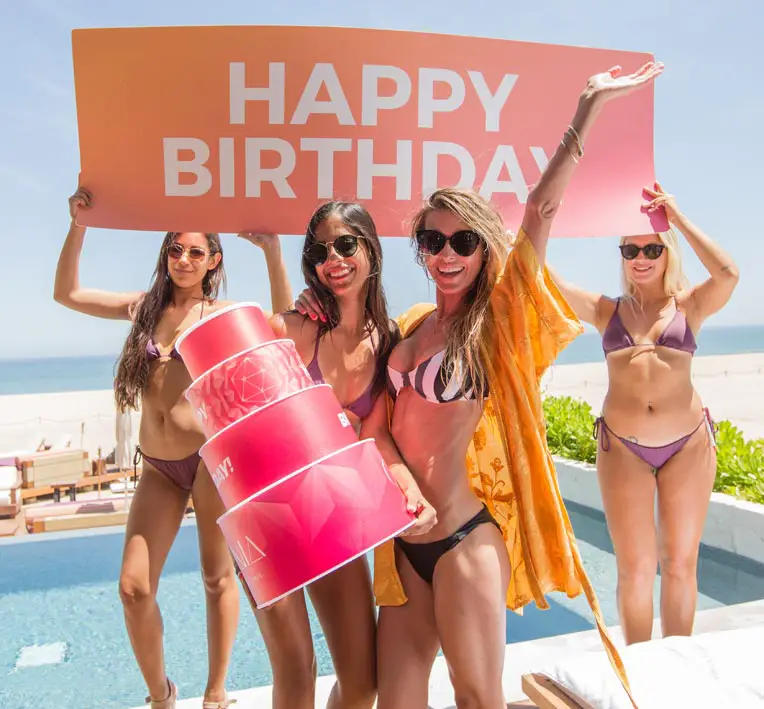 After splitting up in May 2010, the newly rekindled couple checked in and enjoyed a relaxing day at the resort. That evening they went to Casa Calavera, Hakkasan Group's newest restaurant concept, for dinner.
Sharing plates including the Chicken and Shrimp Tacos, along with fresh guacamole, the two seemed to fully enjoy themselves and could not help but boast about the restaurant's architecture and live band.
VIDEO: Heidi and Spencer Driving a California Ferrari in LA
The pair headed to Herringbone inside the Entertainment District for a special birthday dinner. Enjoying delectable eats including the Sailboat Seafood Platter, Organic Sweet Potato Agnolotti and the Catch of the Day, the two toasted to a celebratory night.
Just before ending the evening, the Herringbone staff surprised Patridge with a tasty dessert to commemorate her 33rd birthday.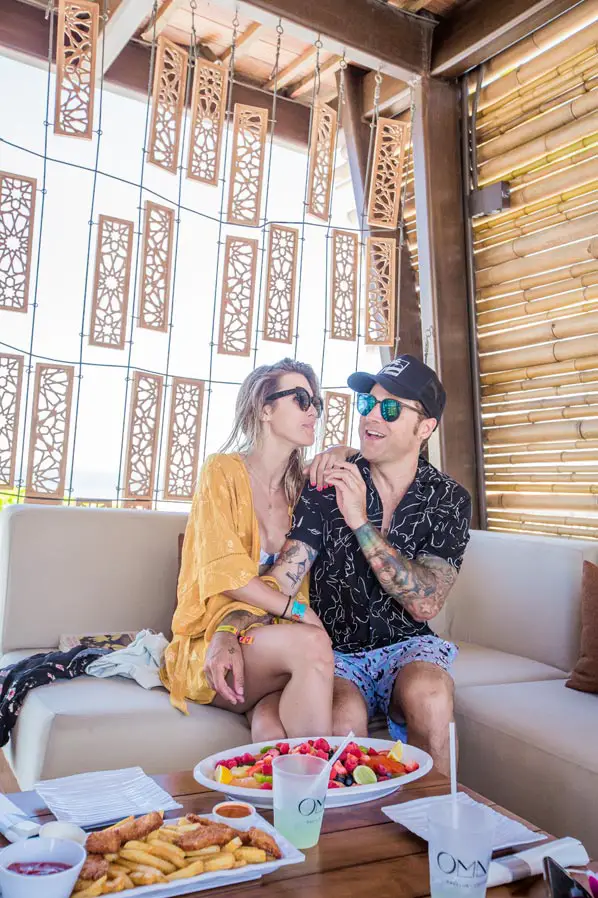 The delicious pastry topped with ice cream and a sparkling candle made for the perfect treat as they smiled and posed for photos.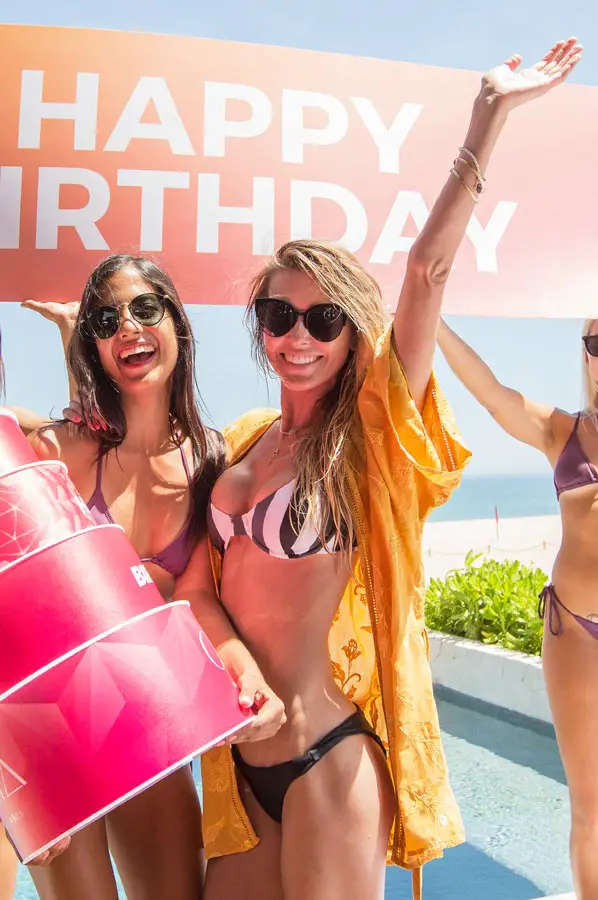 Patridge and Cabrera seemed to fully enjoy their time at the Ultimate Entertainment District and appeared to be in high spirits as they revelled in each other's company.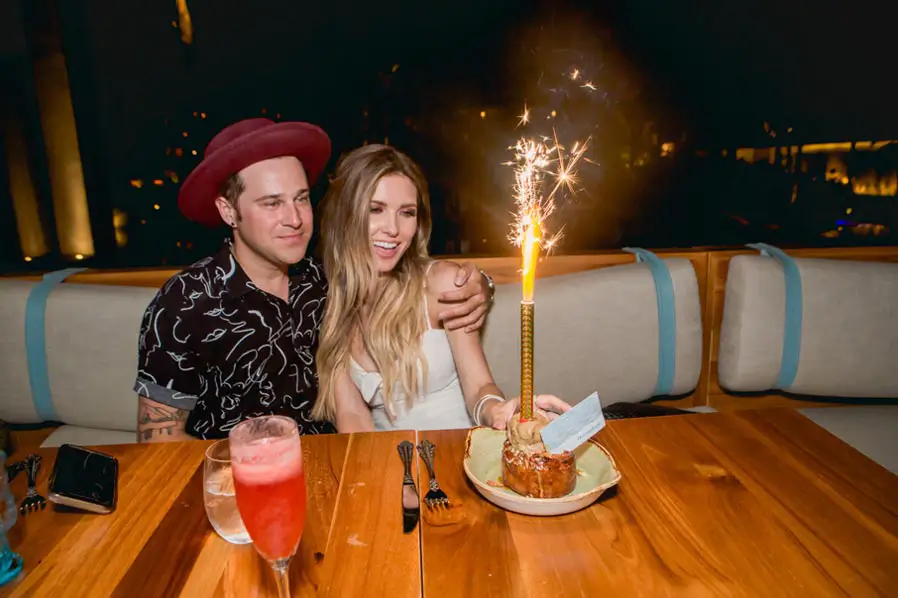 Los Cabos' Ultimate Entertainment District at Vidanta Los Cabos made its debut in February this year and has quickly become the destination's most sought-after retreat.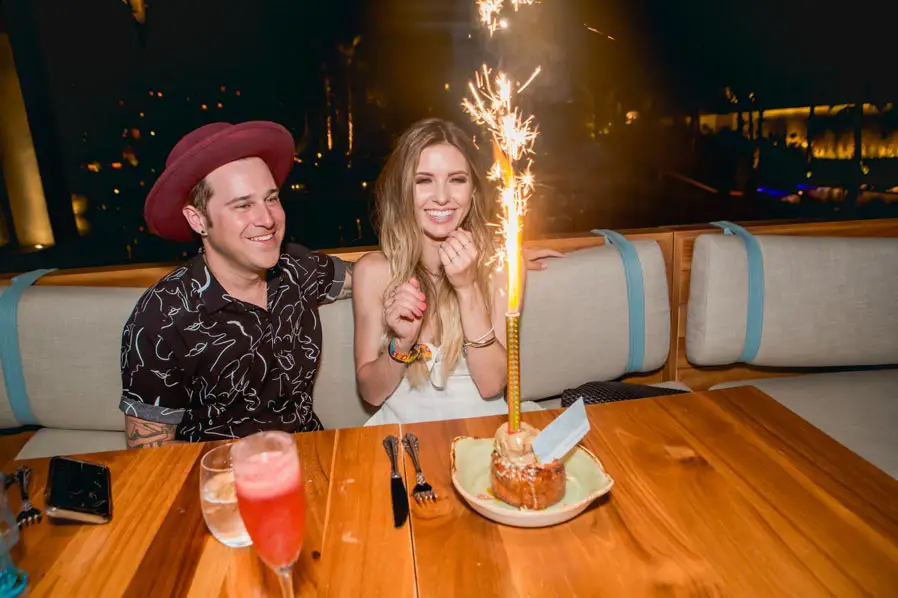 Presented by Hakkasan Group and Grupo Vidanta, the district boasts four captivating venues including two restaurant concepts Herringbone and Casa Calavera, one of the first OMNIA brand extensions, OMNIA Dayclub, and the popular California-born cocktail lounge SHOREbar.
Aubrina had previously been spotted on a beach in Santa Monica, California wearing a tiny bikini showing off her beach body and bum.
Audrina was even joined on the beach by her mom, Lynn Patridge! They both looked in amazing shape with Lynn wearing a blue one piece while Audrina changed bikinis fashioning a bright orange number.
Audrina Patridge Trivia: Audrina Patridge starred in Scary Movie 5 but her scenes were cut from the final film for being too risqué!