Kendall Jenner and her best (boy) friend, Fai Khadra, were seen getting close on a jet ski as the couple enjoyed an afternoon in Miami, Florida.
Wearing an animal-print bikini top and thong, Kendall had a huge smile on her face as Fai had his right hand on her waist. Now, he was probably just holding on to balance himself but rumors of them becoming a couple have been floating around for a while.
VIDEO: Kendall Jenner Climbs On Top Of Bella Hadid After Jetskiing in Miami
Fai recently went as Kendall's date to to Justin Bieber and Hailey Baldwin's wedding and in this 2019 Instagram post Kendall Jenner posed in a photo with her holding a baby asking:
everyone in favor of Fai and i starting a family say "I" ✋?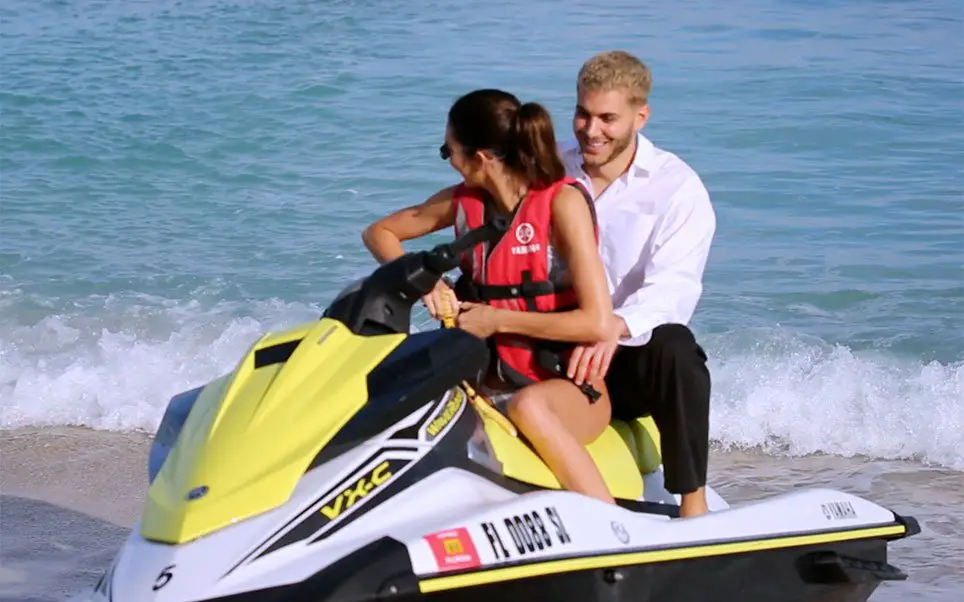 Kendall, who is single, was also joined by Bella Hadid and she can be seen jumping on Bella, who wore a black bikini thong, at the end of our video above.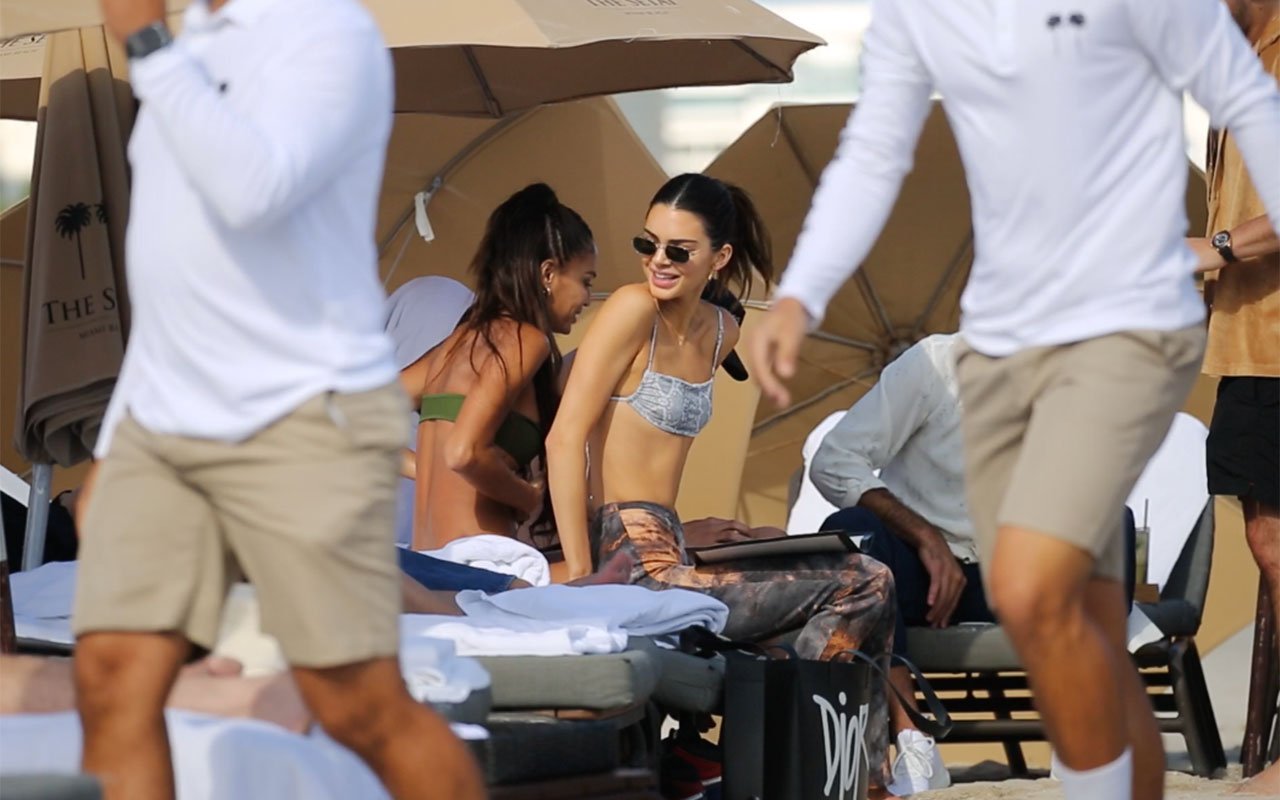 You can also see more FREE pics of Kendall Jenner and the Kardashians on our FREE gallery website here: Free Jenner + Kardashian Pictures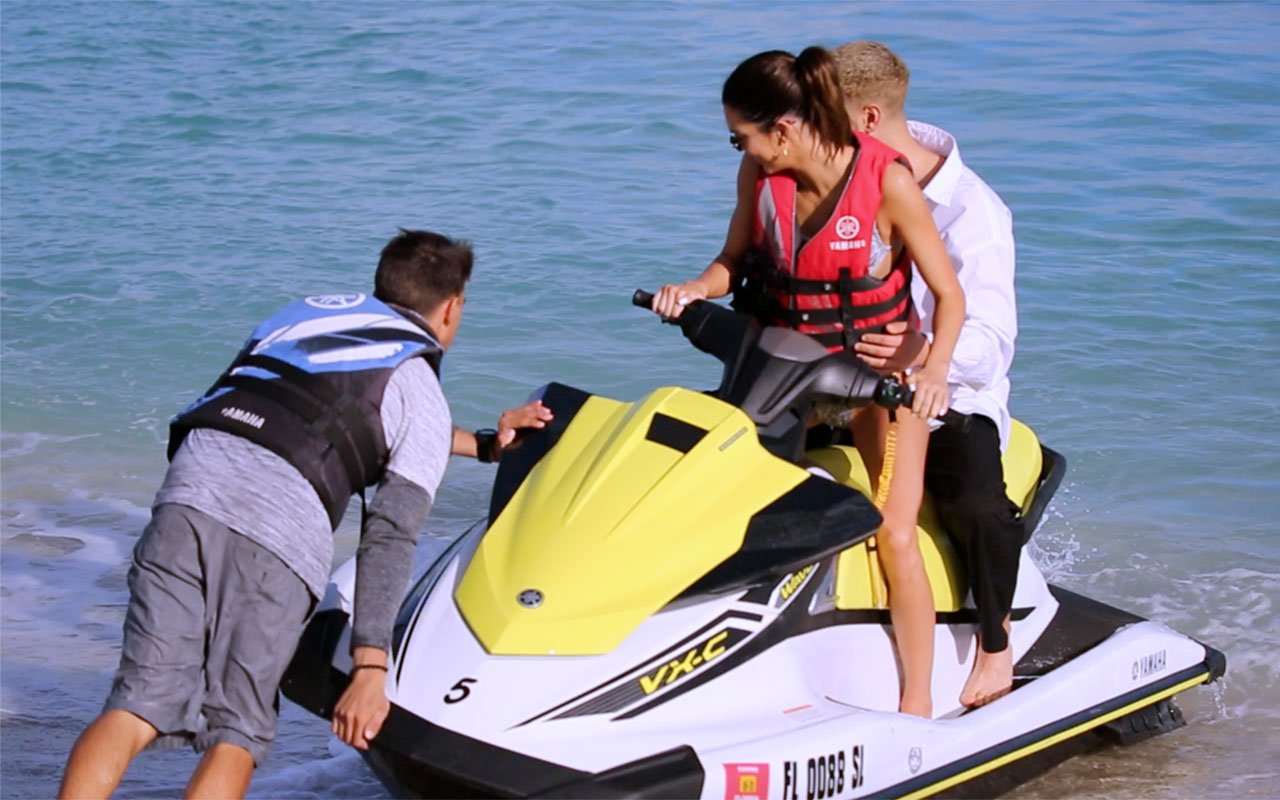 So Who Is Fai Khadra?
Fai Khadra is a model, musician and singer. He was born in Saudi Arabia and raised in Dubai and appeared on season 16 of Keeping Up With The Kardashians credited as "Kendall's friend".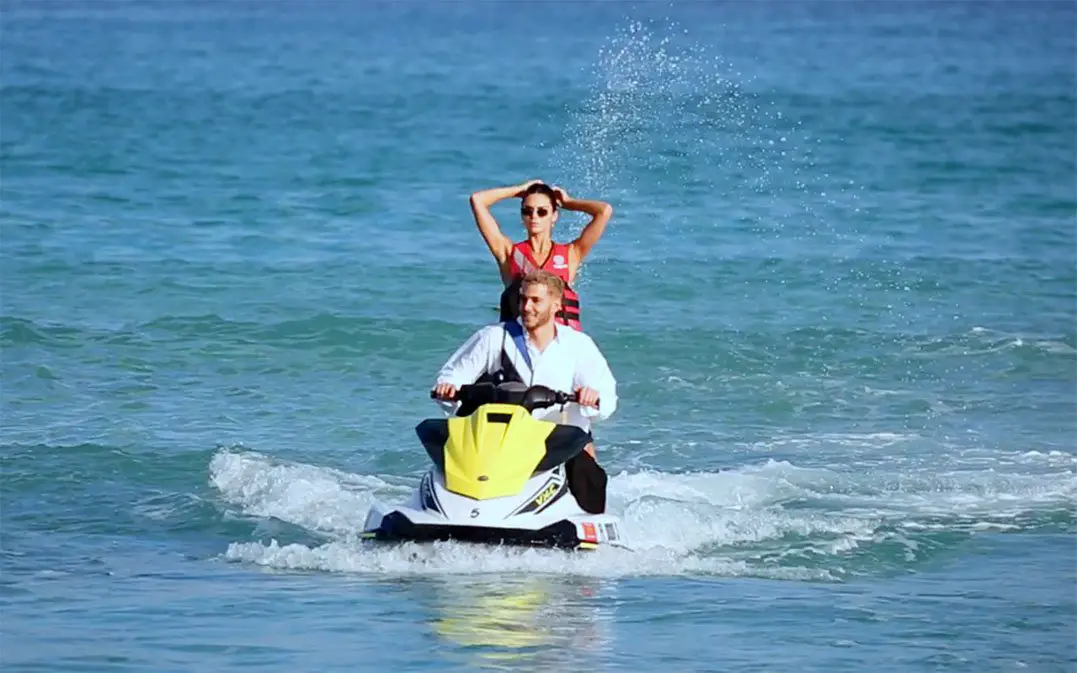 Fai's Instagram name is @yourboyfai and one of his songs is on YouTube titled "Fai, I Love It". Check it out below:
Kendall Jenner also relaxed on a hilariously named yacht called "GROOT"!! If you're a fan of Guardians Of The Galaxy then you'll get the reference…if not then just enjoy Kendall relaxing in a red bikini top #holidaygoals
VIDEO: Kendall Jenner Lounges On SS Groot Yacht in Red Bikini
Kendall Jenner Trivia: Kendall Jenner acting debut was in 2012 starring in Hawaii Five-0 Season 3 Episode 6 as "AJ" titled "I Ka Wa Mamua".
Terrence Howard, @Tip & @KendallJenner guest star RIGHT NOW on #H50! Chat about epi @CBS Connect: http://t.co/HSxCMseP! pic.twitter.com/JyMgC1an

— HawaiiFive0CBS (@HawaiiFive0CBS) November 13, 2012