The Hakkasan Group hosted an incredible Benefit Concert at OMNIA Nightclub inside Caesars Palace with a surprise appearance by Céline Dion!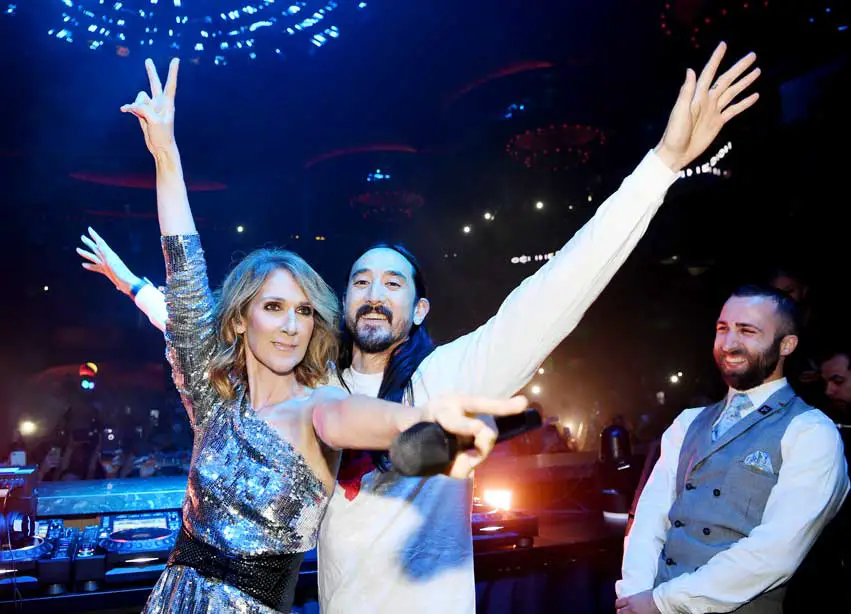 She was joined onstage by DJ Steve Aoki and the two legends put a twist on Celine's Titanic hit "My Heart Will Go On" to Steve's EDM beats!
In response to the tragic events that took place on October 1 at the Route 91 Harvest Festival, the Las Vegas-based hospitality company brought locals, partygoers, and artists together for an eventful evening to raise funds for those affected. Lil Jon and DJ Zedd were also in attendance.
VIDEO: CÉLINE DION FT. STEVE AOKI – MY HEART WILL GO ON (OMNIA Nightclub) | Nov. 7, 2017
The highly-acclaimed vocalist had the entire room in awe and singing along as she provided guests with an unforgettable and intimate performance experience.
Following the incredible rendition, Aoki joined Dion atop of the DJ booth as they both showed off some of their best dance moves, while the packed nightspot collectively basked in the amazing moment. Over $1 million was donated to the Las Vegas Victims' Fund.
Celine Dion Trivia: "My Heart Will Go On" is one of the biggest singles of all time and was the number one worldwide single in 1998.