Alessandra Ambrosio was spotted heading into CVS in a green and yellow bikini top under a beach top!
VIDEO: Alessandra Ambrosio Bikini Shopping Trip
The former Victoria's Secret Brazilian model was sensibly wearing a mask due to the worldwide Coronavirus pandemic.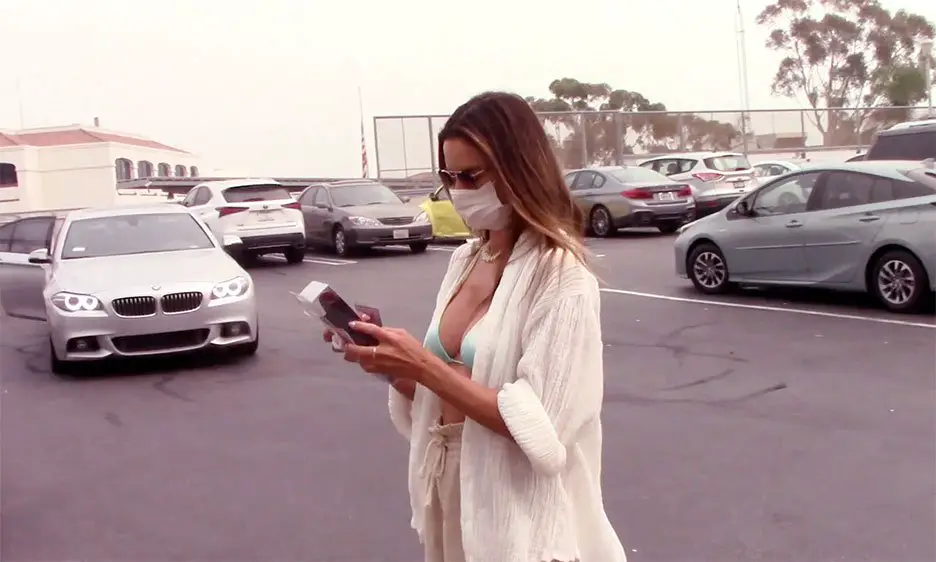 Alessandra matched her beige top with the same colored shorts and sandals. She then walked out of the CVS/Pharmacy in Los Angeles wearing and headed to a black Range Rover with a mystery man at the wheel.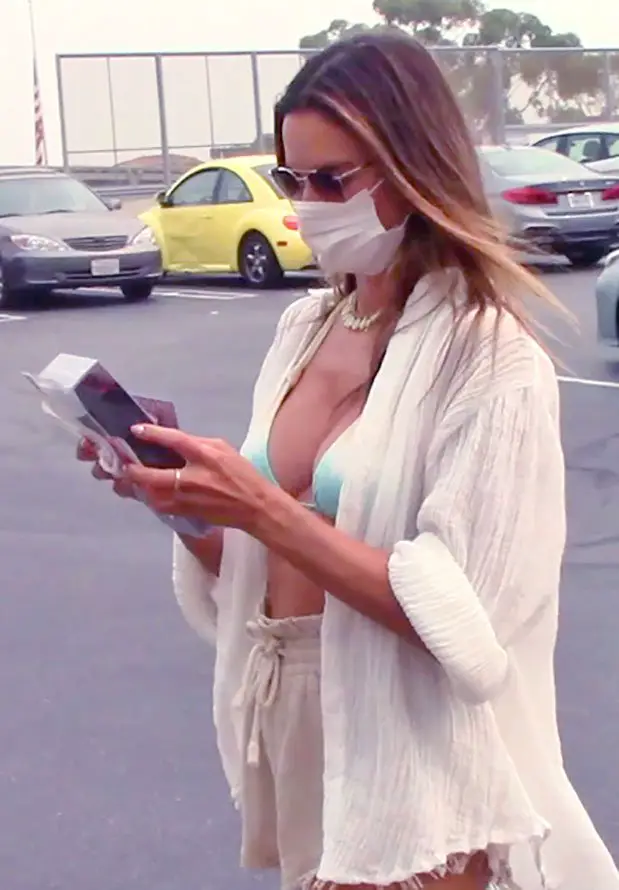 If you're a fan of Alessandra Ambrosio then head over to our dedicated Alessandra Ambrosio Picture Gallery:
Alessandra Ambrosio Trivia: Alessandra Ambrosio is an ambassador for the National Multiple Sclerosis Society.