Josh Brolin arrived on set to film Deadpool 2 in a tight-fitting costume. The actor is set to play 'Cable' in the upcoming sequel filmed in Vancouver, Canada. Josh arrived and had his make-up touched up before filming the scenes downtown.
The highly anticipated sequel is set to hit screen next year on June 1st and is the second film in the trilogy of the Deadpool franchise scheduled for production.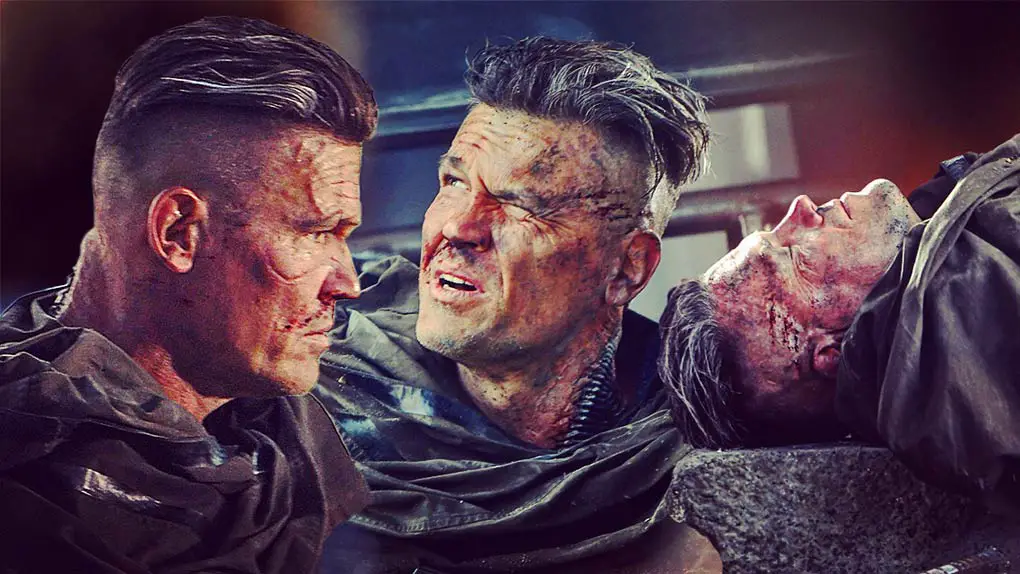 Deadpool has been seen filming in the city all summer, check out more pictures of Ryan Reynolds as Deadpool
Cable was seen pushing two trolley loads full of gear that he had apparently stolen from Army and Navy, although it's unclear if Brolin's character plays a villain in the sequel.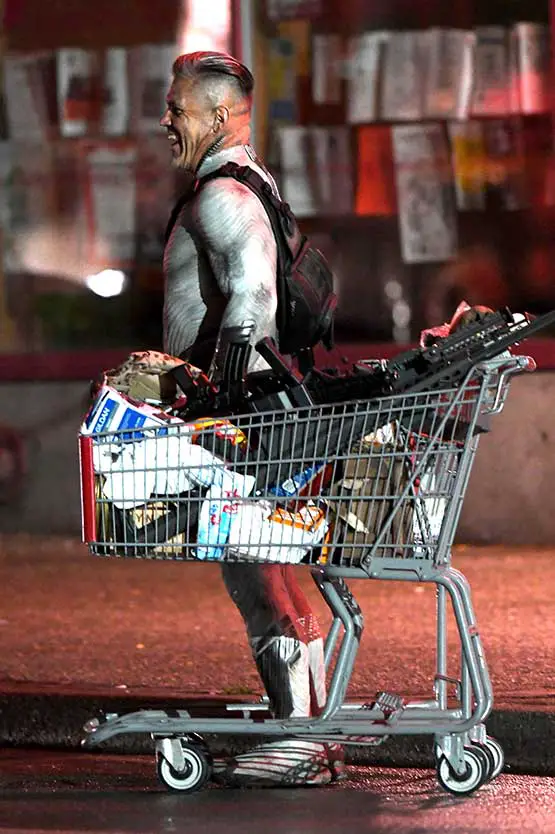 Cable loaded the stolen merchandise into his beaten up pick up truck during the scene. In the original comic books, Cable is the telepathic son of Cyclops.
Josh Brolin Shopping at Army & Navy Filming Deadpool 2
Josh showed off his muscular physique in the shiny grey suit. We noticed he also had a green glove for the post-production CGI.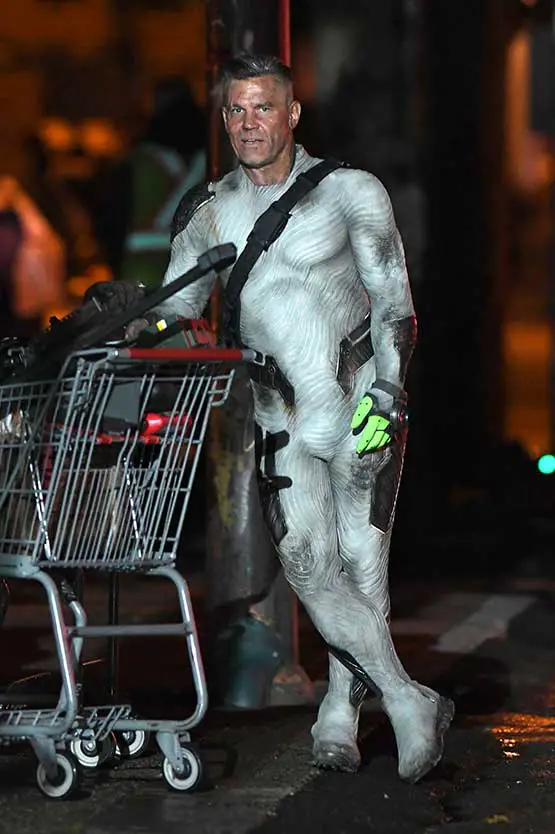 Josh was also seen laughing with the crew as he had his make up touched up in-between takes.
VIDEO: Deadpool 2 (2018) Filming in Vancouver 
Ryan Reynolds was pictured filming scenes above where his character Deadpool dives into a Taxi as he flees from a charging crowd. Ryan returns to play Wade Wilson in the upcoming movie set for release next year (2018).
Josh Brolin Trivia: Two days after getting the role in No Country For Old Men Brolin crashed his motorcycle in Los Angeles. He still managed to show up to start filming the movie two weeks later.