The new Deadpool 2 characters Josh Brolin aka Cable and Zazie Beetz aka Domino were pictured on set of the new movie as they filmed scenes in Vancouver, Canada.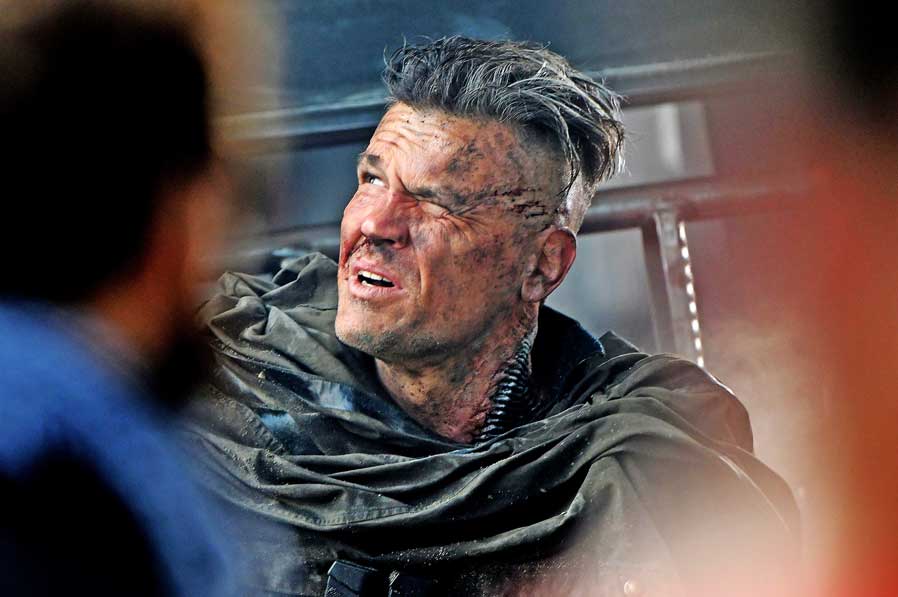 The pair were joined by two other new characters on set both in zip-up suits. One of the stars wore a yellow hazmat-type suit with an electronic clasp around his neck and is referred to as "The Kid" in the new movie.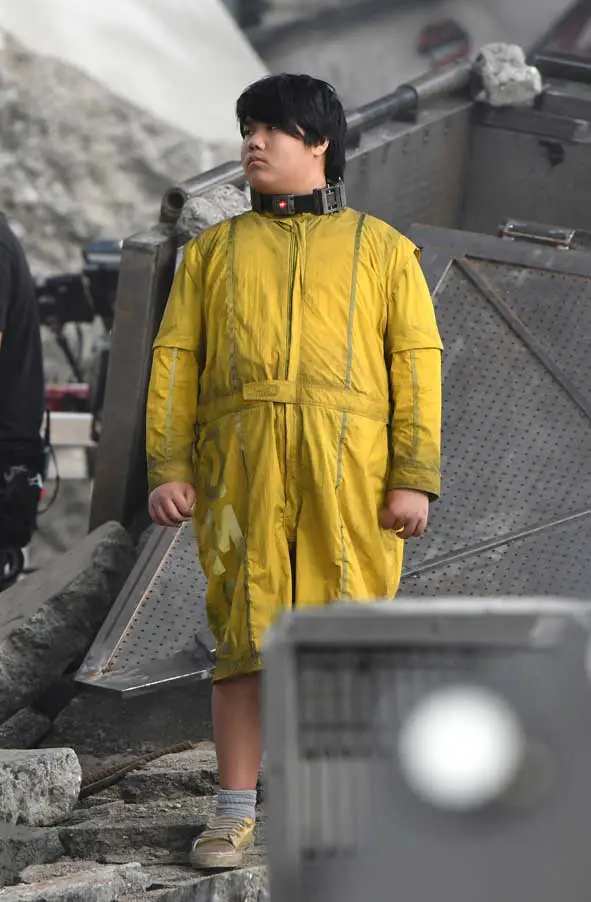 The other mystery character wore a black robe over a grey zip-up suit as he walked on to the set.
Josh was filming scenes where his character Cable lies unconscious after an explosion under a bridge next to an upturned car.
His character has visible battle scars across his face. In another part of the trailer, Deadpool's girlfriend states "Kids give us a chance to be better than you used to be".
"The Kid"  also stands in some wreckage looking at his hands which are bright red. We're not sure if the picture above is the actor Julian Dennison from Hunt for the Wilderpeople and Paper Planes, or a stunt stand-in?
VIDEO: Deadpool 2 Filming with Ryan Reynolds, Josh Brolin & Zazie Beetz
Filming has resumed after the terrible accident of stuntwoman Joi "SJ" Harris who died while filming a dangerous motorbike scene on set in Vancouver, Canada.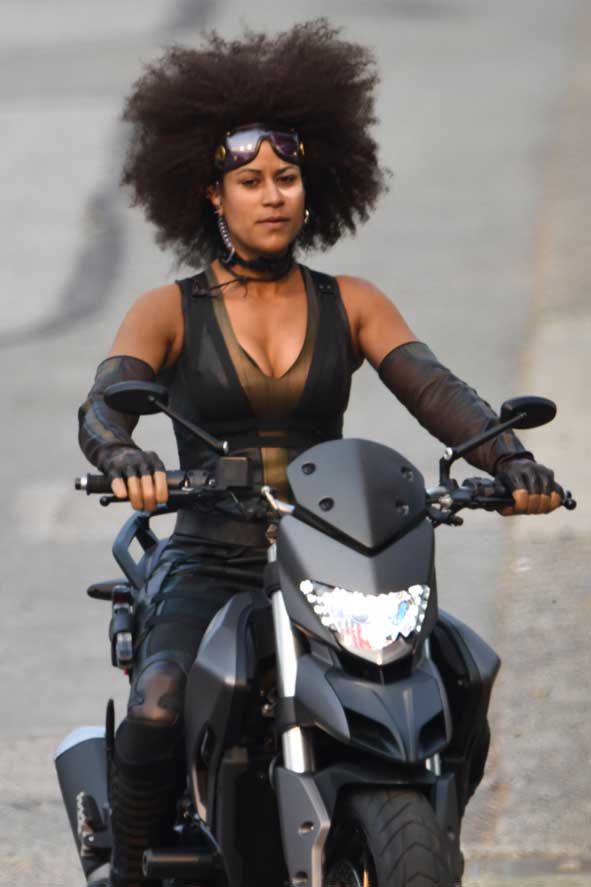 Zazie Beetz posted a message on her Instagram account that read:
On Monday we tragically lost one of our own — Joi SJ Harris. My heart has been breaking the past two days and I have been searching what to say or do," she wrote. "I know that what I feel is nothing compared to what her loved ones, friends + family, are feeling. My heart and my love goes out to her and them all. The cast and crew send peace, healing, and their deepest condolences.
Ryan Reynolds also posted a message:
Today, we tragically lost a member of our crew while filming Deadpool. We're heartbroken, shocked, devastated… but recognize nothing can come close to the grief and inexplicable pain her family and loved ones must feel in this moment. My heart pours out to them — along with each and every person she touched in this world.
Joi "SJ" Harris was "a groundbreaking black road racer" and "The FIRST Licensed African American Woman in U.S. History to actively compete in AMA-sanctioned, motorcycle road racing events. "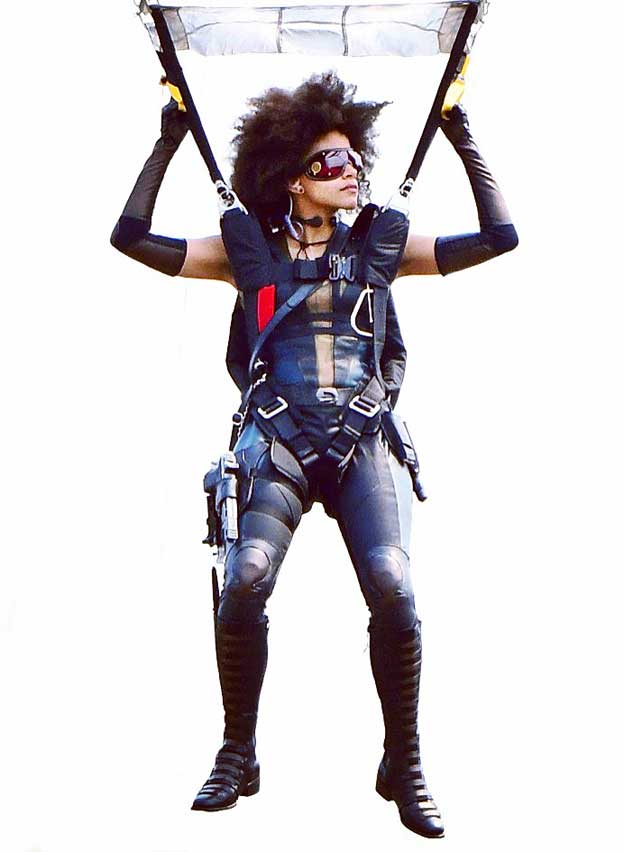 Her official website is called Threader Racing 24 and shows you the star in action. Flowers were left outside the ground floor studio at Shaw Tower where she passed away.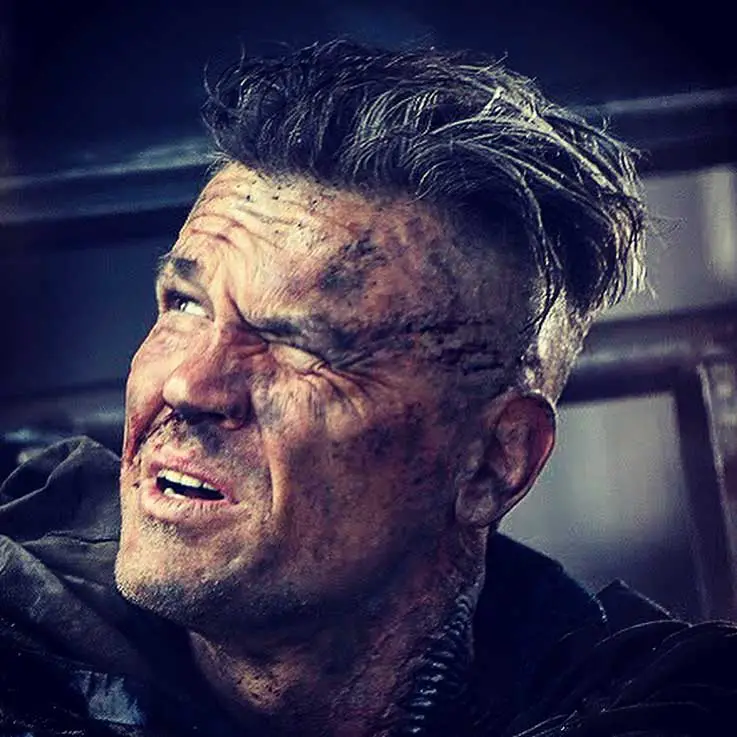 Deadpool Trivia: Here's some info about Deadpool's MARRIED life: Deadpool apparently married Shiklah, who ruled over the monster world in a ceremony officiated by Nightcrawler. She was already supposed to marry Dracula, but when Deadpool steps in the middle of that nuptial arrangement, Dracula became "angrier than any Deadpool villain ever before." However, they divorce and Shiklah does end up marrying Dracula!