Deadpool, Meet Cable! A new trailer has been released by 20th Century Fox officially introducing the character, Cable, to Deadpool!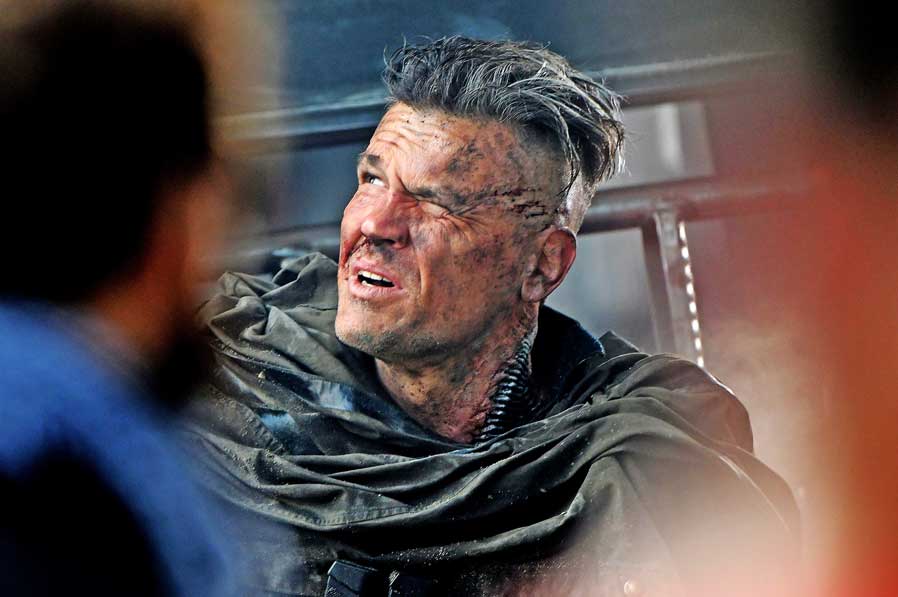 Even though the title of the new movie has not officially been released it has been referred to as Deadpool 2, The Untitled Deadpool Sequel and even Deadpool: Love Machine.
The trailer featured the obvious comedy aspect from Deadpool himself, which you can watch below, with Ryan Reynolds starring as Wade Wilson / Deadpool and Josh Brolin as Cable.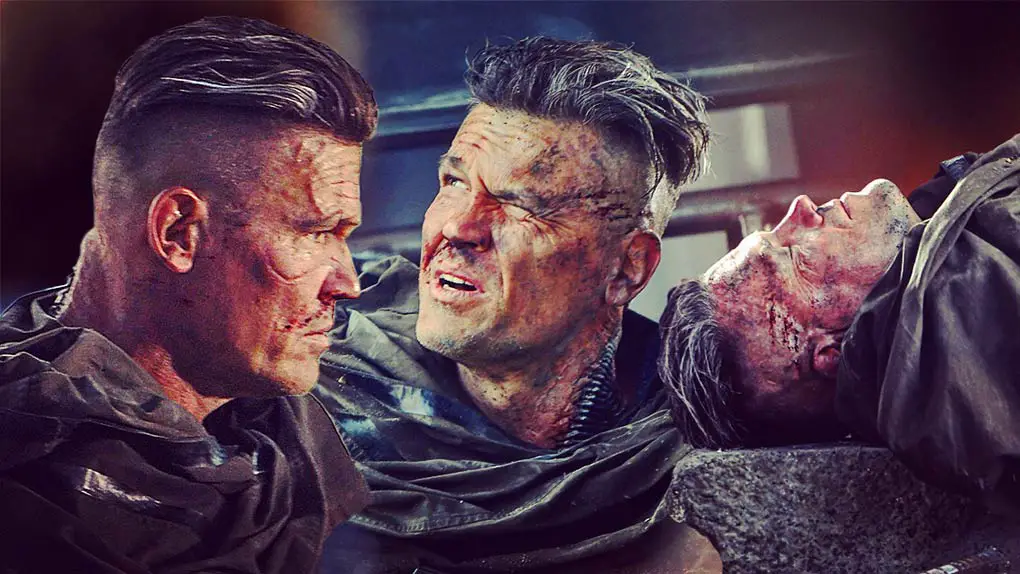 Celebrity WotNot has Exclusive behind-the-scenes pics you might not have seen from the new Deadpool movie which you can see here and on the rest of our website.
The full hilarious transcript from the trailer is below which at one point shows Deadpool playing with his own Deadpool doll dressed as a sheriff. He then thrusts his "stones" into the Cable dolls face!
Here's the full transcript between Cable and Deadpool ?:
Cable: "I was born into war. Bred into it. People think they understand pain, but they have no concept of it. What's the most pain you've ever felt? Maybe the kind that leaves you more machine than man…"
Deadpool: "Wait. No. Stop. What in the actual ass? Dale why, why, why are the visual effects not done? It's a metal arm! It's not like we're trying to remove a mustache. Ah, F*** it. I'll do it myself."
Cable: "I'm Cable and I'm from the future and I like blowing s*** up."
Deadpool: "Reach for the sky!
Cable: "Oh no sheriff Deadpool:
Deadpool: "You know, you're a lot taller in..
Cable: "Shut up you little a**hole. Take this!"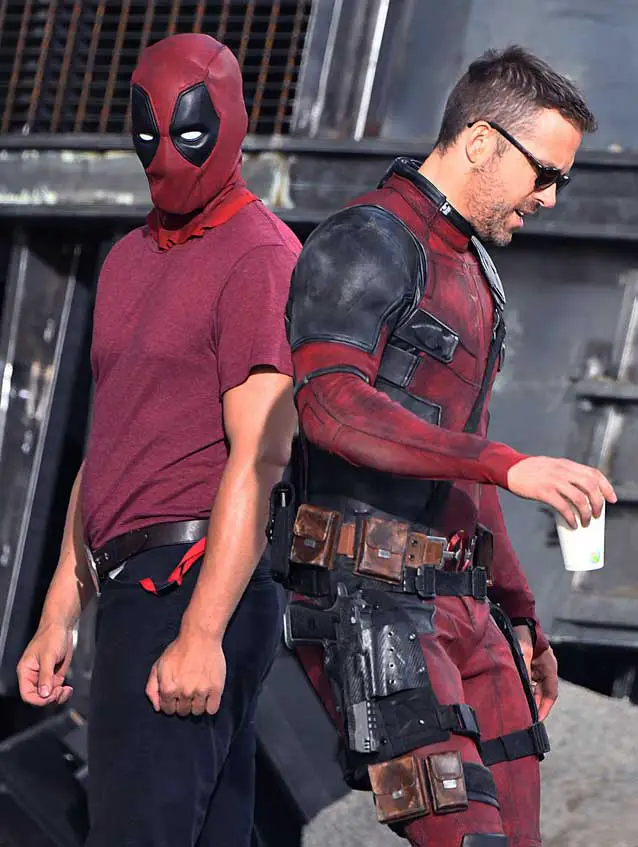 Deadpool: "Regeneration powers activate"
Cable: "That's not something you say"
Deadpool: "Zip it Cable. I've got the stones to help you."
Cable: "Nooooooooo"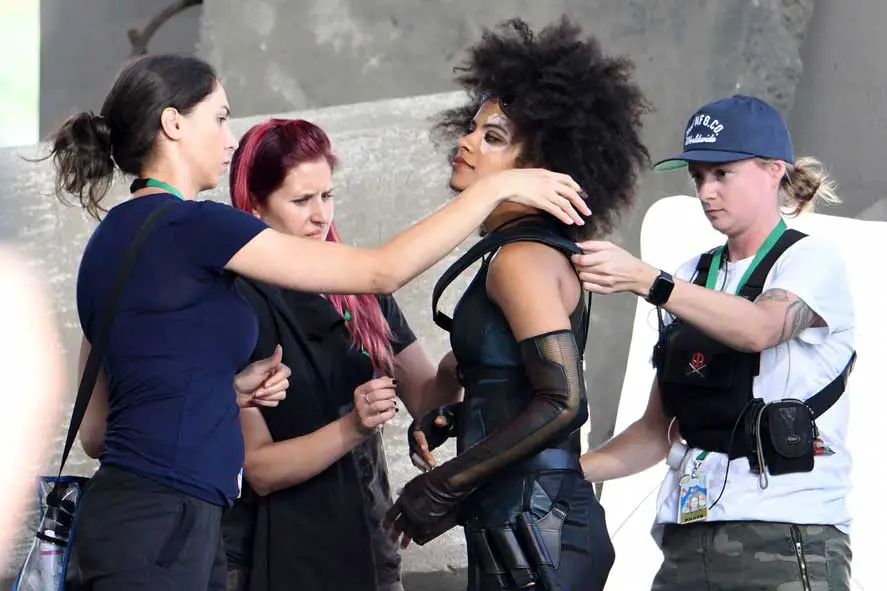 Deadpool: "No biting. We're done already? Oh, that was unrealistically fast. Ok, hit it"
Cable: "Your times up you dumb f***"
Deadpool: "Well, that's just lazy writing."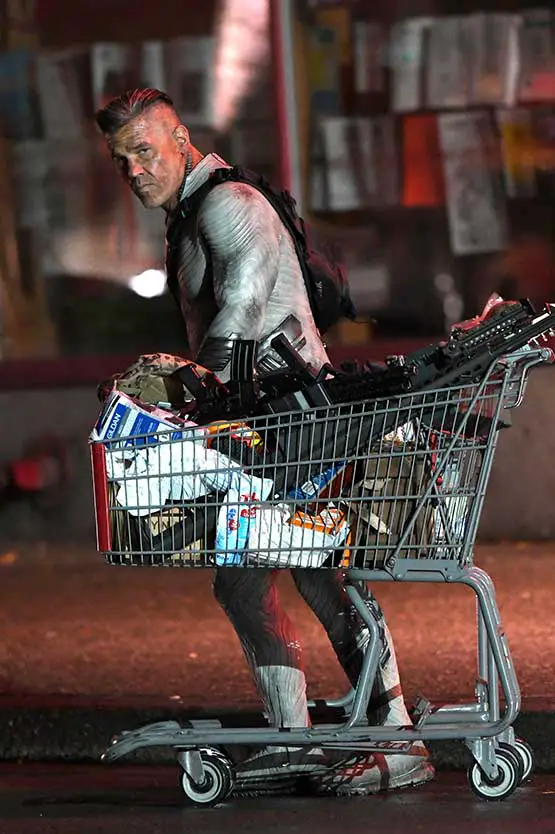 Posted on the official YouTube Channel the description of the official video reads: "After surviving a near fatal bovine attack, a disfigured cafeteria chef (Wade Wilson) struggles to fulfill his dream of becoming Mayberry's hottest bartender while also learning to cope with his lost sense of taste."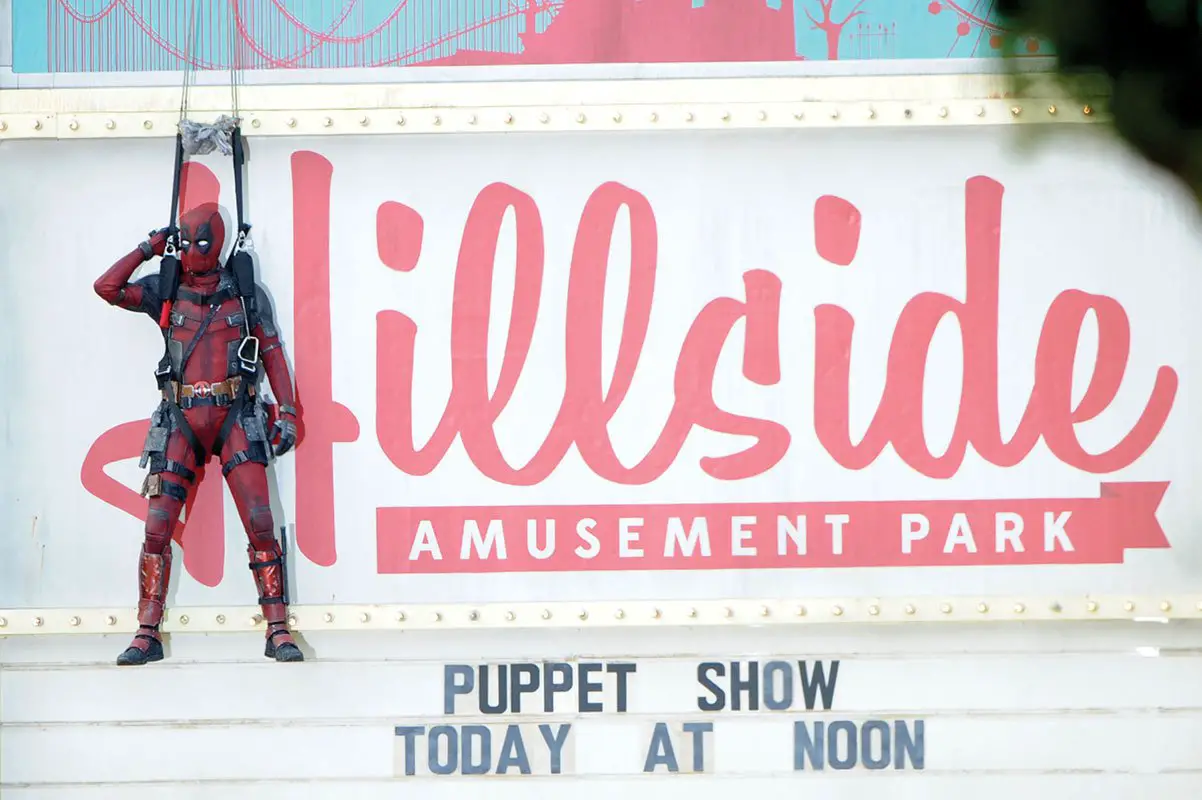 "Searching to regain his spice for life, as well as a flux capacitor, Wade must battle ninjas, the yakuza, and a pack of sexually aggressive canines, as he journeys around the world to discover the importance of family, friendship, and flavor – finding a new taste for adventure and earning the coveted coffee mug title of World's Best Lover. "
OFFICIAL VIDEO: Deadpool, Meet Cable
Cable was also seen pushing two trolley loads full of gear that he had apparently stolen from Army and Navy! He was even pictured lying on a stone slab looking pretty dead, according to our photographers! Does this mean the end of Cable?
In our behind-the-scenes EXCLUSIVE pictures, Cable also loaded the stolen merchandise into his beaten-up pick-up truck during the scene. In the original comic books, Cable is the telepathic son of Cyclops. Check out the pics here: Josh Brolin Stocks up at Army & Navy, Filming Deadpool 2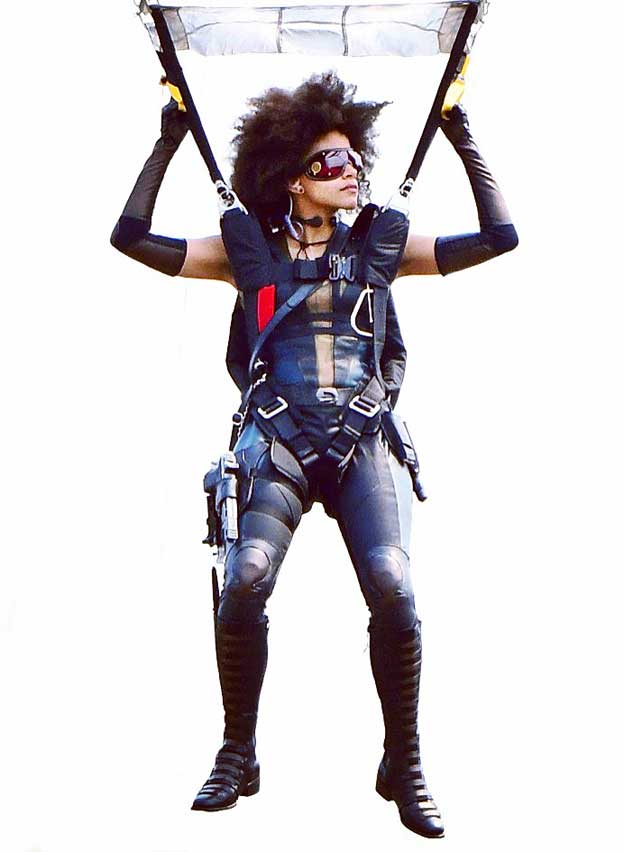 Another new addition, Domino, touched down by parachute onto the film set of Deadpool 2. The introduction of the latest Marvel character turned heads as the character, played by Zazie Beetz, showed off her Afro-wearing a black leather outfit and red oversized sunglasses.
VIDEO: Josh Brolin Shopping at Army & Navy Filming Deadpool 2
Deadpool 2 was filmed mainly in downtown Vancouver with action scenes that saw Deadpool himself caught up on a Billboard. See the pics here: Ryan Reynolds Character Deadpool Gets Stuck On A Billboard!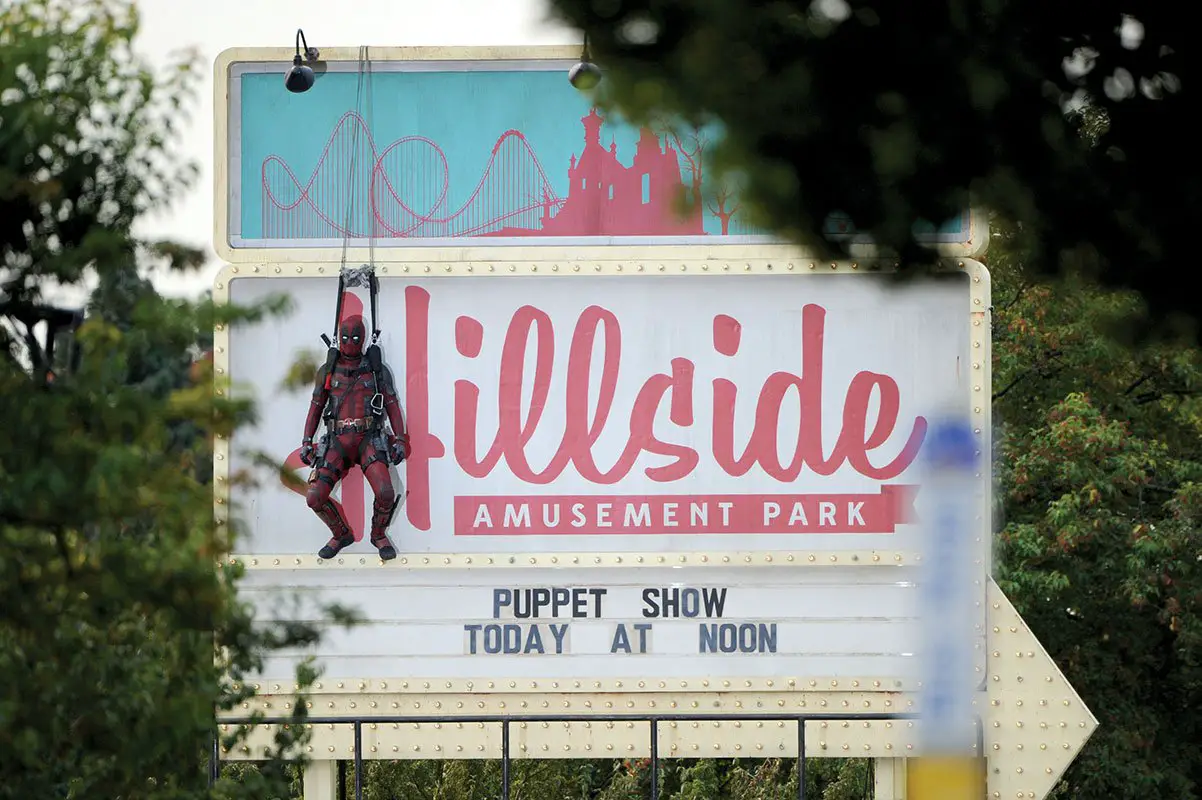 The scene was filmed by a drone and saw Deadpool hanging from the billboard as he just hung there as traffic passed. The sign read 'Hillside Amusement Park' and 'Puppet Show At Noon'.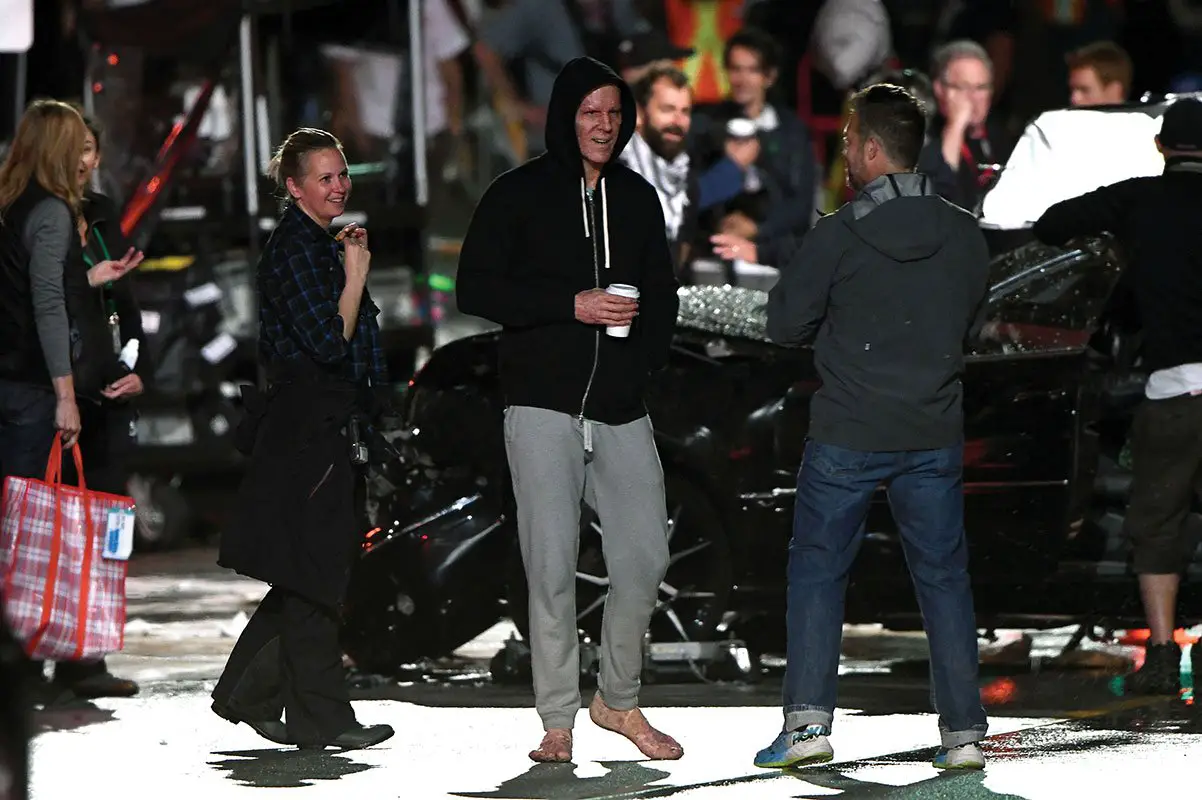 Deadpool 2 Trivia: Rumours are that Cable's adopted daughter, Hope Summers, could also make an appearance in the movie.