Josh Brolin slipped into the tight-fitting costume in downtown Vancouver. The actor is set to play Marvel character 'Cable' in the upcoming sequel filmed in Canada.
VIDEO: Josh Brolin Shopping at Army & Navy Filming Deadpool 2
Josh arrived and had his make-up touched up before filming the scenes downtown.The highly anticipated sequel is set to hit screens next year on June 1st and is the second film in the trilogy of the Deadpool franchise scheduled for production.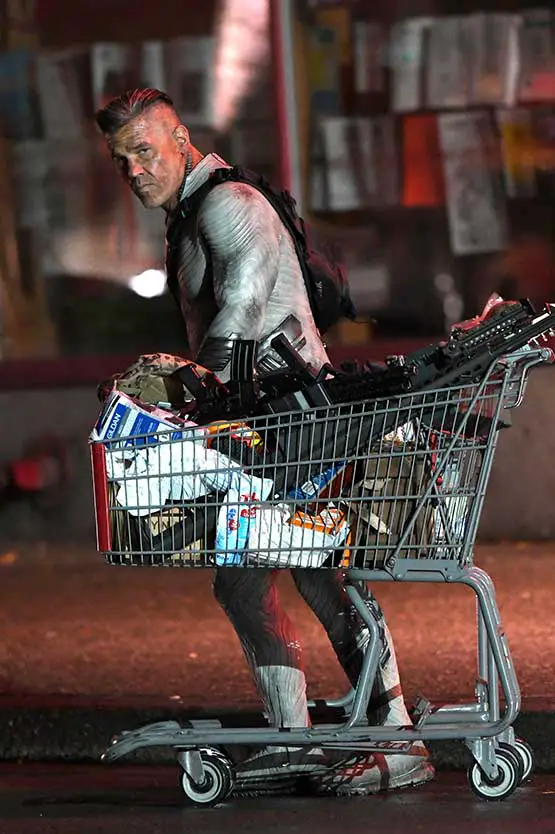 Deadpool has been seen filming in the city all summer, check out pictures of Ryan Reynolds as Deadpool
Check out more behind-the-scenes pictures from the film set in downtown Vancouver right here: PICS: Josh Brolin Films Deadpool 2 at Army & Navy
Josh Brolin Trivia: Josh was named after Josh Randall played by Steve McQueen in Wanted: Dead or Alive (1958).