It's not often that Lindsay Lohan is upstaged when she publicly attends an event but this is exactly what happened at the Mercedes Benz Fashion Week in Madrid, Spain.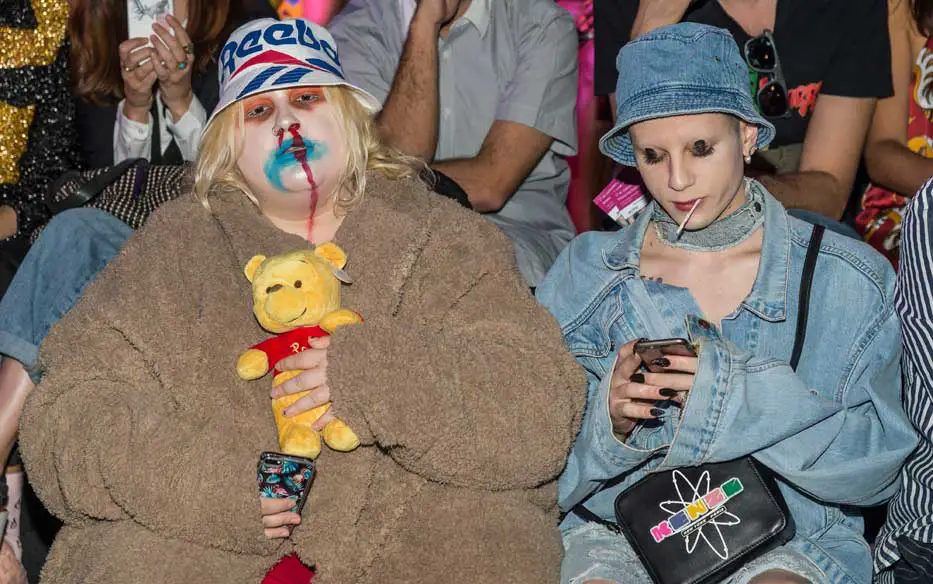 The Mean Girls actress, who has been in the news most of her adult life (sometimes for the wrong reasons) attended the fashion event in a stunning leather see-through dress that was going to steal the headlines.
However, on the front row sat a couple who turned heads in their unique statement-making outfits. On the left sat the first female guest wearing a retro Reebok hat and a fur coat holding on to a teddy bear Winnie the Pooh toy.
Lindsay Lohan then wore some dark Makeup around her eyes, blue smudged lipstick and (hopefully) fake blood pouring out of her nose!
The second female guest wore a full denim outfit with a matching hat and jacket and retro Kenzo handbag. But it was her make up that had people freaked out as she drew black eyes on her eyelids!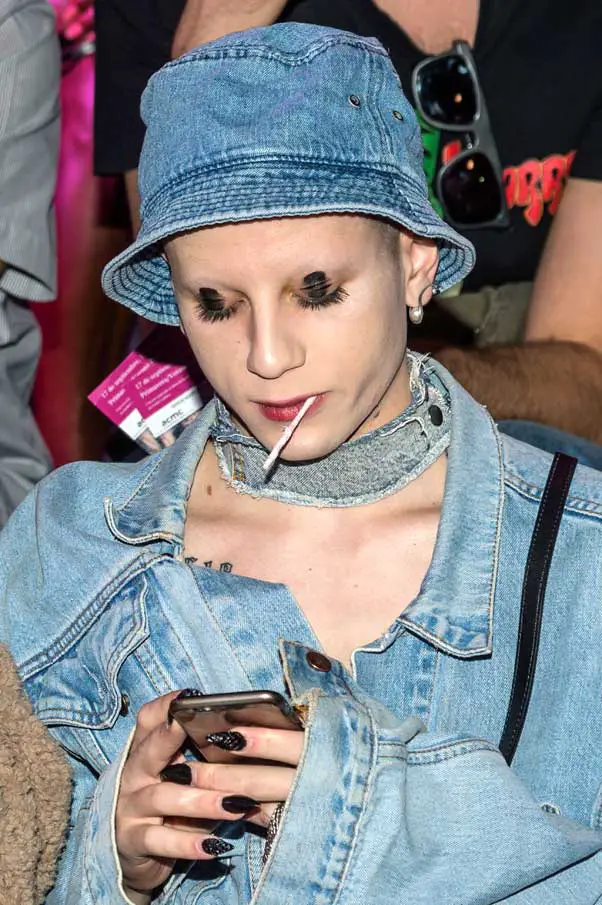 VIDEO: James Franco in a Tea Cup dressed as David Bowie
We're not sure what statement the couple were making or if they were attacking the runway model lifestyle but they certainly gave Lindsay Lohan a break from any attention the Hollywood star received!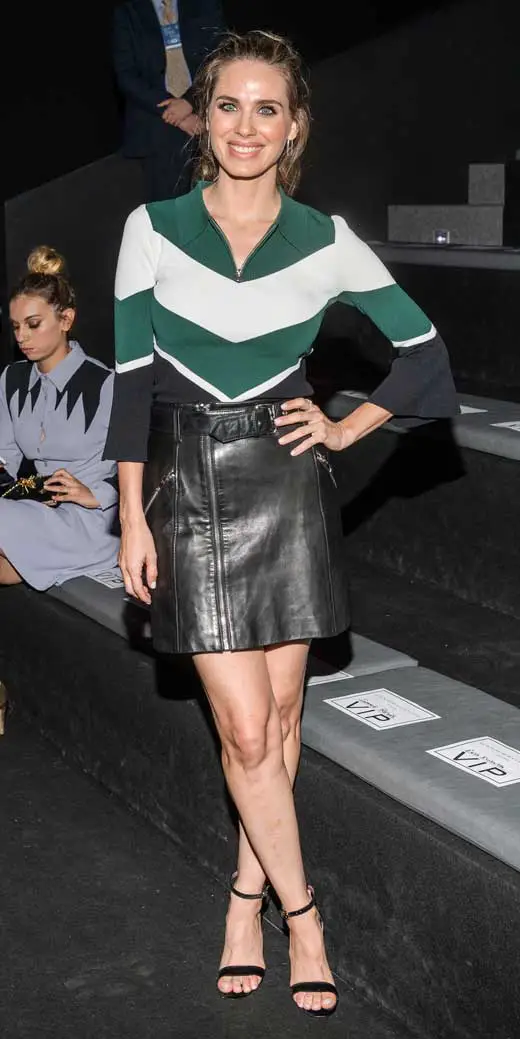 Lindsay Lohan was also spotted at the Maria Ke Fisherman fashion show during the Mercedes-Benz Fashion Week Madrid Spring/Summer 2018 at Ifema in Madrid, Spain.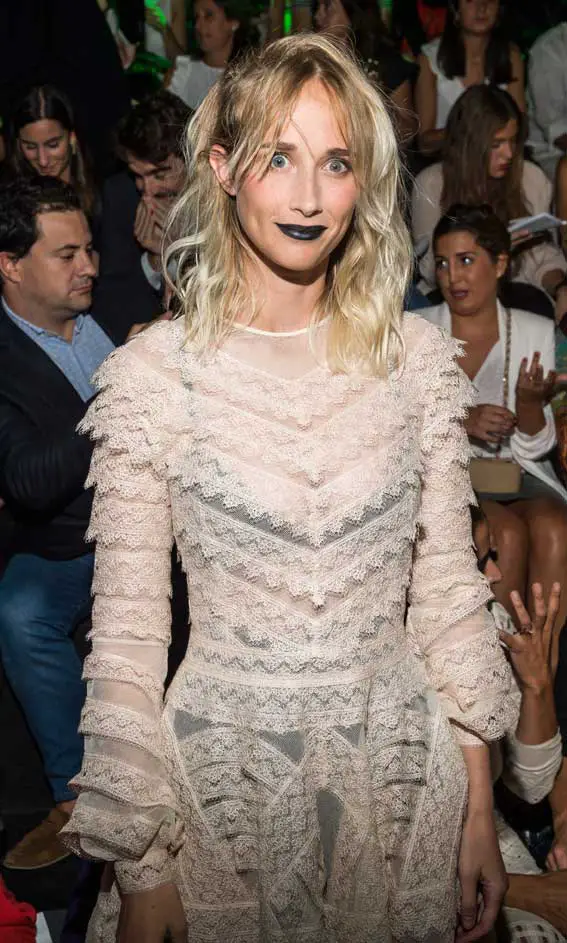 Wearing an eye-catching floor-length sweeping denim shirt-dress, a gold necklace, yellow platform shoes and aviator sunglasses the New York city native complimented the whole outfit with bright red lipstick.
Lindsay Lohan Trivia: Lindsay Lohan began her career aged THREE! She started modeling for Ford Models, a New York modeling agency.