Amal Clooney stole the show at the Hail, Caesar! Premiere in Westwood, Los Angeles. The 38-year-old attorney stunned in a white Giambattista Valli dress with red flowers all over it holding on to her husband's hand.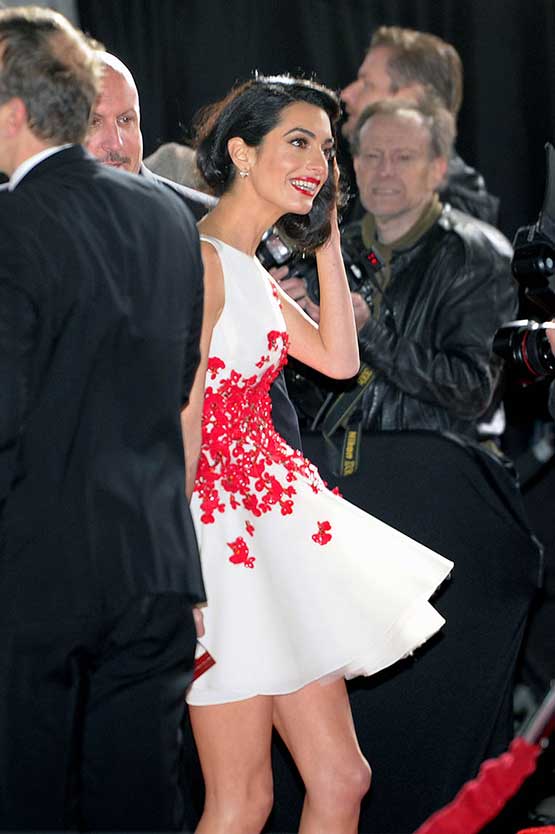 Amal placed her hand on George's back as she posed for photographers who had a bit of a laugh with the couple. George then happily rushed over to sign autographs for fans.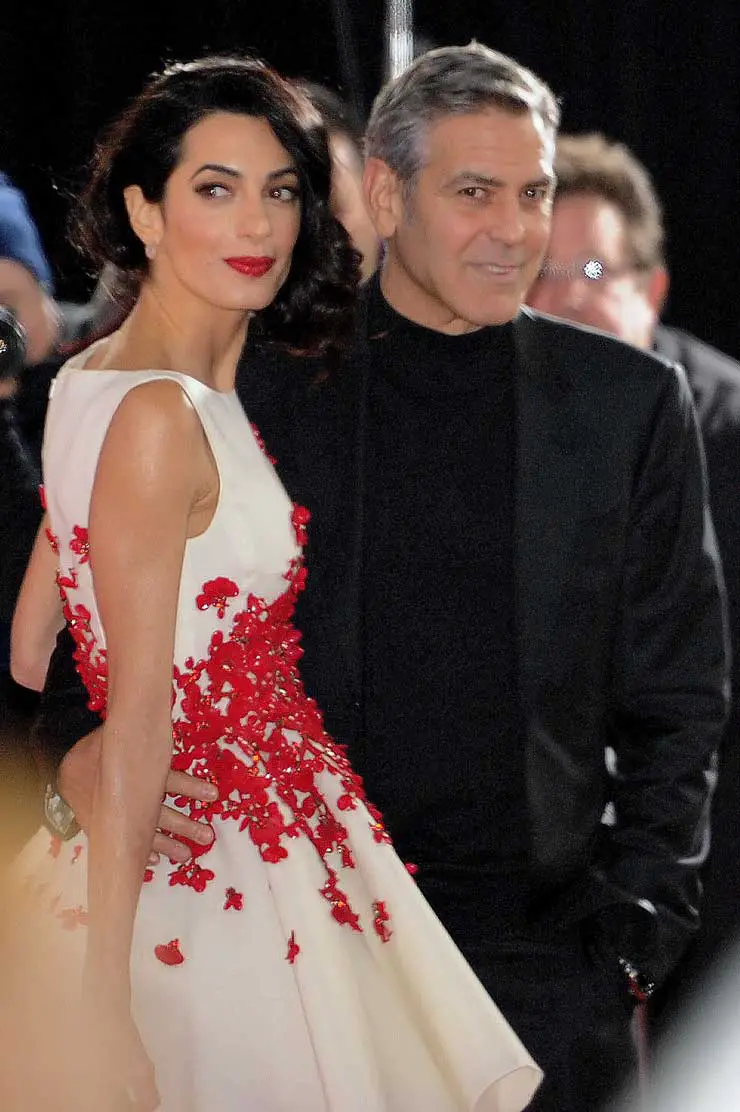 Hail, Caesar! is another Coen brothers movie starring George Clooney. He also appeared as an escaped convict in O Brother, Where Art Thou?.
VIDEO: Amal & George Clooney Red Carpet Romance
The film is a fictional story that follows the real-life fixer Eddie Mannix (Josh Brolin) working in the Hollywood film industry in the 1950s trying to discover what happened to a cast member who vanishes during filming. George plays the character of Baird Whitlock.
George and Amal got married in Venice, Italy in September 2014, check out the amazing wedding pictures here.
George Clooney Trivia: Did you know George once tried out for a position on the Cincinnati Reds baseball team!