Victoria's Secret model Alessandra Ambrosio, who has her own fashion range, showed off her tiny dog, Ruffles, with dyed PINK ears!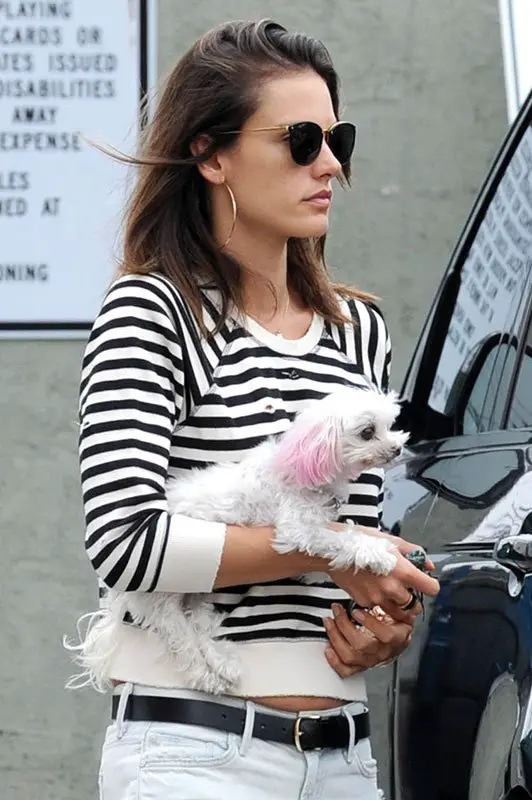 The model mom of two wore a black and white stripy jumper and ripped jeans as she took her dog to doggy daycare in Los Angeles!
Check out Alessandra Ambrosio's own designs on her official fashion website called ále by Alessandra 

Taking the term "fashion accessory" to a new level the Brazilian model carried adorable Ruffles in her arms as she walked back to her car.
Alessandra Ambrosio posed with Husband Jamie Mazur in Bora Bora wearing a Bikini – Photo Courtesy of @alessandraambrosio / Instagram
Alessandra recently got voted number seven in the Victoria's Secret 'Top Angels' by the magazine Men's Fitness and recently shared one of the tips that she uses to keep herself runway ready talking to Harper's Bazaar 

Alessandra stole the headlines recently as she posed topless with football superstar Christiano Ronaldo. See the pictures here: Here's What Happened When Cristiano Ronaldo Met Alessandra Ambrosio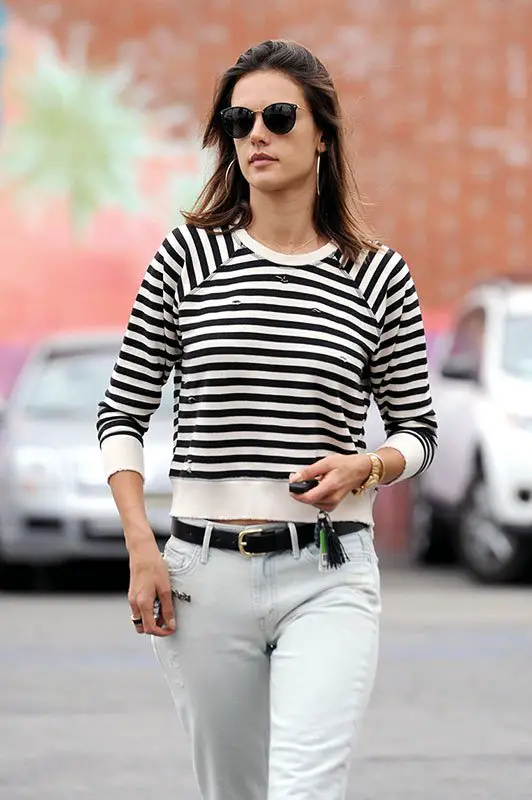 Alessandra Ambrosio Trivia: Alessandra starred in James Bond's Casino Royal as Tennis Girl #1