It'll soon be double trouble for Amal and George Clooney, who are expecting twins. But as news of their impending parenthood sweeps the headlines, Celebrity WotNot brings you some facts you may not have known about the couple and their relationship.
1. The Ex's: It's hard to believe, but Amal, 39, had a pretty unsuccessful dating life before she met George. Her good friend Jae Kim claimed guys were "intimidated" by her, and said Amal didn't believe all the things she was searching for in a man, could be found in one individual! George, 55,  couldn't find Mrs. Right either. He has a long list of exes, including an ex-wife!. He first married Talia Balsam in 1989, but they got divorced just four years later. He then went on to date a number of high profile women including Kelly Preston, Talia Balsam, Ginger Lynn Allen, Céline Balitran, Lisa Snowdon, Renée Zellweger, Krista Allen, Sarah Larson, Elisabetta Canalis and WWE wrestler Stacy Keibler! Before he met Amal, he insisted on numerous occasions he would not ever get married again!
VIDEO: Amal & George Clooney Red Carpet Romance
2. It Was Love At First Sight: George and Amal met in September 2013 and the next year they were married! George later admitted to Ellen DeGeneres: "It was one of those funny things. From the minute we met, we just hit it off. From the minute we met, we sort of felt like we were gonna be together."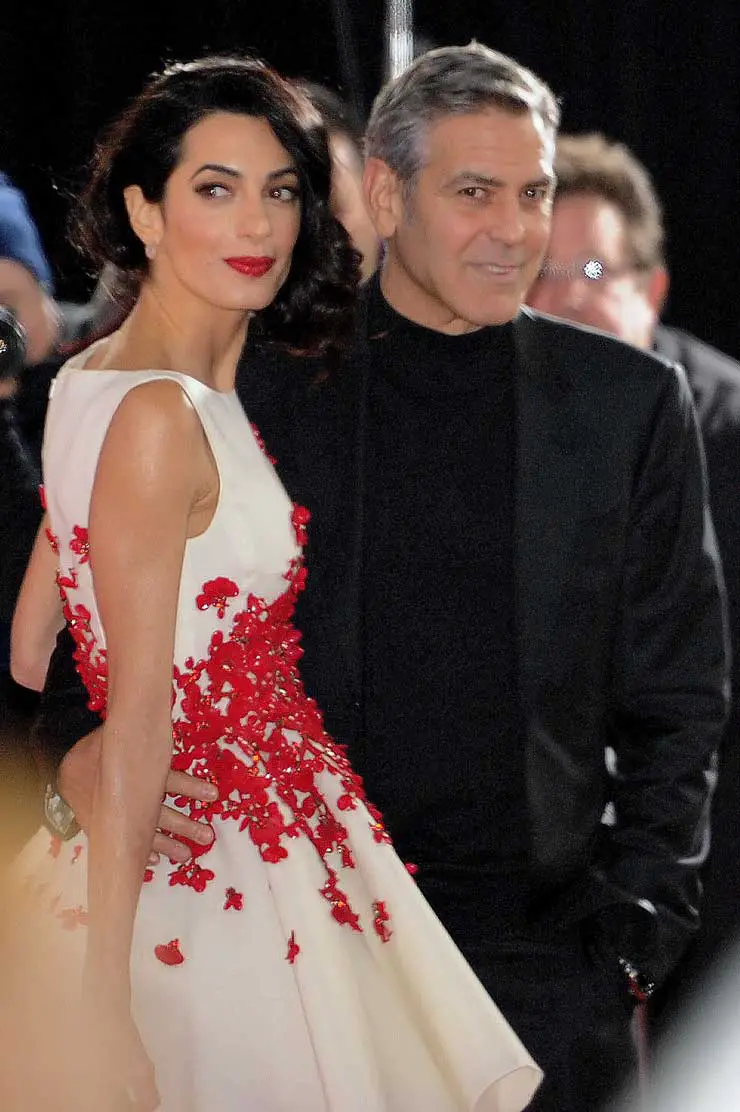 3. She Kept Him Waiting: Despite their instant attraction, it took her almost half an hour to accept his proposal. George appeared on the Ellen show recounting his proposal: "I got down on my knee and said, 'I couldn't imagine spending the rest of my life without you.' And she kept looking at the ring, and she was looking at me, and she was like, 'Oh my God.' And we now know, because there was a playlist, how long it actually took, and it was, like, 25 minutes," he added. "Finally, I literally said, 'Look, I hope the answer is yes, but I need an answer. I'm 52 and I could throw out my hip pretty soon. And she said 'Oh, yes.' And it worked out really well."
VIDEO: George Clooney on Proposing to Amal
4. First Came Love, Then Came Marriage: They may have obtained their marriage licenses at the Royal Borough of Kensington and Chelsea in London on 7 August 2014 but they got married in a much more romantic location. The lovebirds tied the knot on 27 September 2014 in Venice's gilded city hall at Italy's historic Aman Canal Grande Venice.  The ceremony was witnessed by around 100 guests who included the likes of Cindy Crawford, Matt Damon, Bill Murray and Bono.
5. What's on Their CVs? Before hitting the big time George reportedly made money selling women's shoes, insurance door-to-door, stocking shelves, working construction, and cutting tobacco. He even tried out to become a professional baseball player at tryouts for the Cincinnati Reds in 1977! Amal Clooney is qualified to practice as a lawyer in the United States and the United Kingdom. She studied at St. Hugh's College, Oxford and the New York University School of Law. She specializes in "international law, human rights, extradition and criminal law".
6. Her Job is More Important Than His: Despite accumulating a massive $180 million net worth during his acting career, he says his wife's work as a human right's lawyer is more important than his. Chatting to Popcorn With Peter Travers on ABC he said: "I was shooting a movie in New York – strapped to a bomb vest," he said. "And I come home my wife has just come back from Strasbourg where she was in the middle of a trial over the Armenian genocide with the International Court of Appeals and asks me about my day, and I say, 'yeah, I had a fake bomb strapped on me,' and everything she does has actual consequence".
7. They're a Charitable Duo: Amal is the president of the Clooney Foundation for Justice which she co-founded with George in 2016. The foundation aims to advance justice in courtrooms, communities, and classrooms around the world.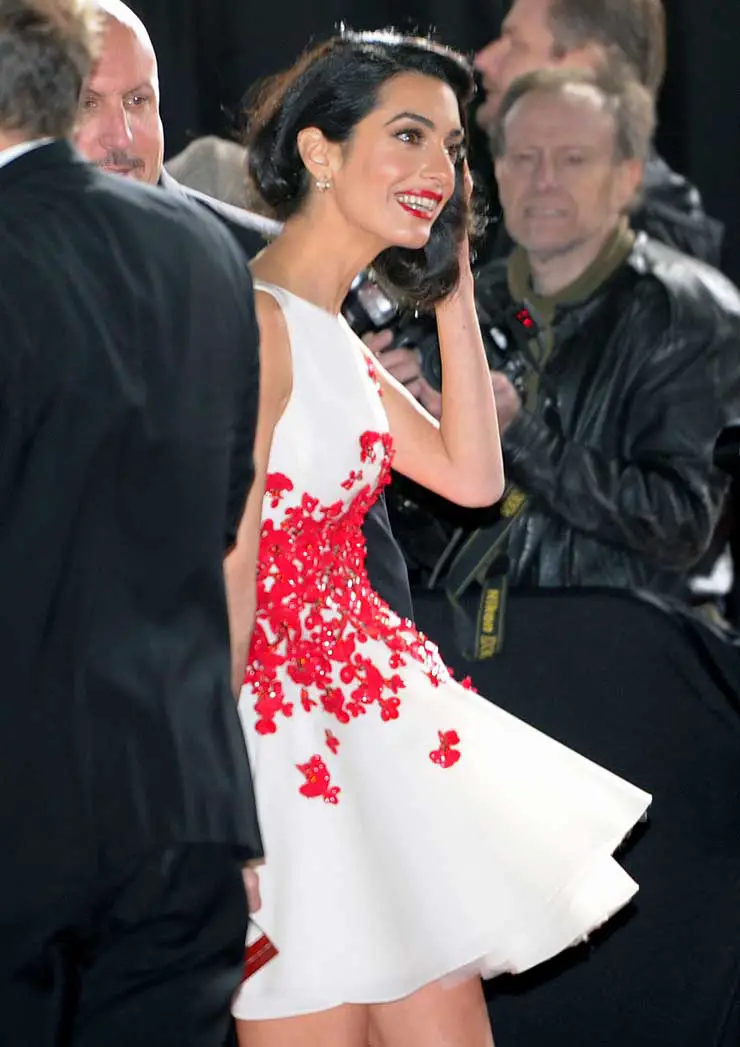 8. She's From Lebanon, He's From Kentucky! They really were born worlds apart. Amal Alamuddin was born in Beirut, Lebanon. When she was two years old, due to the Lebanese Civil War in the 1980s, she and her family immigrated to Gerrards Cross, Buckinghamshire. George Timothy Clooney was born right in the middle of America in Lexington, Kentucky a place known as the "Horse Capital of the World".
9. Homes Here There and Everywhere: George has no fewer than four homes! He spends much of his time at his Studio City, Los Angeles property, that he bought in 1995. The 7,354-square-foot house features a swimming pool and he bought it from Fleetwood Mc's Stevie Nicks! He and Amal adore his second home in Lake Como, Italy. When they want to unwind on vacation they head to his third property in Los Cabos, Mexico. It's right next door to his best buddies, Cindy Crawford and Rande Gerber. George and Amal also purchased, The Mill House, on an island in the River Thames at Sonning Eye in England for $10 million.
VIDEO: George Clooney's Twins Make Television Debut
10. What's In A Name: Amal's family name is Alamuddin and her first name is derived from Arabic with "amal", meaning "hope". George is a Greek baby name 'Georgos' and means tiller of soil, or farmer. Clooney is reportedly an Irish word derived from "cluain" meaning "a green plain or pasture".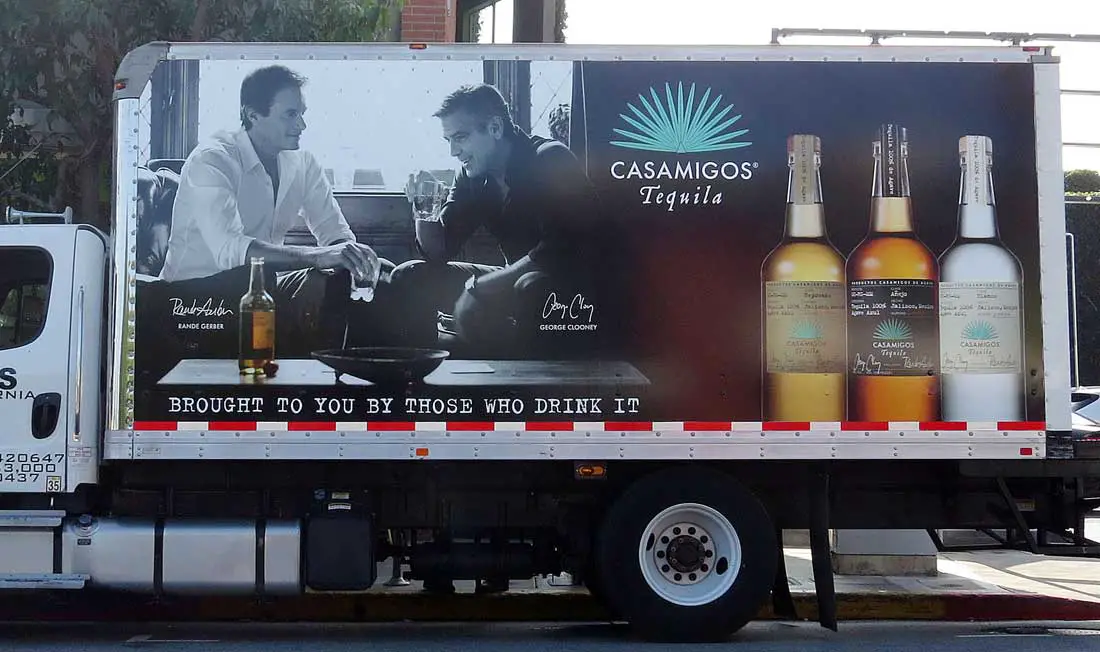 George Clooney Trivia: One of George Clooney's Ex-girlfriends, Kelly Preston, gave him a pet pig which he called Max!