Ellen DeGeneres posted a moving message after the tragic shootings in Las Vegas, Nevada on Sunday 1st October 2017 at the Route 91 Harvest Music Festival.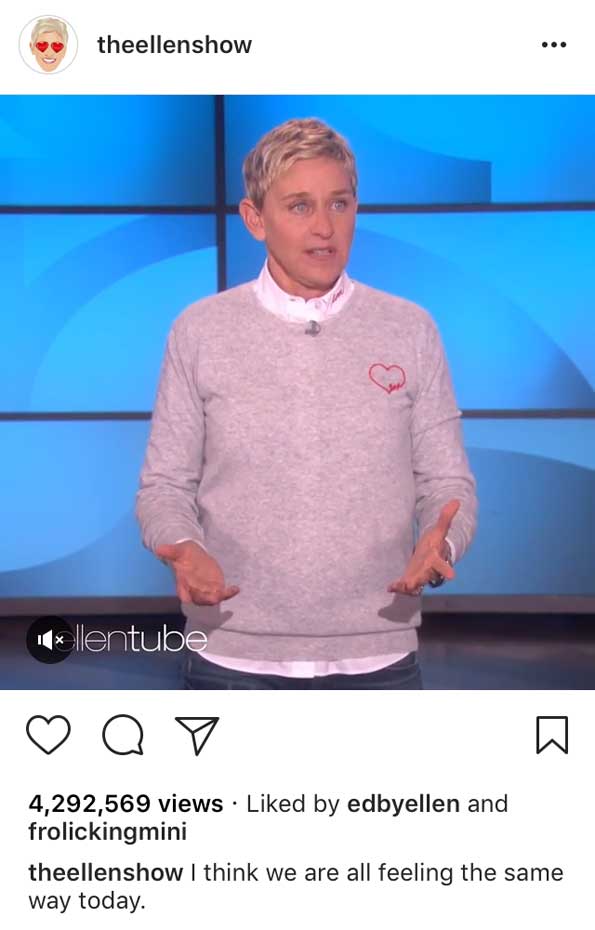 On her Instagram account, she posted a touching Las Vegas heart image with the word "Vegas" as part of the red design. She also wrote "Care. Love. Be outraged. Be devastated. Just don't give up. The world needs good humans today."
[foogallery id="13917″]
All pictures courtesy of

Instagram
The Rock then posted a video message on his own Instagram account stating "I woke up this morning with a heavy heart" then later stated, "It was going to be a game changer for us and our country" with the American flag behind him.
The Las Vegas Nightclub Hakkasan also posted a touching black and white image of a V-shaped heart spelling Vegas: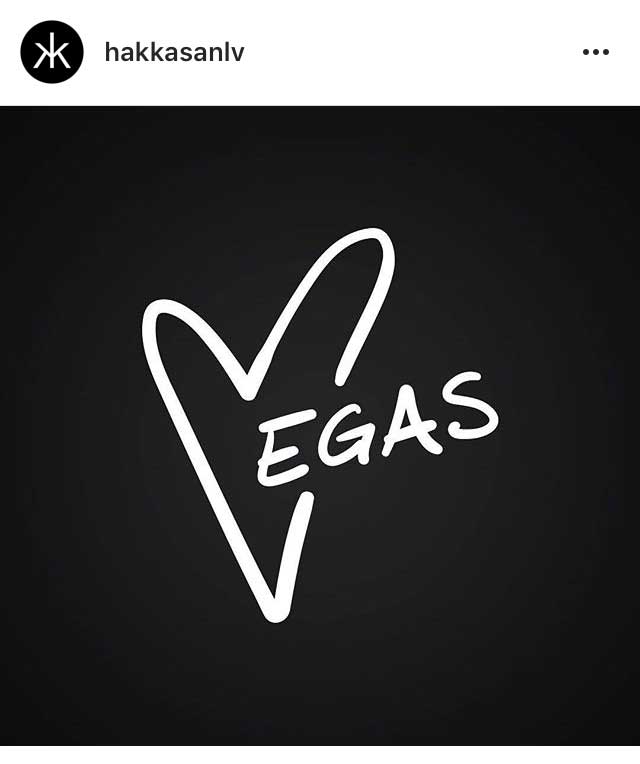 The Musician P!nk also shared an image on Instagram with the Las Vegas Downtown sign with the message "? just sending some broken hearted love"
A whole host of Celebrities took to Twitter to react to the tragedy:
Rihanna @rihanna on Twitter: 
Saying a prayer for all the victims & their loved ones, also for the residents & visitors of Las Vegas! This was a horrific act of terror!!
Lady Gaga @ladygaga on Twitter:
This is terrorism plain and simple. Terror bares no race, gender or religion. Democrats & Republicans please unite now #guncontrol ??
Kim Kardashian West @KimKardashian on Twitter:
Woke up to the most devastating news about Las Vegas. I'm praying for everyone in Las Vegas!
Nick Jonas @nickjonas on Twitter:
Devastated waking up to the news of the shooting in Las Vegas. Praying for the victims and their families and friends. #PRAYERSFORVEGAS
Celine Dion @celinedion on Twitter:
Praying for all the innocent victims and their families in Las Vegas – Céline xx… #LasVegas
Demi Lavato @ddlovato on Twitter:
My heart is broken for Las Vegas. Music is a place to find refuge not fear. Praying for the victims and their families.
Paris Hilton @ParisHilton on Twitter:
 I can't believe what just happened in Las Vegas! What is our world coming to?! ? My prayers go out to the victims & their families. ?
Ellen @TheEllenShow on Twitter:
It's unimaginable. And yet it's real. I don't know where to begin. Watching, crying, and sending love.
Jennifer Lopez @JLo on Twitter:
I ❤ Las Vegas…feeling so broken this morning
Sam Smith @samsmithworld on Twitter:
Horrifying scenes in Las Vegas. My heart and soul is with all the victims & their families and friends. Everybody please stay safe.
Blake Shelton @blakeshelton on Twitter
My deepest sympathies and prayers to anyone has been affected by the Vegas shooting last night. I don't even know anymore… Why?
Bette Midler @BetteMidler on Twitter:
Deepest sympathy to the families and friends of innocents killed in Las Vegas, by yet another madman with a gun. We all share your grief.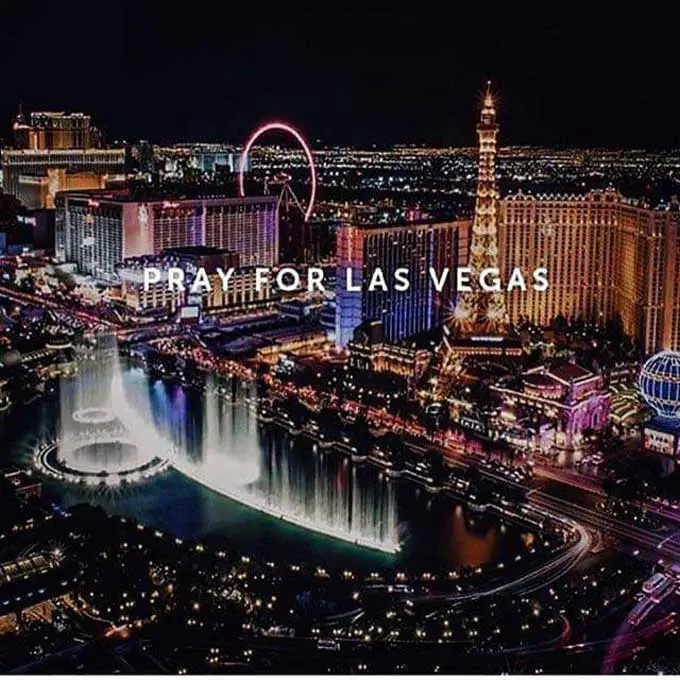 "I'm Steve Sisolak, Clark County Commission Chair from Las Vegas. We are raising funds to assist the victims of the tragic Las Vegas shooting.
Funds will be used to provide relief and financial support to the victims and families of the horrific Las Vegas mass shooting ."
#PrayForVegas